Bostock Brothers Organic Free Range Chicken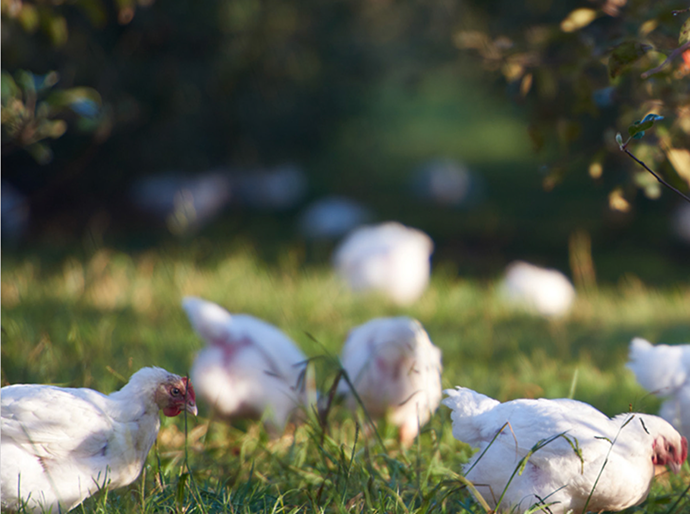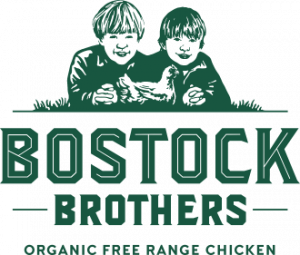 THE BOSTOCK BROTHERS' STORY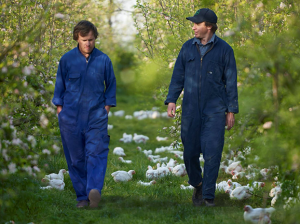 Ben and George Bostock grew up on their family's organic apple orchard in sunny Hawke's Bay and share a family passion for healthy, safe growing practices where there is control from the farm to plate. This means no chemicals, no antibiotics, no hormones and no genetic modification.
The brothers are determined to give their organic chickens the best life. Their apple orchard provides the perfect environment to farm organic chickens. The birds enjoy a happy life roaming freely among the apple trees and are housed in uniquely designed french chalets, which are clean and spacious and enable the chickens to roam freely outside once they are fully feathered.
COMPOSTABLE PACKAGING
At Bostock Brothers, we care about the environment and are passionate about farming sustainably. So we have moved away from plastic to home compostable packaging, which is made from GM-free corn sources and wood pulp. All our Bostock Brothers chicken cuts are in home compostable packaging. We believe this is the first time meat has been packaged in compostable packaging of this kind in New Zealand. It's a first, it's unique and it's an exciting development at Bostock Brothers.
So what does this mean? It means you can dispose of our packaging in your compost heap and let the worms and environment do the work to break it down. It is made from plants therefore far more renewable than recyclable and non-recyclable plastics made from fossil fuels.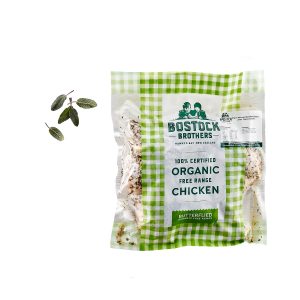 FREE RANGE NATURALLY RAISED ORGANIC CHICKENS
Bostock Brothers Organic Free Range Chickens live longer, happier lives than any conventional free-range chicken. On our orchard, the chickens grow naturally so as a result the meat is better formed, it's higher quality and superior tasting. They are:
Our flocks thrive on a wholesome diet of certified organic, lush, green grass and our juicy organic apples as well as our home-grown feed, including corn and barley. Our chicken is air chilled and chlorine free, which means no chlorinated water is used to cool the meat. Consequently, there is less shrinkage and water loss during cooking.We focus on quality, not quantity, and are committed to producing better tasting chicken, that has been nurtured from the pasture to your plate.They are raised and cared for on extensive New Zealand farms, freely ranging across hills and paddocks as they graze.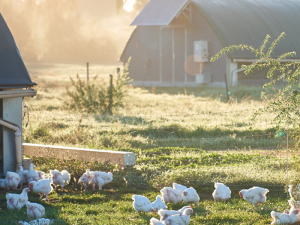 Try this delicious poached chicken recipe here
Click through to browse our beautiful selection of Bostocks chicken products here