Sustainable Packaging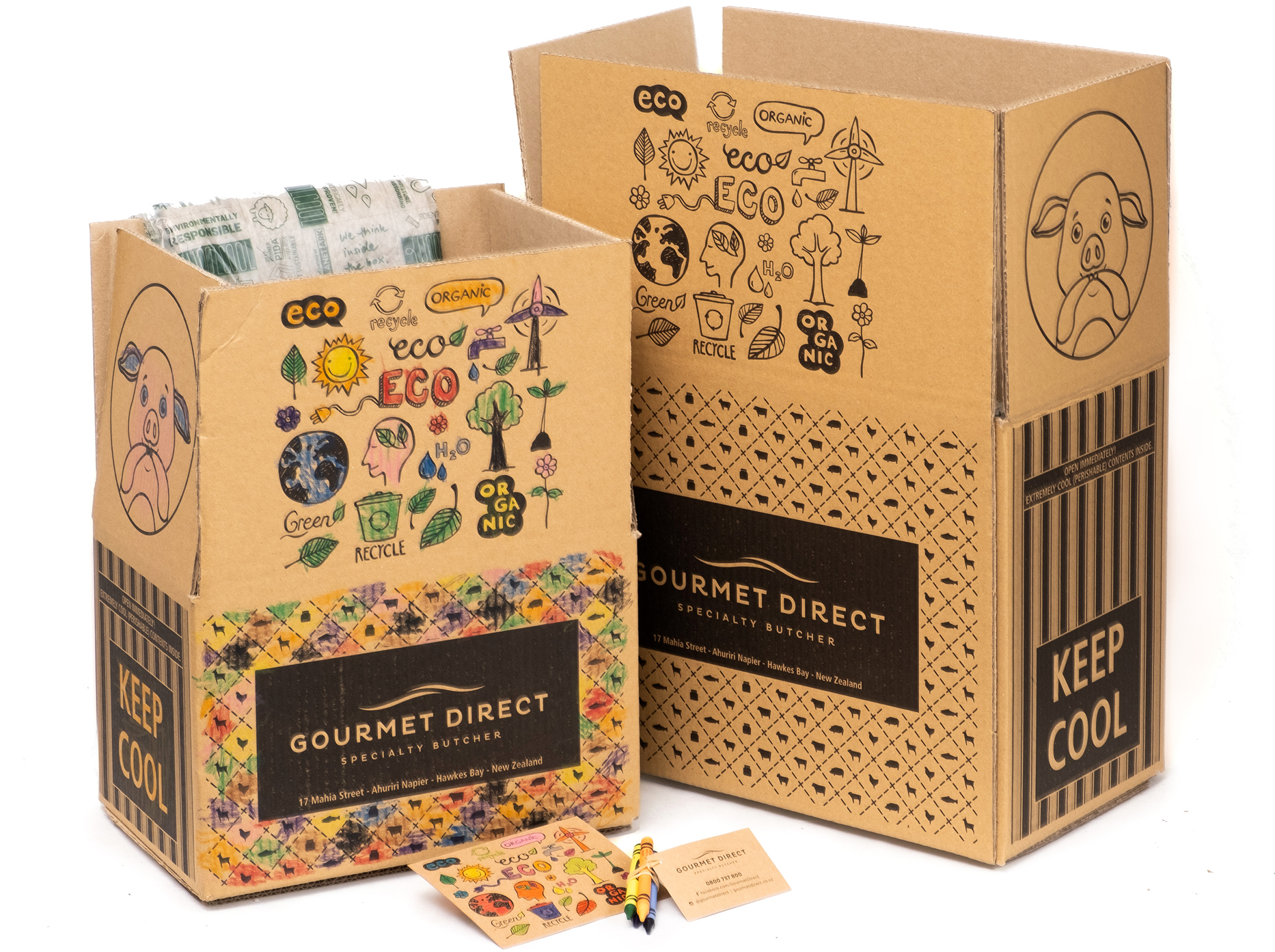 40 YEARS OF EXPERIENCE IN PRODUCT PACKAGING
Gourmet Direct is the oldest online meat retailer in New Zealand and our packaging has come a very long way in those four decades.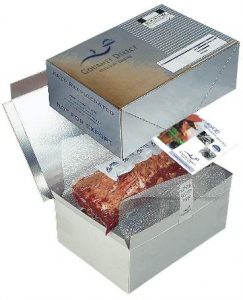 We initially started with the very well known 'silver boxes' which were excellent to keep our products cool and 100% safe on their way to customers.
The boxes were so robust that some of them are still in existence today re-used to store items in people's homes.
However, as cities have grown larger and the courier journey became longer, our packaging had to change in order to keep our products safe. We introduced poly bins for an interim period before finally settling, after years of experimentation, on the double lined insulated recyclable boxes we use today.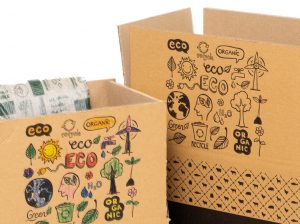 DOUBLE INSULATED RECYCLABLE BOXES
Gourmet Direct's boxes are double insulated which makes them incredibly strong. They are 100% recyclable. This packaging was tested by our production team for over two years before we decided it was safe enough to keep our products cool and 100% safe on their journey to our customers.
We provide illustrations on the flaps of the boxes for children to colour in. We believe in re-cycling, re-using and general reducing waste.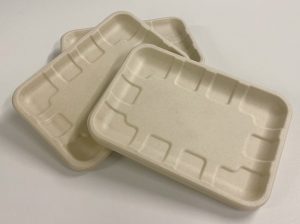 COMPOSTABLE SAUSAGE TRAYS
Our compostable sausage trays are another important step on our journey to make our carbon footprint as small as possible.
NATURAL PRODUCTS LINE OUR BOXES
Gourmet Direct is proud to use WoolCool to keep our products cool on their way to our customers. The 100% natural wool used in the liners is biodegradable and breaks down easily to release nutrients into the soil. It breaks up easily in seawater too. It's also recyclable and re-usable. It can be used to fill soft furnishings such as cushions and pillows or reupholster chairs.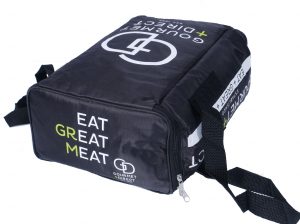 RE-USABLE GOURMET BAGS
Our re-usable gift bags can be used again and again. They come as a complimentary part of our gift packs range but we also stock them separately. They are excellent for picnics or even to store the odd bottle of wine on a night out.
THE HIDDEN COST OF SUPERMARKET PACKAGING
Supermarkets often have large amounts of packaging waste that is removed before the consumer sees it, which adds significantly to the carbon footprint of the product.
We offer a thoroughly researched and considered alternative which we think is overall better for you, and our precious planet.