Contact Our Customer Service Team
You can contact us for orders, recipes or cooking advice or for help tracking your delivery from Monday to Saturday. We are always pleased to hear from you!
---
Hawkes Bay - Napier Store Outlet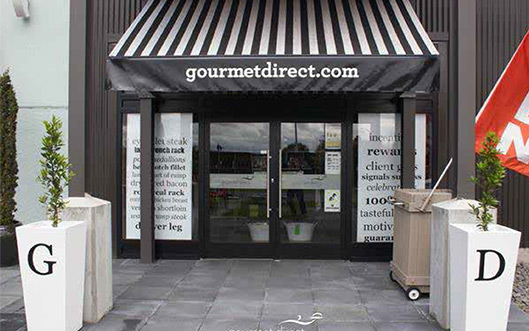 Visit Our Napier Gourmet Grocery Store
If you're a Hawkes Bay local or you revisiting Hawkes Bay on holiday, drop into our Napier outlet store and stock up. Our full range of Beef, Lamb, Venison, Rose Veal, Pork, Poultry, and more is there for you to view.
Store Address:
17 Mahia Street, Ahuriri, Napier, Hawkes Bay 4140
Opening hours:
Mon Fri: 9am – 5pm
Saturday: 9.30 am – 4.00 pm
Sunday: Closed
We also offer free delivery across Hawkes Bay for orders over $80. Get your
meat delivered.
---
Food Service - Suppliers To The Trade
Since the beginning, Gourmet Direct has had a strong reputation in Food Service. We specialise in provisions for discerning chefs. Top shelf meat cuts and exotic foodstuffs are our obsession. We are not interested in second rate.
We offer an overnight delivery service throughout the country with no minimum order for Retail Customers & $200.00 for wholesale clients. This minimum level is set for practical reasons, as well as ensuring that the freight charge on your order is not disproportionate to the order level.
We supply top New Zealand food establishments that share our obsession with show casing the best New Zealand has to deliver.
If you are interested to receive our Trade Price List or have a Trade Inquiry, please fill in the form.