How to Cook Rose Veal Tenderloin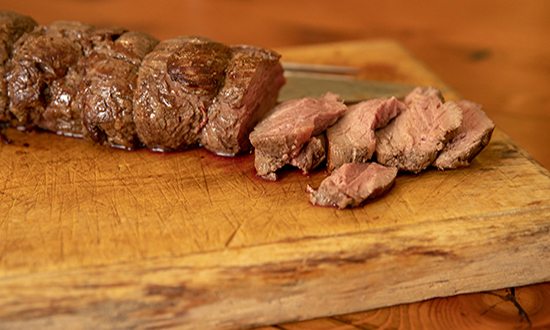 Click here – Rose Veal Tenderloin Video
Rose Veal is extremely rare in New Zealand so Nick (our very talented butcher) and Jeff, The Chef, put their heads together and came up with this video to help get you inspired.
In it they show you how to cook a Rose Veal Tenderloin.
It is well worth a look.
The steps are super easy and basically go like this:
Oil meat at room temperature
Season with Sea Salt & Black Pepper
Sear Tenderloin on all sides – not forgetting the ends
Place into pre-heated oven for 15 mins at 160 degrees C
Rest for about 10 mins
Carve & enjoy!