Rose Veal OP 3-4 Rib Rack
Now you can enjoy a smaller Rose Veal Rib Eye Roast on the bone. Weighing in at around 810gm (size will vary) this ample roast will feed four dinner guests.
This is some of the best meat you will ever taste. High in iron and low in fat with a composition very similar to Venison.
The ideal modern meat ticks all the health and animal welfare boxes.
Try it! 100% NZ meat.
This product may be sold frozen.
PRODUCT SPECIFICATION
Serves Per Pack: 4
Pieces Per Pack: 1
Price Per KG: $Was 54.95 now $50.95
Approximate Weight: 1.2kg

$77.94/each
* Estimated Price Per Pack Including GST
PRODUCT SPECIFICATIONS:
3-4 ribs per rack
Approximate weight 1.2 – 1.4kg
---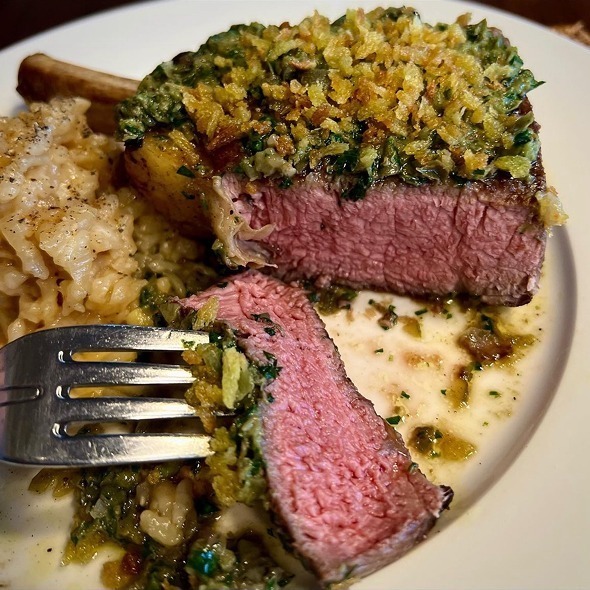 Rose Veal Op Rib chop with nasturtium flower risotto, and Radicchio, watercress & gorgonzola salad
Serves: 3-4
Difficulty: Easy
100% NZ Rose Veal
High in iron. Low in fat