Warm Salmon Gravlax with Dill and Potato Pancakes
Preparation Time:

60 mins

Serves:

6

Cooking Time:

10 mins

Ready Time:

70 mins

Difficulty:

Easy
A gorgeous recipe from "A CONSUMING PASSION" cookbook from inspiring chef Adam Newell. Juice and zest of 4 lemons
½ cup fresh dill, chopped
¼ cup Maldon salt
½ cup brown sugar
4 cloves, lightly toasted under the grill
1 teaspoon juniper berries, lightly toasted under the grill
½ cup brandy
750g salmon fillet,skin on, bones removed
½ cup dill, chopped
Mix all but the last 2 ingredients together to make the curing mix. Put this in a container big enough to fit the salmon ( but with not too much room around it). Don't use an aluminium container as this will taint the flavour. Place the salmon, skin side up, into the curing mix. Place a light weight on the salmon to keep it in the mix, then cover and refrigerate for 24 hours.
Remove the salmon from the curing mix and wash well under cold water. Dry the salmon and sprinkle with ½ cup chopped dill, pressing it on well, Refrigerate for a couple of hours for the flavour to infuse.
Cut the salmon fillet into 6 slices and heat under the grill.
Dill and Potato Pancakes
6 tablespoons crème fraiche
1 tablespoon horseradish cream
1 teaspoon finely diced red onion
Chopped chives
½ cup milk
1 tablespoon fresh yeast
1 tablespoon sugar
1 teaspoon salt
2 cups wholemeal flour
1 cup cooked mashed potato
½ cup dill, chopped
2 egg whites, whisked still stiff
Vegetable oil for frying
Lemon wedges for garnish
Mix the crème fraiche, horseradish cream, red onion and chopped chives together and set aside.
Heat the milk until lukewarm. Transfer to a metal bowl and stir in the yeast, sugar and salt until dissolved. Mix in the flour, mashed potato and chopped dill. Carefully fold in the egg whites.
Heat the oil in a small non-stick frying pan and spoon in dollops of pancake mix to make the pancakes about the size of large pikelets. Cook on medium heat until small bubbles form. Turn and cook for a further minute. This should make 18 pancakes.
To serve
Place 3 pancakes on each of 6 serving plates, along with a good spoonful of the crème fraiche mix and a piece of salmon. Garnish with dill and lemon wedges.
Serves 6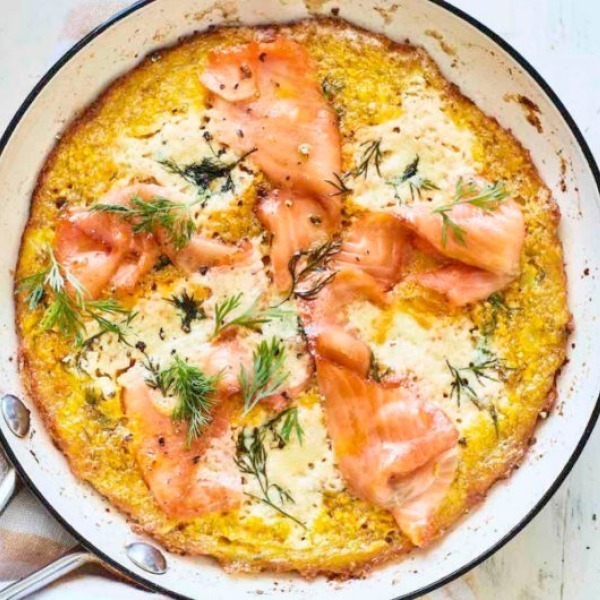 SERVES: 4-6
Difficulty: easy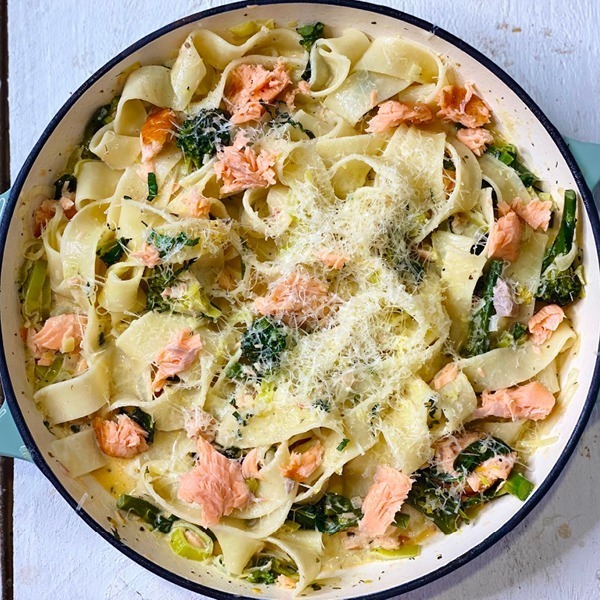 SERVES: 2-4
Difficulty: easy
SERVES: 2
Difficulty: easy