Smoked Salmon with Potato Cake and Horseradish Mascarpone Recipe
Preparation Time:

15 mins

Serves:

4

Cooking Time:

15 mins

Ready Time:

30 mins

Difficulty:

Easy
Head Chef Stephen Tindall at Terroir Restaurant, Craggy Range Winery, Hawkes Bay
Ingredients
100gm mascarpone
2 tablespoons horseradish cream
squeeze of lemon juice
few drops Tabasco Sauce
500gm Agria potatoes, peeled, boiled in well salted water until tender then mashed
3 tablespoons flour
3 eggs plus 4 extra egg whites
50ml cream
50ml milk
½ teaspoon salt
freshly ground black pepper
butter for frying
small bunch watercress, washed and drained
200gm sliced smoked salmon
Method
Mix the mascarpone, horseradish cream, lemon juice and Tabasco together, taste and adjust seasoning, taste and adjust seasoning to taste. Set aside.
Put the mashed potato, flour, eggs and egg whites, cream, milk, salt and pepper into the food processor and blend for 30 seconds. Pour into a jug that your ladle fits into.
Preheat the over grill. Heat a small (15cm), heavy pan on the stove and add a knob of butter. Pour in a ladleful of batter so it is around 5ml deep and cook until the first side is well browned then put the pan under the grill to do the top until it puffs up and browns. (If you do not have such a pan then you can get fairly circular small pancakes in an ordinary pan by pouring a single ladleful into the centre of the buttered pan and letting the circle form itself. Do not swirl). Keep the pancakes warm and serve with the first-cooked side uppermost. Place a pancake on each plate, spread with watercress then top with salmon slices and a neat dollop of the horseradish mascarpone.
Makes 6-8.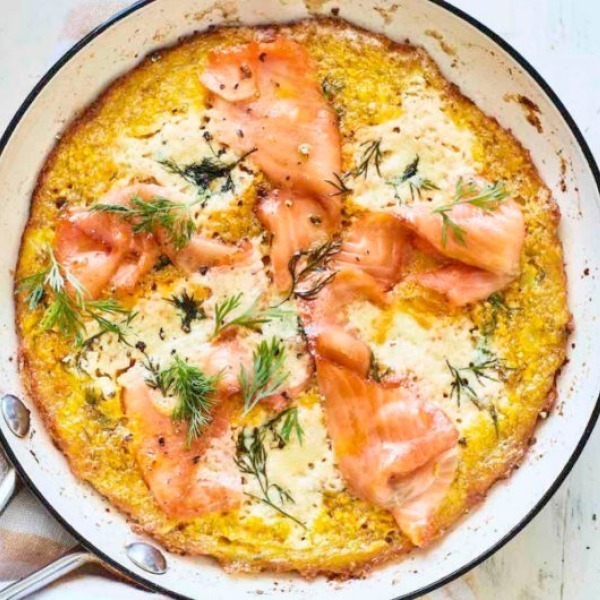 SERVES: 4-6
Difficulty: easy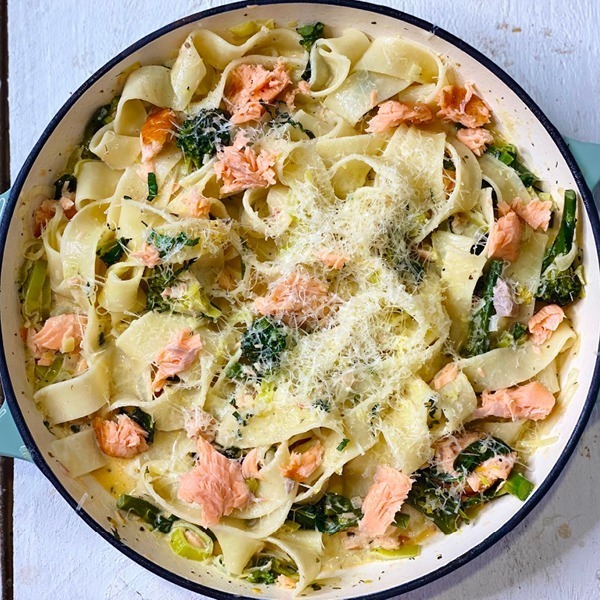 SERVES: 2-4
Difficulty: easy
SERVES: 2
Difficulty: easy