Oven Baked Salmon with Courgette and Wasabi Potato Cake Recipe
Preparation Time:

15 mins

Serves:

4

Cooking Time:

30 mins

Ready Time:

45 mins

Difficulty:

Easy
Potato Cake Ingredients:
2 tsp Butter
320g Courgette, grated
170g Potato, grated
1 Shallot
1 tsp Wasabi paste Sauce
1/2 Shallot, finely chopped
1 tsp Butter, extra
6 Tbsp White Wine Vinegar
1 Tbsp Balsamic Vinegar
3 Tbsp Cream
120g Butter, finely diced and chilled
Sea salt and Freshly Ground Black Pepper
Fresh Herbs and Lemon Wedges to garnish
Method:
Preheat the oven to 220ºC.
Cut salmon into 4 pieces (approx 180gm each).
Butter 4 ramekins, about 100ml each.
Melt the Butter in a pan and sauté the Courgette, Potato and Shallot for about 4 minutes. Add the Wasabi paste and stir to combine. Pack tightly into the ramekins and place them in a roasting pan. Fill the pan with boiling water to halfway up the sides of the ramekins. Bake for 30 minutes. Run a knife around the edge of the cake and turn out onto plates.
Meanwhile, sauté the Shallot for the sauce in the teaspoon of Butter in a small pan. Add the Vinegars, bring to the boil and reduce by two thirds. Add the Cream, bring to the boil again, and then reduce the heat. Whisk in the chilled Butter piece by piece until the sauce is emulsified and thick. Season and set aside.
Season the Salmon fillets with Salt and Pepper and place on a buttered tray.  Bake for about 7 minutes until the fish is warmed through but still rare in the centre. Place a piece of Salmon on top of each Potato cake and spoon over the sauce. Garnish with a fresh Herb and some Lemon Wedges.
Adapted from a recipe by Simon Gault from "Entertaining Epicurean" by Catherine Bell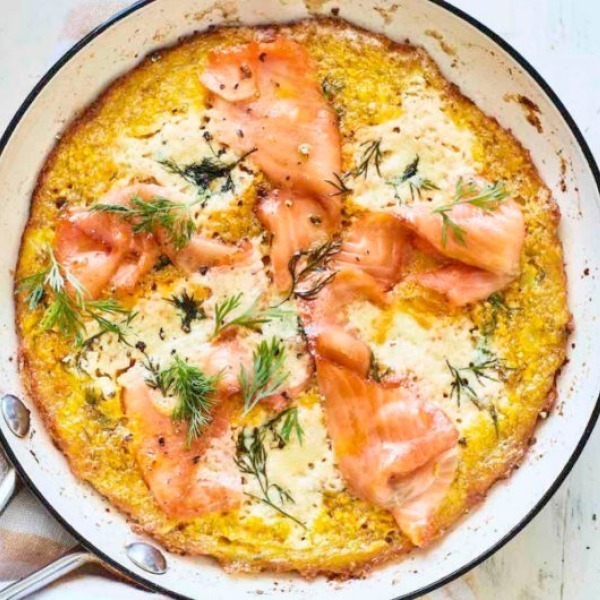 SERVES: 4-6
Difficulty: easy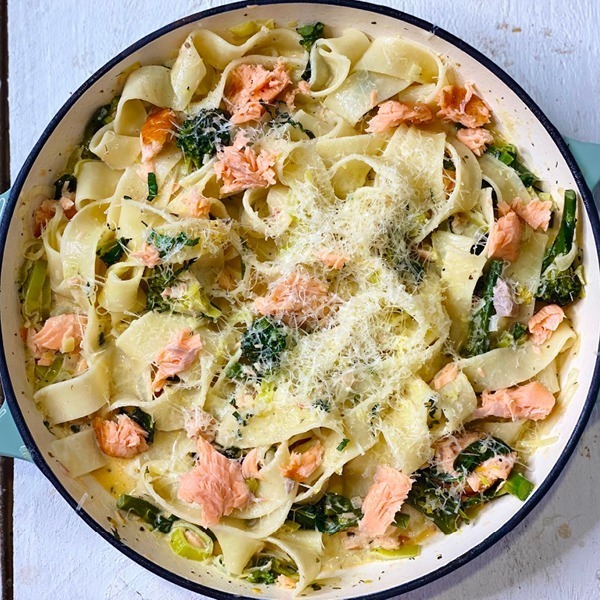 SERVES: 2-4
Difficulty: easy
SERVES: 2
Difficulty: easy