Cold Smoked Salmon and Miso Ramen
Preparation Time:

5 mins

Serves:

2

Cooking Time:

10 mins

Ready Time:

15 mins

Difficulty:

Easy
Serves: 2
Ingredients
90g x 2 cutlets Cold Smoked Salmon (cut from Whole Side)
4 cups good quality fish stock (or chicken stock)
2 tablespoons miso paste
200g egg noodles
2 teaspoon peanut oil
3 cm piece of fresh ginger, peeled
2 cloves of garlic, peeled and finely chopped
2 cups of fresh vegetables cut into fine matchsticks or thin slices (courgette, red pepper, carrot, broccoli)
three quarters of a cup bean sprouts
1 tablespoon dark soy sauce
1 teaspoon honey
Spring onions
Method
Bring a large pot of salted water to the boil, and cook the noodles as per instructions. Set aside.
Bring the stock to the boil in a saucepan and reduce the heat to a simmer. In a small bowl, combine 2 tablespoons of the stock with the miso paste then stir the into the remaining stock and bring to simmering point, but do not boil.
Heat the oil in a wok or large frying pan and stir fry the garlic and ginger for a minute. Add the sliced vegetables and stir fry another 2 minutes. Add the bean sprouts toss through.
Heat a grill pan to very hot. Mix the soy sauce and honey together and brush over the salmon. Grill for 1 minute each side.
Divide the noodles and vegetables between 2 large heated bowls and top with a piece of salmon then pour over the hot miso stock. Garnish with finely sliced fresh spring onions.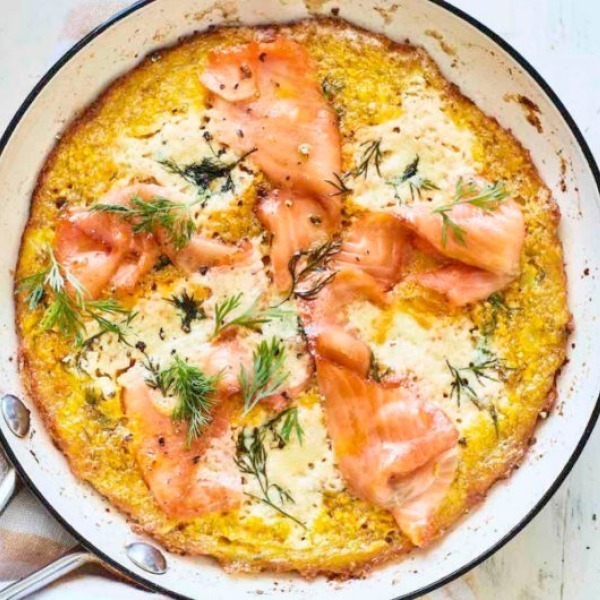 SERVES: 4-6
Difficulty: easy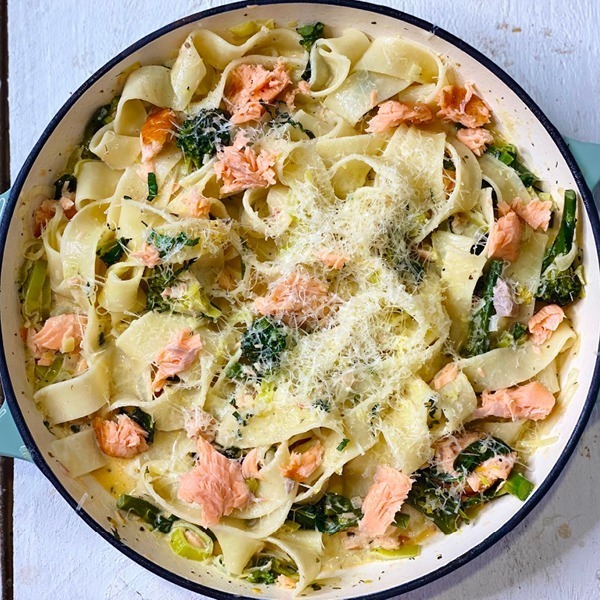 SERVES: 2-4
Difficulty: easy
SERVES: 2
Difficulty: easy