Wine Barrel Smoked Mushroom Risotto with Pancetta
Preparation Time:

15 mins

Serves:

4

Cooking Time:

60 mins

Ready Time:

75 mins

Difficulty:

Easy
170gm Wine Barrel Smoked Mushrooms diced
4 Spring Onions diced
8 x rashers Gourmet Direct Pancetta
1 cup Arborio Rice
1 medium Red Onion diced
Good quality Olive Oil
1 Tbsp Butter
1 litre Gourmet Direct Chicken Stock warmed
200ml Sileni Verjuice warmed with the stock
1 cup freshly grated Parmesan
Salt & fresh Black Pepper
½ Cup finely diced Parsley
1 Tbsp Butter extra
Heat the Olive Oil with 1 Tbsp Butter. (Oil for heat and butter for flavour!)
Saute the onions over low heat until translucent adding the diced Mushrooms and Pancetta. Cook until soft. Pour in half the rice and stir to coat then add the remaining rice. Stir until the rice becomes translucent and is fully coated in the butter.
Maintaining a low temperature, pour in the warmed stock and Verjuice in small quantities, allowing each addition to saturate before adding more. Stir constantly. When the rice is softened but not soggy the Risotto is nearly ready. It should still be wet not dry!
When the rice is done add in the Parmesan and Parsley and season with Salt and Pepper. Last, add the remaining tablespoon of butter mixing it through the rice rendering a wonderful glossy appearance.
Lock the door. Open your favourite Red wine. Serve yourself a generous portion of Risotto. Put on your favourite movie. Enjoy!
SERVES: 2-3
Difficulty: easy
SERVES: 6-8
Difficulty: easy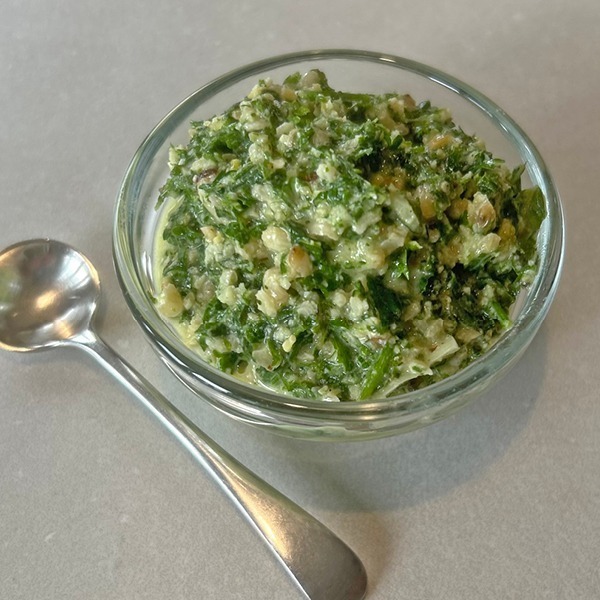 SERVES: 4
Difficulty: easy