Venison Salad
Preparation Time:

15 mins

Serves:

2

Cooking Time:

15 mins

Ready Time:

30 mins

Cooking Method:

Barbecue

Difficulty:

easy
4-6 Venison pieces (your favourite steak or medallions)
1 tsp Man Grind
1 Tbsp Man Rub
1 tsp freshly ground black pepper
500gm gourmet potatoes
3 Tbsp olive oil
2 red onions (sliced)
2 Tbsp brown sugar
2 Tbsp Balsamic Vinegar
Rocket leaves
VINAIGRETTE
1/3 cup olive oil
1/3 cup Raspberry Balsamic vinaigrette
1 clove garlic (crushed)
1/4 cup fresh tarragon leaves
1/4 cup fresh mint leaves
1/4 cup fresh flat-leaf parsley leaves
1 Tbsp Worcestershire Sauce
1 1/2 tsp Man Grind
1 Tbsp Red Wine vinegar
Clean and cook potatoes in boiling water until tender. Drain, cut in half and set to the side.
Mix Man Grind, Man Rub and black pepper.
Rub spice mix onto venison. Put this to the side and let it come to room temperature.
Put 1 Tbsp of oil on BBQ (or in a frying pan). Cook onions until tender (approx 10 minutes).
Add sugar and balsamic vinegar and cook for 5 more minutes and pop in a dish to the side.
Now cook your venison for 2-3 minutes on each side. Then cover and rest for 5 minutes. Once rested, slice ready to serve.
Add remaining oil to your BBQ or frying pan and cook potatoes until golden brown.
TO MAKE VINAIGRETTE
Combine all ingredients in a jar, put the lid on and shake vigorously.
Give it a quick shake just before dressing your meal at the end.
TO SERVE
To serve, place rocket on serving plates (get as pretty or as rustic as you like), add potatoes, slices of venison & caramelised onions.  Drizzle with vinaigrette and enjoy.
Recipe provided by Laura O'Riley, Pepper and Me.
SERVES: 3-4
Difficulty: easy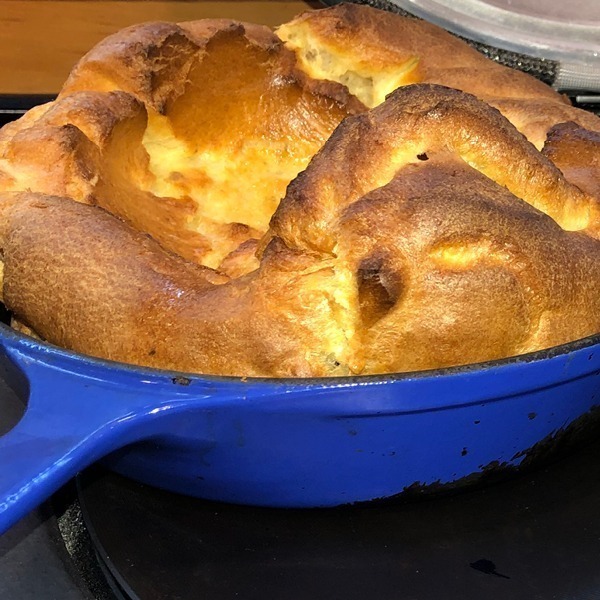 SERVES: 2-4
Difficulty: easy
SERVES: 2-3
Difficulty: easy