Venison Salad with Carrot Puree and Roasted Garlic
Preparation Time:

18 mins

Serves:

4

Cooking Time:

12 mins

Ready Time:

30 mins

Difficulty:

Easy
700g Gourmet Direct Venison Shortloin
2 whole garlic bulbs
1 tablespoon olive oil
2 sprigs thyme
2 cups cold water
6 quail eggs
3 – 4 medium sized carrots
1 tablespoon butter
1 teaspoon sugar
250ml Gourmet Direct Venison glaze
4 tablespoons of soy oil
salt & pepper
butter
Preheat oven to 180˚C
Roast garlic
Place peeled whole garlic in tin foil with olive oil and thyme. Wrap up and place in a roasting dish. Cook in oven at 180˚C for 30 minutes. Carefully remove from the tin foil and set aside.
Quail eggs
Place 2 cups of cold water into a pot with a pinch of salt and 6 quail egg (you only need 4 but cook 6 in case of breakages during the cooking process and for testing readiness). Cook at high heat (but not boiling) for 3 – 4 minutes. Transfer eggs to ice cold water and let cool for 2 – 3 minutes. Then set aside and peel.
Carrot puree
Peel, wash, and then chop up carrots. Put into a saucepan, and add the butter and sugar. Boil until soft. Strain and then puree in a blender. Set aside for later.

Meat preparation
Cut venison shortloin into 4 equal portions and sprinkle with salt. Heat a saucepan very hot and add 2 tablespoons of soy oil. Add the venison. Sear each side for approximately 1 minute. Then place the meat in the oven at 180˚C for 4 – 6 minutes. Once ready set aside to rest for 5 minutes and then slice. Place venison glaze and roasted garlic in saucepan and gently heat on low. Reheat carrot puree in a separate pan.
To serve
Spoon the carrot puree onto the centre of the plate. Position the sliced venison on top of the carrot puree. Place a single quail egg on top of or next to the venison. Then drizzle the venison glaze around the plate adding a few cloves of the roast garlic using a spoon. Garnish with a few tournéd vegetables.
Serves 4.

By Jeremy Rameka, Chef, Pacifica Restaurant, Marine parade, Napier
SERVES: 2-3
Difficulty: easy
SERVES: 6-8
Difficulty: easy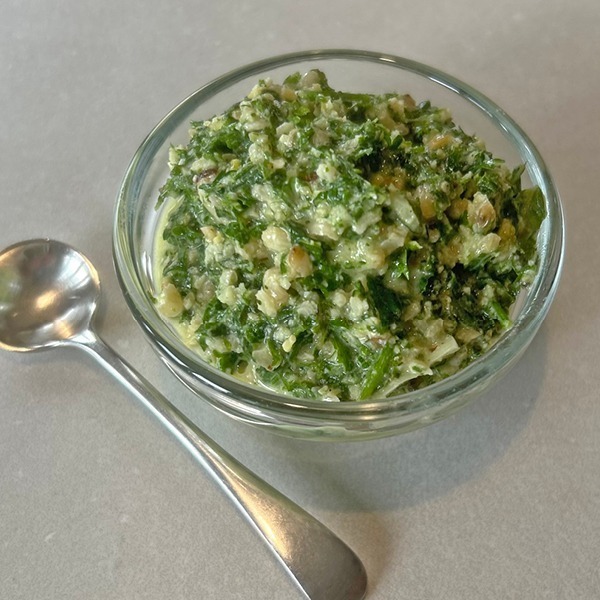 SERVES: 4
Difficulty: easy