Venison French Rack with blue cheese dumplings and salsa verde
Preparation Time:

30 mins

Serves:

4-6

Cooking Time:

30 mins

Ready Time:

60 mins

Cooking Method:

Roasting

Difficulty:

moderate
1kg Venison french rack
Olive oil
Salt
Pepper
WILD MUSHROOMS
2 cups wild mushrooms
Olive oil
1 Tbsp butter
1 Tbsp garlic, minced
1 Tbsp marjoram, chopped or fresh oregano
SALAD
A large bunch of raw spinach
Olive oil
Salt
Sherry vinaigrette or Rice Vinegar
½ cup cabernet sauvignon vinegar or balsamic vinegar
½ cup extra virgin olive oil
BLUE CHEESE DUMPLING
500gm potato (Fianna, Ilam Hardy, Red Rascal, Agria, and Laura)
50gm blue cheese
1 egg white
½ cup parmesan, grated
1 pinch nutmeg, grated
Flour
Olive oil
SALSA VERDE
50g stale bread
2 boquerones (marinated white anchovies)
1 Tbsp capers
1 garlic clove
½ cup basil
2 cups parsley
1 Tbsp cabernet sauvignon vinegar or balsamic vinegar
½ cup olive oil
Heat oven to 190c (fan bake).
Take off the cap of the venison and scrape the bones.
Add a bit of olive oil and season.
Brown the Rack in a pan and roast for 7 to 10 minutes at 190c (fan bake).
For the dumplings, cook the potatoes in salted water.
Peel the skin and mix the potatoes with the blue cheese, egg white, parmesan and nutmeg.
Put mixture in the refrigerator.
After a few hours mould the mixture into shape, – flat circles.
Roll them in flour, colour them in a pan with oil and put them into the oven at 150c for 5 minutes.
Blend all the ingredients for the salsa verde, adding a little of the oil after each step.
Start to cook the mushrooms with olive oil and finish with butter.
Add the garlic and the marjoram. Put them into the oven at 150 ̊C for 5 minutes.
Season the baby spinach with olive oil, sherry vinaigrette and salt.
Add the mushrooms.
TO SERVE
Put one dumpling on a plate. Dress the salad over.
Cut the meat and put one slice on the side.
Sauce with the cooking juice of the meat and the salsa verde.
Add a few more wild mushrooms and season.
Recipe provided by NZ Venison. Brad Farmerie – Public NYC.
SERVES: 3-4
Difficulty: easy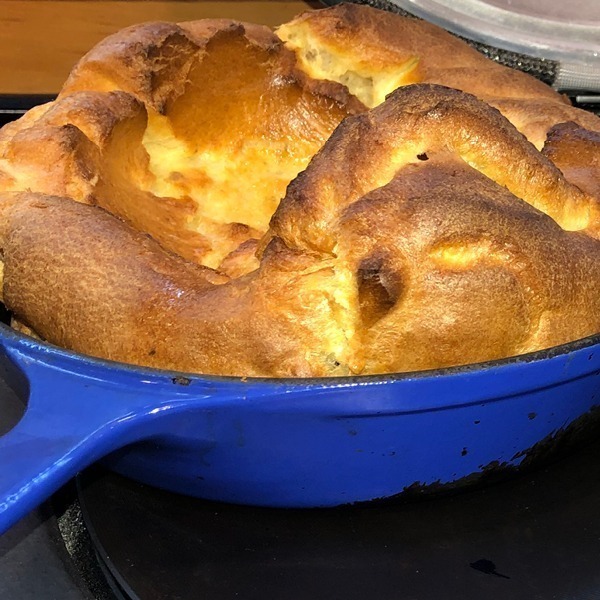 SERVES: 2-4
Difficulty: easy
SERVES: 2-3
Difficulty: easy