Venison Bourguignon Recipe
Preparation Time:

20 mins

Serves:

10

Cooking Time:

180 mins

Ready Time:

200 mins

Difficulty:

Easy
2 x 1kg packets of Gourmet Direct Venison Denver Leg cut into two inch cubes.
700 gms Carrots – cut into chunks
450 gms new potatoes or a waxy variety.
250gms bacon sliced into strips.
¾ cup of ordinary white flour
1 Tbsp sugar
½ tsp Maldon Salt
¼ tsp freshly ground black pepper
8 cups Venison stock – Made with 1 Pkt Venison Glaze and 7 cups hot water
750mls Dry Red Wine – A good Hawkes Bay Cabernet should do
3 Bay Leaves and…
A generous bunch of fresh Thyme tied together with kitchen twine
6 Cloves fresh chopped Garlic.
450 gms Shallots (or small Red Onions if unavailable)
40 gm Shitake mushrooms
1 large cooking apple – peeled, cored and diced
¼ cup fresh Parsley
Method:
Slow cooking suits the Venison Denver leg cut which gets it's name from the way the meat is trimmed. "Denver" refers to the denuded nature of the meat meaning that it is trimmed of all fat and sinew. While this cut still has vital muscle to make a wonderfully textured bourguignon, it is still very low in fat.
Preheat oven to 170 C. Roast the carrots and potatoes in a large pan for up to one to 1 1/2 hours, tossing them from time to time so they don't burn.
Cook half the Bacon in a heavy bottomed casserole over medium heat until crispy. Remove and set the Bacon aside reserving the residual fat for later.Combine the flour, sugar and S&P in a plastic bag. Dredge the Vension in the flour mixture before removing shaking off any excess. Brown the meat in the bacon fat over medium high heat. Work slowly so as not to overcrowd the pan.
Set each batch aside in a warm place as you cook the rest. Once all meat is browned, deglaze the casserole with the stock and wine and return the meat to the dish. Reserve a little of the stock and soak the mushrooms so they soften.  Add the herbs and garlic and cook for 30 minutes in your preheated oven.
Add the carrots and potatoes and cook for a further 45 minutes.
While that cooks, brown the rest of the bacon in a skillet or heavy bottom pan until crispy. Drain and add with the first batch of bacon to the Venison and return it to the oven.
Braise the Shallots (or chopped Red Onions) in the bacon fat over medium heat (about 12 minutes) before removing with a slotted spoon to avoid bringing excess fat and drain on a paper towel. Do the same with the softened mushrooms, and then the apple.Remove the Bourgignon from the oven and add the mushroom, onions and apple and return the lot to the oven for a further 15 minutes. When the meat is tender remove from oven and remove the herb bundle before sprinkling with fresh Parsley to serve.
Suggestions:
Serve with Fresh Pasta noodles.
Save the left overs and pop into a buttered pie dish, top with our wonderful Flakey pastry. Bake at 220 C until golden brown. Serve with a green salad or fresh green beans.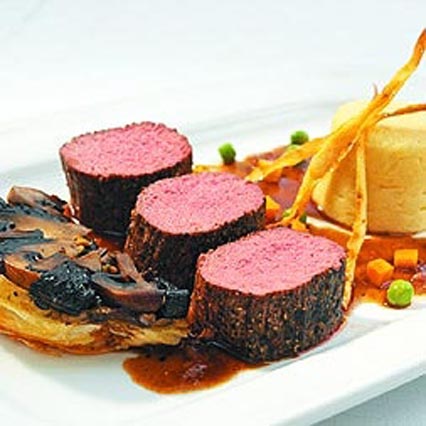 Premium NZ venison from the top hind leg cuts. Supplied by Silver Fern Farms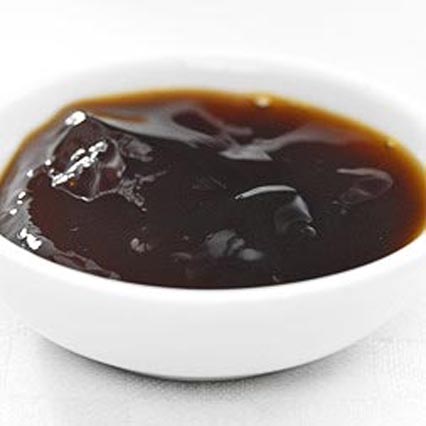 This product is no longer made. Remaining avaiable Batch was made OCT '18 and comes frozen. Freezer Life 3+ years (approx 15+
SERVES: 3-4
Difficulty: easy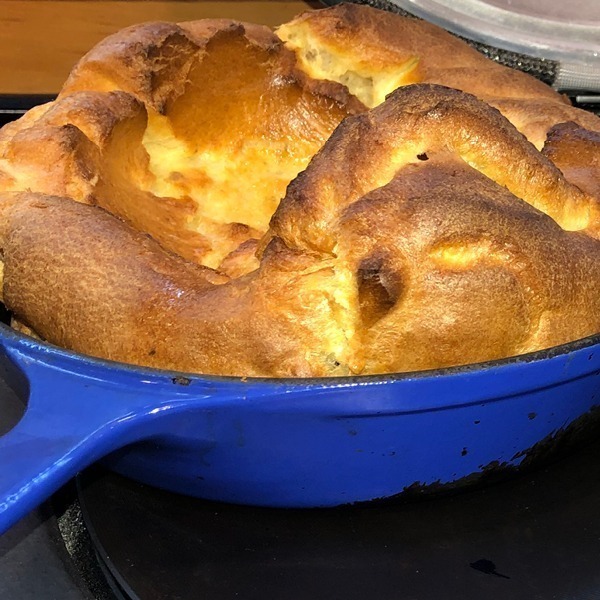 SERVES: 2-4
Difficulty: easy
SERVES: 2-3
Difficulty: easy