Venison & Beef Burgers with Beetroot Chutney & Slaw
Preparation Time:

10 mins

Serves:

6

Cooking Time:

10 mins

Ready Time:

20 mins

Cooking Method:

Braising

Difficulty:

easy
1 pack Silver Fern Farms PURE 97% Venison & Beef Burgers with Venison Short Rib
6 potato buns, toasted
½ cup beetroot chutney
CABBAGE SLAW
2 cups white cabbage
1 carrot, grated
2 spring onions, thinly sliced
½ cup sour cream
1 tsp sweet paprika
1 Tbsp apple cider vinegar
¼ cup fresh parsley, finely chopped
Remove PURE 97% Venison & Beef Burgers with Venison Short Rib from freezer and packaging.
Preheat barbecue or pan to high heat.
Combine cabbage, carrot, spring onions, sour cream, paprika, apple cider vinegar, and parsley in a bowl.
Reduce barbecue or pan to low-medium heat. Add burgers and cook for 8 minutes (5 minutes if defrosted). Flip and pierce burgers to allow juices to run free. Cook for a further 4-6 minutes (3-5 minutes if defrosted), until burgers are fully cooked.
Top toasted potato buns with beetroot chutney. Add slaw and Venison Burgers with Short Rib. Top with bun.
Recipe supplied by Silver Fern Farms.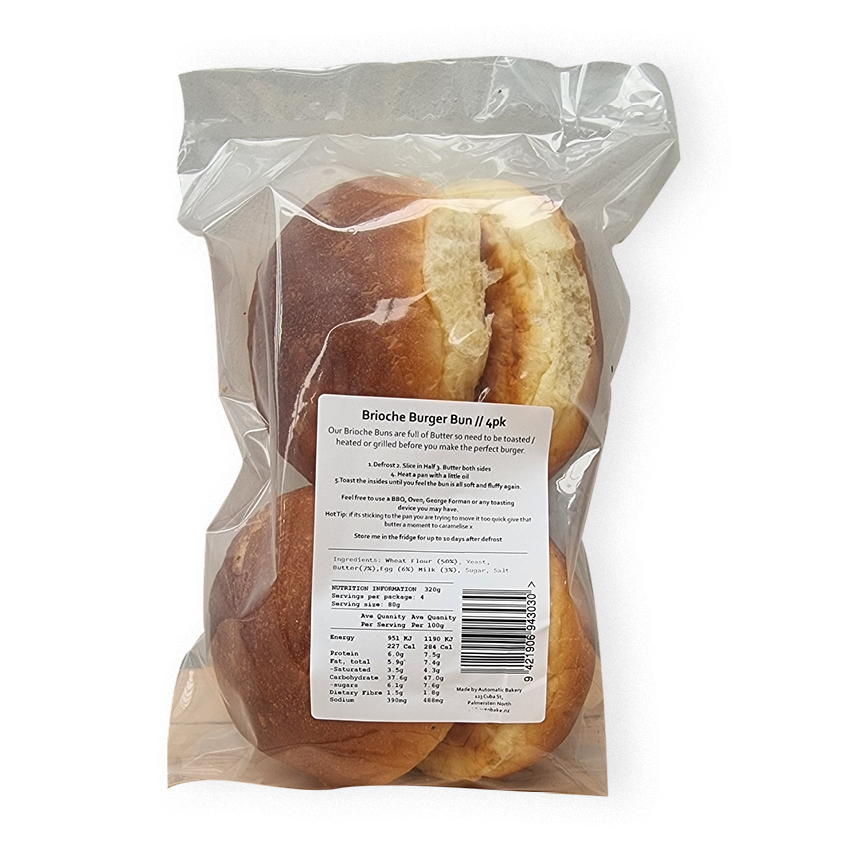 The Perfect Burger buns Our Brioche Buns are full of butter so need to be toasted, heated or grilled before you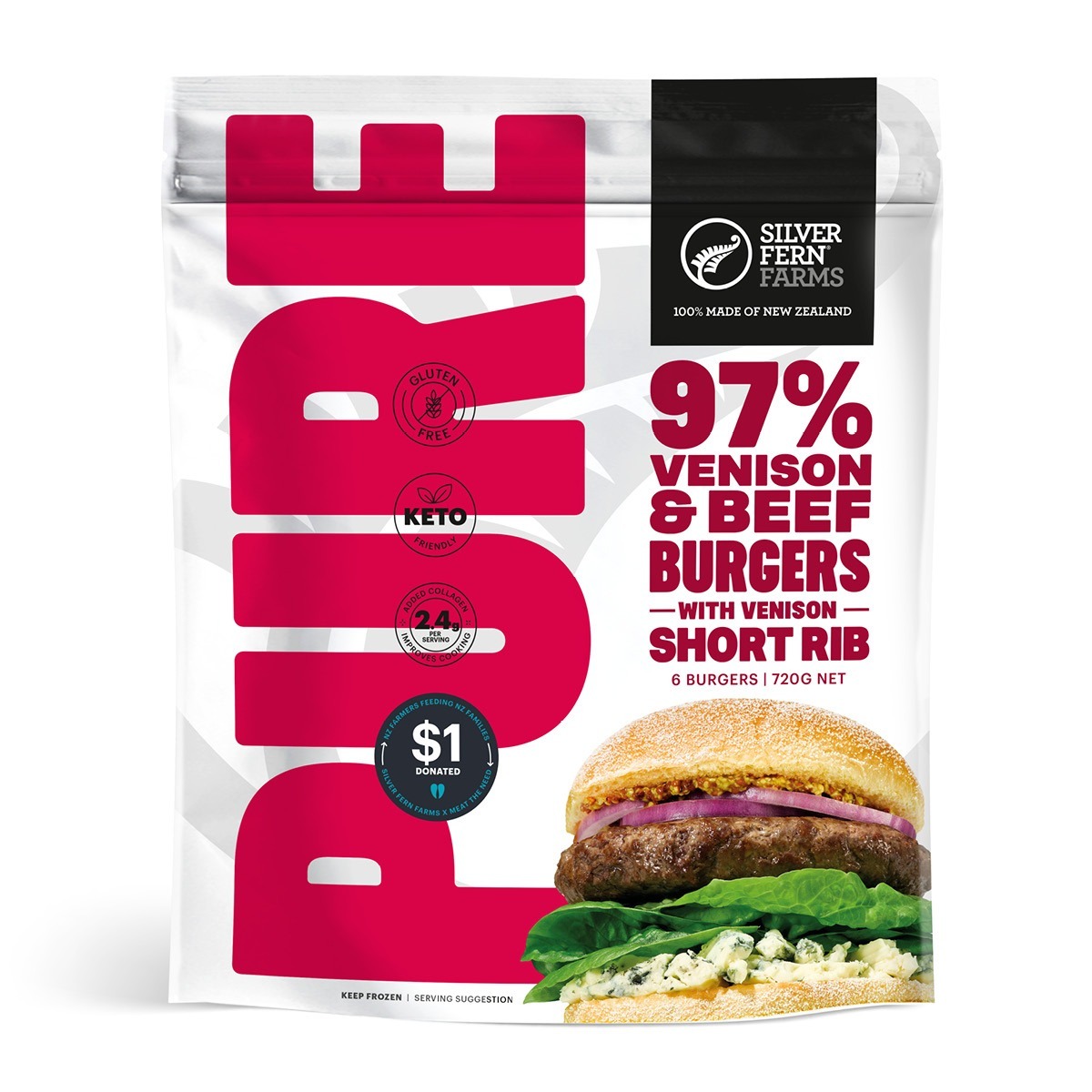 VENISON SHORTRIB & BEEF BURGERS
New Zealand Meat 97% (Venison Boneless Short Rib 60%, Beef), Bovine Collagen (2%), Salt, Pepper. Made in New Zealand from local
SERVES: 3-4
Difficulty: easy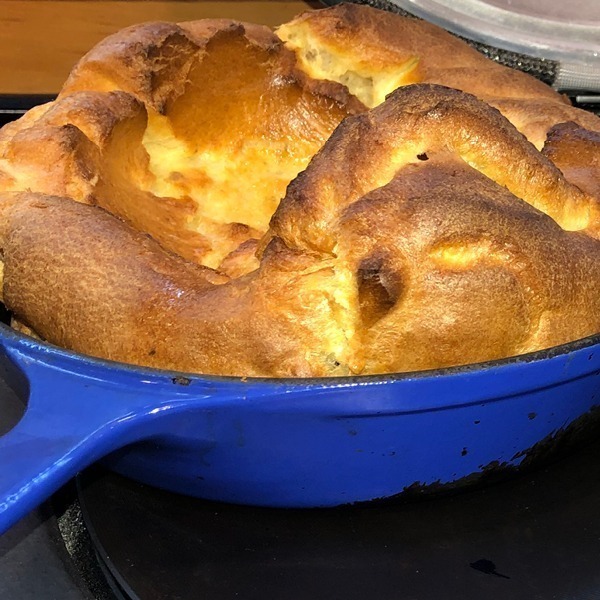 SERVES: 2-4
Difficulty: easy
SERVES: 2-3
Difficulty: easy