Veal Tenderloin with Tarragon Cream
Preparation Time:

10 mins

Serves:

4

Cooking Time:

20 mins

Ready Time:

30 mins

Difficulty:

Easy
1 teaspoon butter
1/2 garlic clove, minced
1 shallot, minced
1/4 cup dry white wine
2 2/3 cups chicken stock
1/4 cup skim milk
1 teaspoon arrowroot
1 tablespoon fresh chopped tarragon leaves
pinch dry mustard
pinch freshly ground black pepper
1 teaspoon salt
Method
Melt the butter in a small skillet over medium heat. Add the garlic and shallot and cook until translucent. Add the wine and reduce until almost dry. Add the stock, bring to a simmer over low heat, and reduce by half.
Combine milk with arrowroot to make a thin paste. Remove the sauce from the heat and add the arrowroot mixture, blending well with a wire whisk.
Place saucepan over medium heat and simmer the sauce for 10 minutes. Remove from heat and stir in the tarragon, mustard, pepper and salt.
Preheat grill. Spray a grill rack with non-stick cooking spray. Put veal on rack and place under hot grill for about 5 minutes per side for medium-rare.
Cut tenderloins into 6 pieces and top each serving with 2 tablespoons of sauce.
Serve with creamy Kaimai Grana mash, and blanched green beans.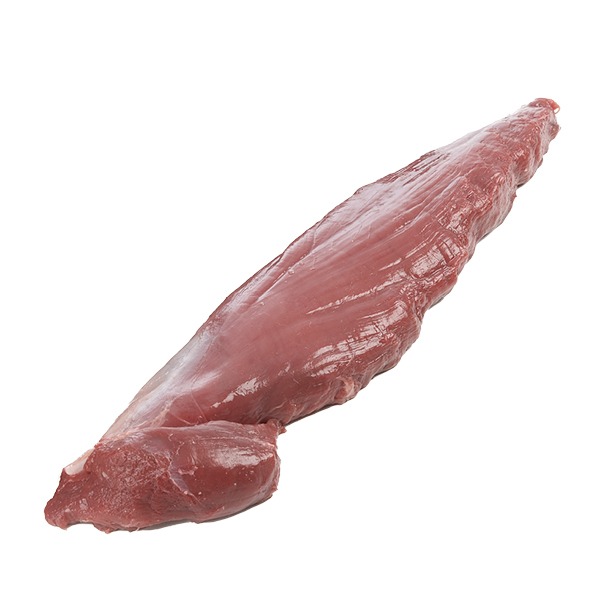 Quick to prepare. Cook whole or slice into medallion steaks. Boned from the saddle, these venison tenderloins are fat-free, tender and
SERVES: 4-6
Difficulty: easy
SERVES: 4
Difficulty: easy
SERVES: 2-3
Difficulty: easy