Veal Pie with Mushroom, Leeks and Blue Cheese
Preparation Time:

35 mins

Serves:

6

Cooking Time:

30 mins

Ready Time:

65 mins

Cooking Method:

Roasting

Difficulty:

easy
Preheat your oven to 200°C
Remove dice from tray and cut large pieces in half. Generously season with sea salt and fresh black pepper. Heat a little oil and a tsp butter (or Olivio) in a pan on medium heat. Gently brown the meat on all sides for about 8 minutes turning frequently.
While meat browns, heat another pan to medium and add a little oil and tsp butter (or Olivio). Add Leek and then the mushrooms tossing frequently. When vegetables have softened, add glaze, Sour cream and lastly, add crumbled blue cheese. (It's up to you how much you add here – up to 100gms) Taste it.
Grind fresh black pepper generously over the top. Add in the meat and juices.
Cover with tin foil, reduce heat to low and allow to cook for 20 mins to half an hour until meat is soft. Towards the end of the cooking time, sprinkle over and stir in the flour. The sauce will thicken. You should adjust the amount of flour if you have added the full compliment of Blue Cheese to achieve a silky, viscose texture – not too thick and not too thin!
Cut your piece of pastry into one third and two thirds. Roll the larger piece out for the base of the pie and the smaller for the top. Refrigerate while you wait for the meat to cook.
Pour meat sauce into the pie dish (family size – about an inch and a half deep and approx 9 inches across) then top with pastry lid. Pierce the top with a fork and brush with milk.
Bake at 200°C for 20 – 30 minutes until top is puffed up and brown. Allow to rest for 10 minutes before slicing to serve.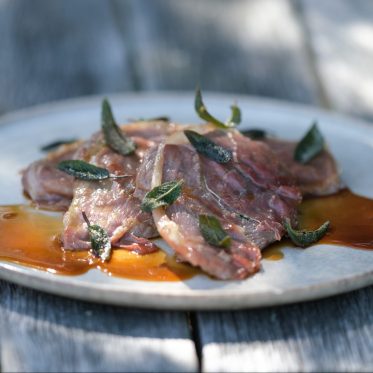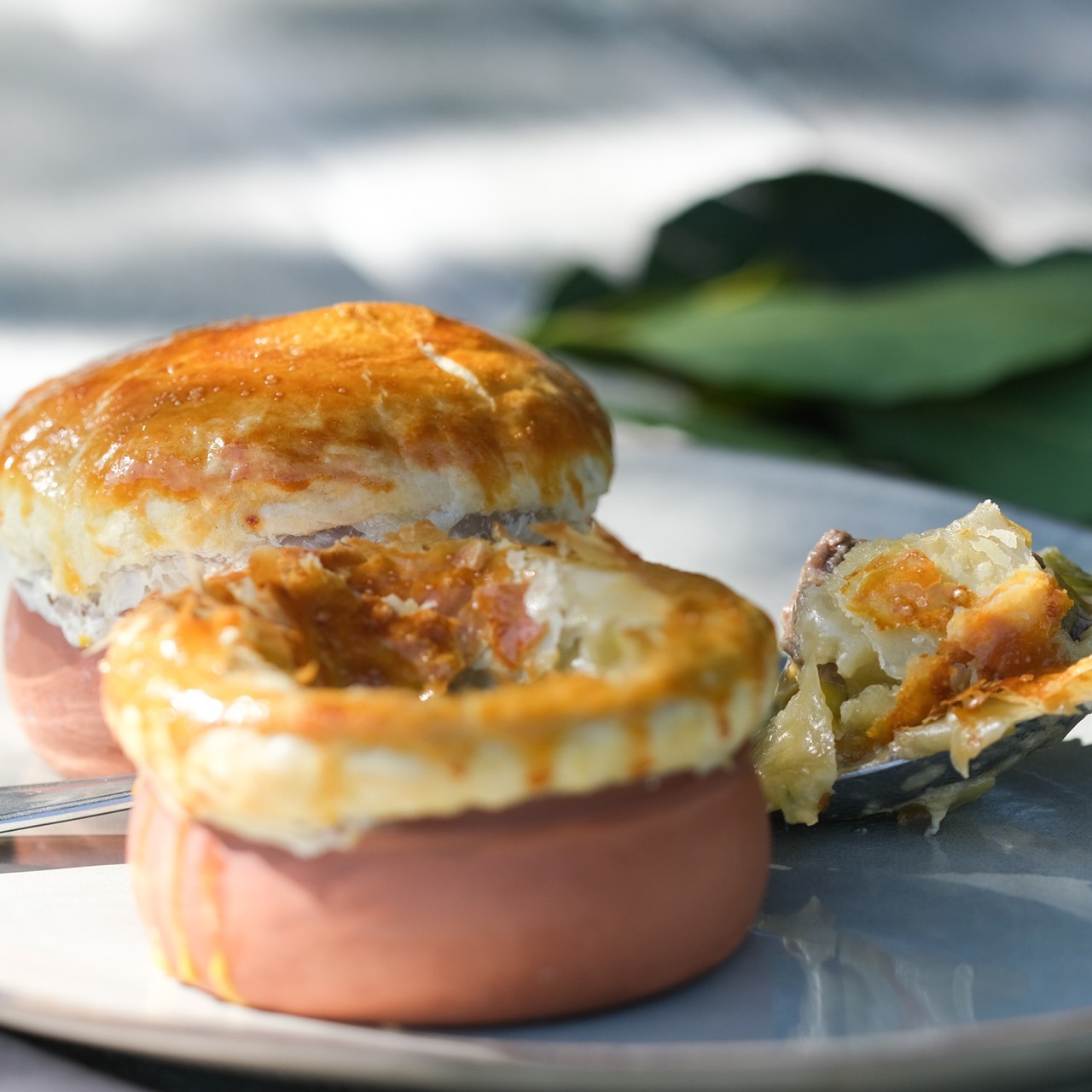 SERVES: 8-10
Difficulty: easy
SERVES: 6-8
Difficulty: easy