Veal Parmigiana with Tomato Passata
Preparation Time:

15 mins

Serves:

4

Cooking Time:

15 mins

Ready Time:

30 mins

Cooking Method:

Searing

Difficulty:

Easy
Preparation 12 min.
Cooking 15 min.
Servings 4
1 kg Gourmet Direct Veal Shortloin gently pounded to 1/4″ thick and cut to 250gm portions
1 cup Panko Breadcrumbs
3/4 cup grated Parmesan cheese
2 – 3 Tbsp flour, seasoned with salt & pepper
2 Eggs beaten
2 Tbsp Lime Infused Olive Oil
1 1/2 cup Tomato Passata
Pinch each of dried Thyme and Cayenne
1/2 cup grated Parmesan (optional)
Slices of fresh Lemon.
Method:

1. Combine breadcrumbs and Parmesan cheese.
2. Coat Veal slices in seasoned flour, then beaten egg, then Panko/Parmesan mixture.
3. Heat small amount of the oil in a non-stick skillet on medium.
4. Fry Veal slices 3 to 4 minutes on each side, until browned and veal is cooked through. Do not overcook!
5. Remove to serving dish and keep warm. Repeat with remaining slices.
6. Add Tomato Passata sauce to skillet with thyme and cayenne and heat to boiling.
7. Simmer 5 minutes and serve over Veal slices, sprinkling with cheese if desired.
8. Squeeze fresh lemon over the top of each plate.
Serve with a Potato mash and French green beans.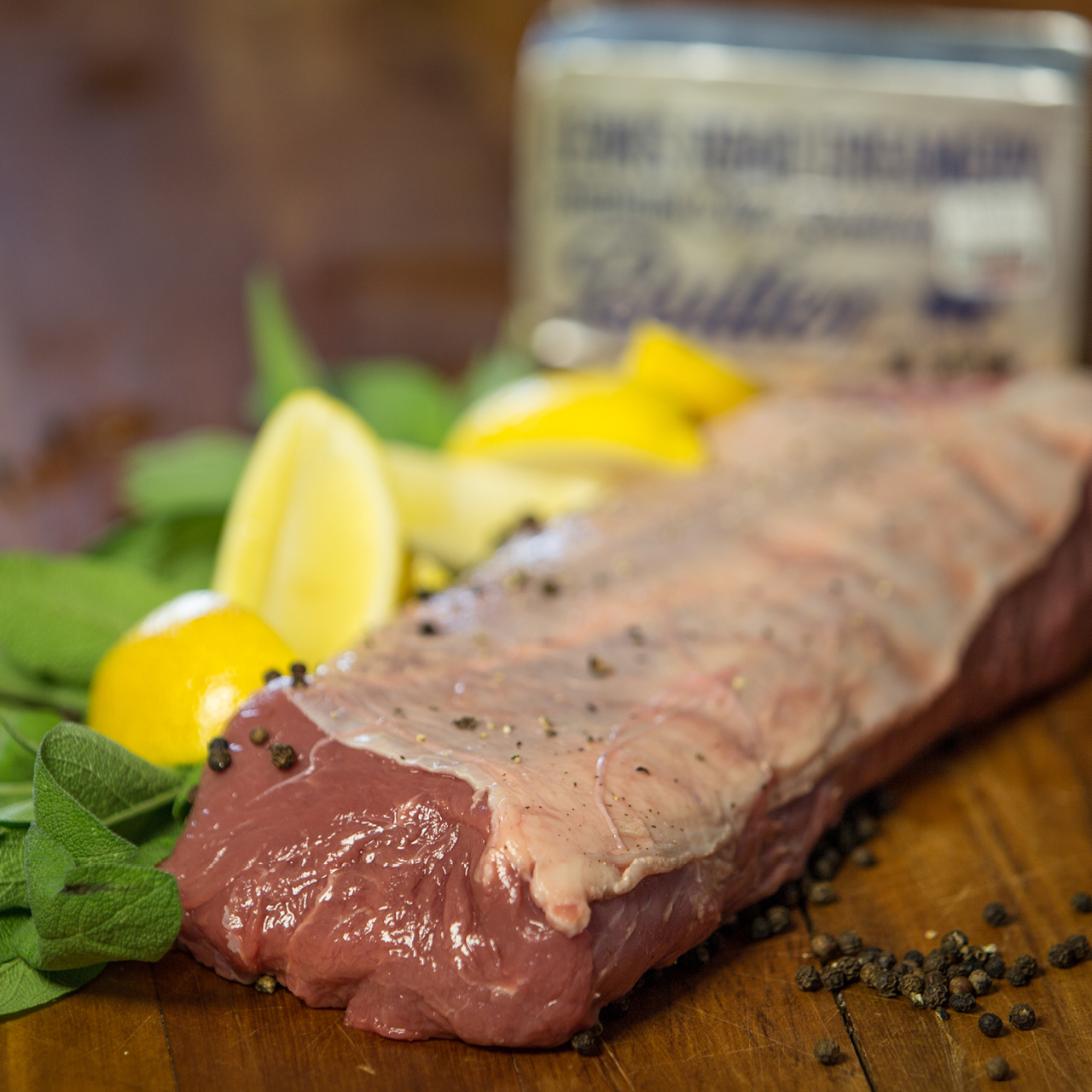 Tender Rose Veal shortloin ideal for Veal Steaks or roasting whole. You will fight with top Chefs for this cut. Please note
SERVES: 6-8
Difficulty: easy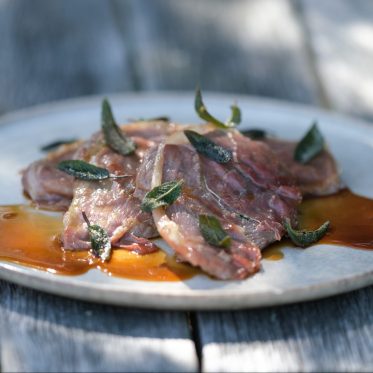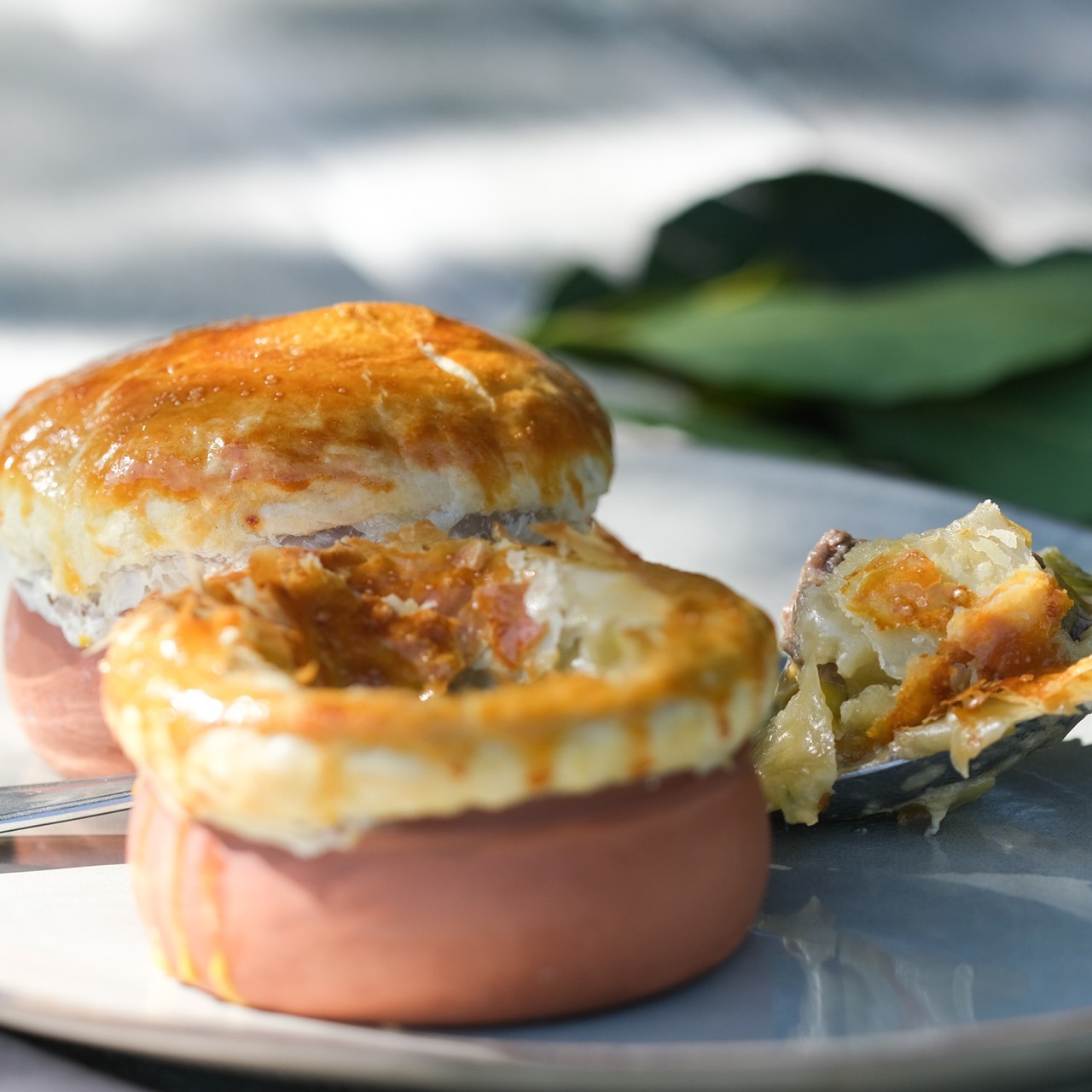 SERVES: 8-10
Difficulty: easy