Tzatziki Chicken and Lentil Salad
Preparation Time:

15 mins

Serves:

3-4

Cooking Time:

30 mins

Ready Time:

45 mins

Cooking Method:

Braising

Difficulty:

easy
CHICKEN
2 Tbsp olive oil
400 g boneless skinless chicken breasts cut into bite-sized pieces
1 Tbsp Pepper & Me Tzatziki
2 Tbsp Red Wine Vinegar
SALAD
2 pita pockets
1 Tbsp olive oil
½ tsp Pepper & Me Man Grind
½ Romaine or Iceberg lettuce chopped
1 cup cherry tomatoes halved
½ telegraph cucumber diced
¼ red onion, sliced
1 400gm tin brown lentils I used ceres organic brown lentils, drained and rinsed
TZATZIKI DRESSING
⅔ cup plain Greek yoghurt
1 Tbsp Red Wine vinegar
2 tsp Pepper & Me Tzatziki
Pinch sugar
Preheat the oven to 200 degrees.
Cut the pita pockets into small triangle segments, then cut the pita segments in half as a single layer.
Line a baking tray with baking paper and evenly spread the cut pita bread, sprinkle with man grind and olive oil, cook for 10 minutes or until golden and crisp. Remove from the oven and pop aside to cool.
In a bowl add the sliced chicken, olive oil, tzatziki and vinegar, stir to coat the chicken.
Heat a large fry pan over medium heat and cook the chicken in batches until golden and cooked through.
To assemble the salad layer the lettuce, cucumber, pita chips, tomatoes, onions and chicken in a large bowl, sprinkle over the lentils and dollops of the tzatziki dressing.
Serve salad with warm pita breads.
Recipe kindly supplied by Julie Cavanagh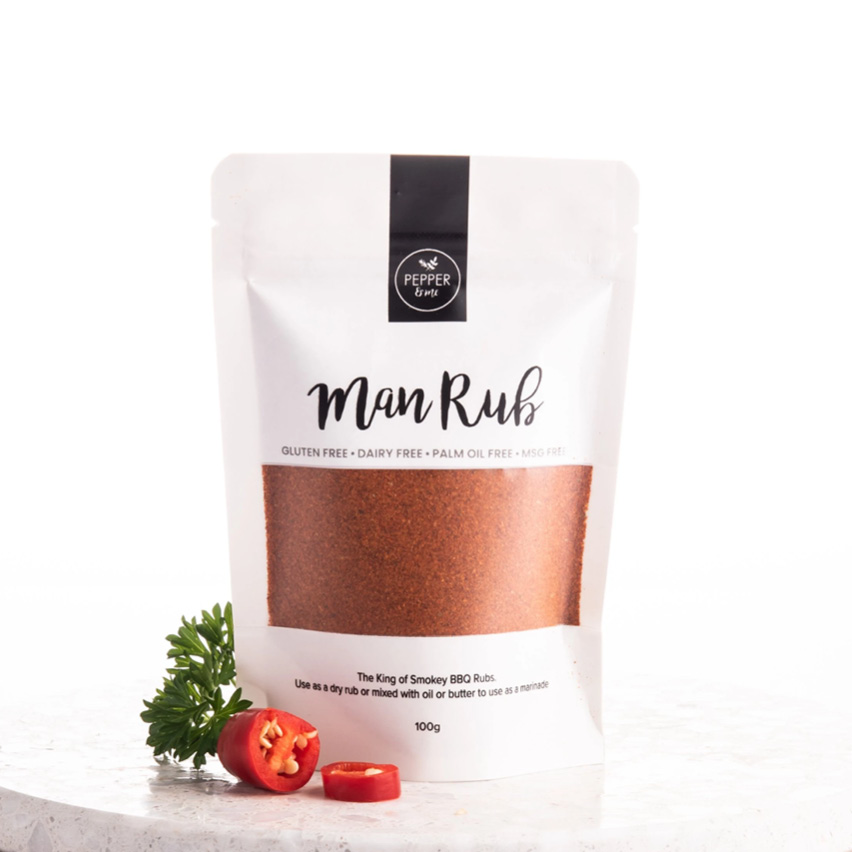 Smokey, BBQ seasoning. Nut, soy, dairy free and vegan friendly, and Gluten Free. Please note this product contains chicken salt, which is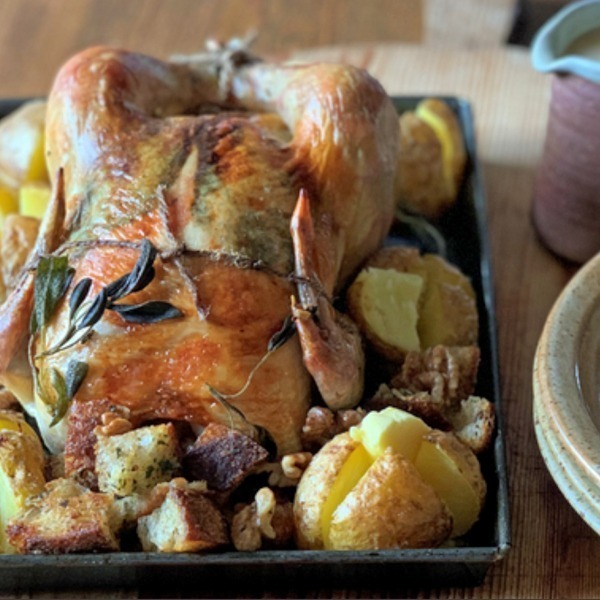 SERVES: 6
Difficulty: easy
SERVES: 4-5
Difficulty: easy
SERVES: 4-6
Difficulty: easy