Tendron de Veau Lemon Confit
Serves:

6

Cooking Method:

Slow Cook

Difficulty:

easy
1.675 kg veal, cut into 4cm cubes
Salt and pepper
2 Tbsp olive oil
1 Tbsp butter
1 medium onion, finely chopped
2 small carrots, finely chopped
225 gm canned whole italian plum tomatoes, drained
1 Tbsp flour
½ cup white wine
2 cups chicken stock or broth
4 garlic cloves, crushed
1 bouquet garni (two stems of fresh sage and two stems of parsley, tied together with twine)
12 preserved lemons, rinsed
4 sprigs of flat parsley, finely chopped
EQUIPMENT
Dutch oven (casserole with a lid)
Tongs
Wooden spoon
Large pasta bowl
MAKE THE BOUQUET GARNI
Gather two stems of fresh sage and two stems of parsley. Tie together with butcher's string or twine.
MAKE THE TENDRON
Season the veal with salt and pepper. In the Dutch oven, heat the oil over high heat, and when it is almost smoking, add the butter.
When the butter is sizzling, add the veal cubes, in batches, browning on all sides.
Once the veal is browned, remove it from the pan with the tongs and set aside.
Add the chopped onions and carrots to the still-hot Dutch oven and cook over medium heat until browned.
Add the tomatoes and cook for about 2 minutes, then stir in the flour and cook another 2 minutes.
Add the wine and scrape with the wooden spoon. Let the wine reduce by half, add the chicken stock, and bring to a boil.
Add the veal, garlic, and bouquet garni and reduce to a simmer.
Let the mixture simmer for 2 hours, until veal is fork-tender.
Discard the bouquet garni and bring the mixture again to a boil.
Add the preserved lemon and cook for 1 minute.
Garnish with the chopped parsley and serve in the pasta bowl.
Recipe from Anthony Bourdain's Les Halles Recipe Book
KATE'S NOTES:
When I made this recipe I didn't have any preserved lemons to hand so I had to improvise!
I finely sliced fresh lemons and added them in with the tomatoes.
To thicken the gravy I added 1 tbsp wholemeal flour and instead of the white wine I used Lost Garden No alcohol Rosé.
Instead of the bouquet garnet I used 2 tsp fin herbe. (Good quality dried mixed herbs)
In place of the tinned tomatoes I used 2 Tbsp tomato paste with 2 Tbsp passata.
I also added a generous pinch of lemon pepper just for luck!
Never be afraid to experiment. You may invent something truly fabulous, Bon Appetit, Kate.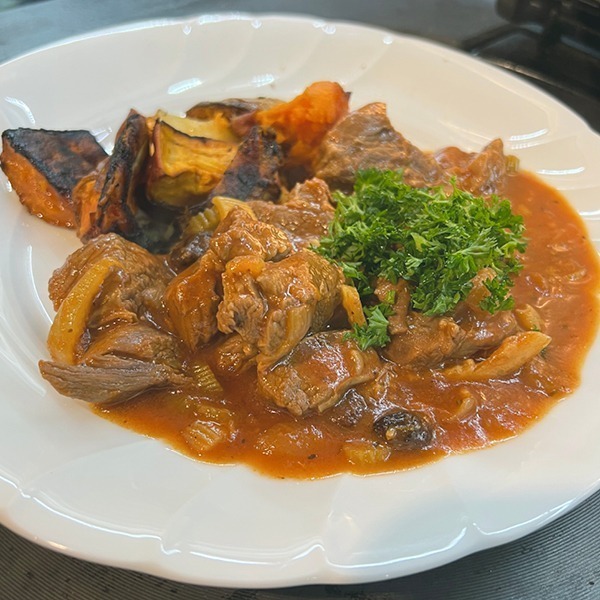 SERVES: 6
Difficulty: easy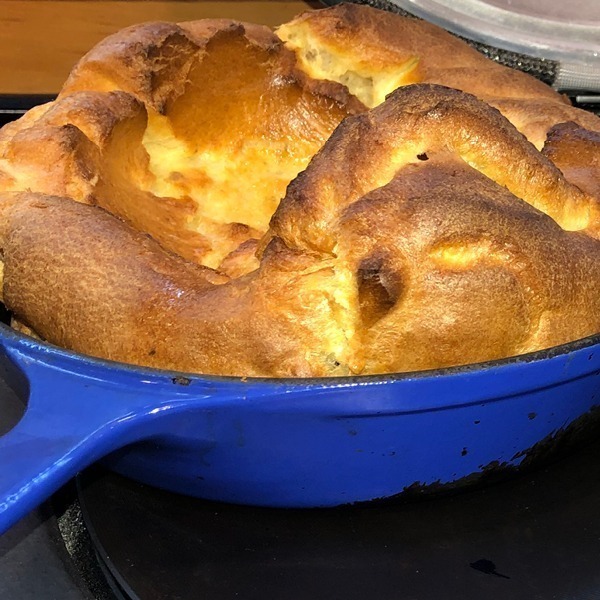 SERVES: 2-4
Difficulty: easy