Summer Moroccan Lamb Kebabs
Preparation Time:

15 mins

Serves:

6

Cooking Time:

10 mins

Ready Time:

25 mins

Difficulty:

Easy
1 x 1.4kg Gourmet Direct Boneless Lamb Leg
2 teaspoons Jonathans Moroccan Spice
2 large cloves garlic, finely chopped
3 tablespoons fresh herbs, (parsley, oregano)
1 fresh lime
Olive oil
1 red onion, peeled & cut into chunks
6-8 large button mushrooms, halved
2 courgettes, thickly sliced
1 red pepper, cut into chunks
1 yellow pepper, cut into chunks
Method
Trim Lamb Boneless Leg, and cut into 2 cm dice pieces. Place in glass bowl and add Moroccan spice, garlic, herbs, squeeze lime over top and drizzle a good couple of tablespoons of olive oil over. Turn to coat the meat evenly, cover and leave to marinate in your refrigerator preferably overnight, or at least 2 hours.
Soak kebab sticks in water for 30 minutes. Make up the kebabs by threading the lamb and vegetables onto the kebab sticks, in no particular order, just however takes your fancy. Cover and leave in refrigerator until about 30 minutes prior to cooking. Heat barbecue while they are coming up to room temperature and cook on oiled griddle on medium heat until cooked.
Let rest for a few minutes and serve with a fresh green salad and tzatiki.
SERVES: 2
Difficulty: easy
SERVES: 3-4
Difficulty: moderate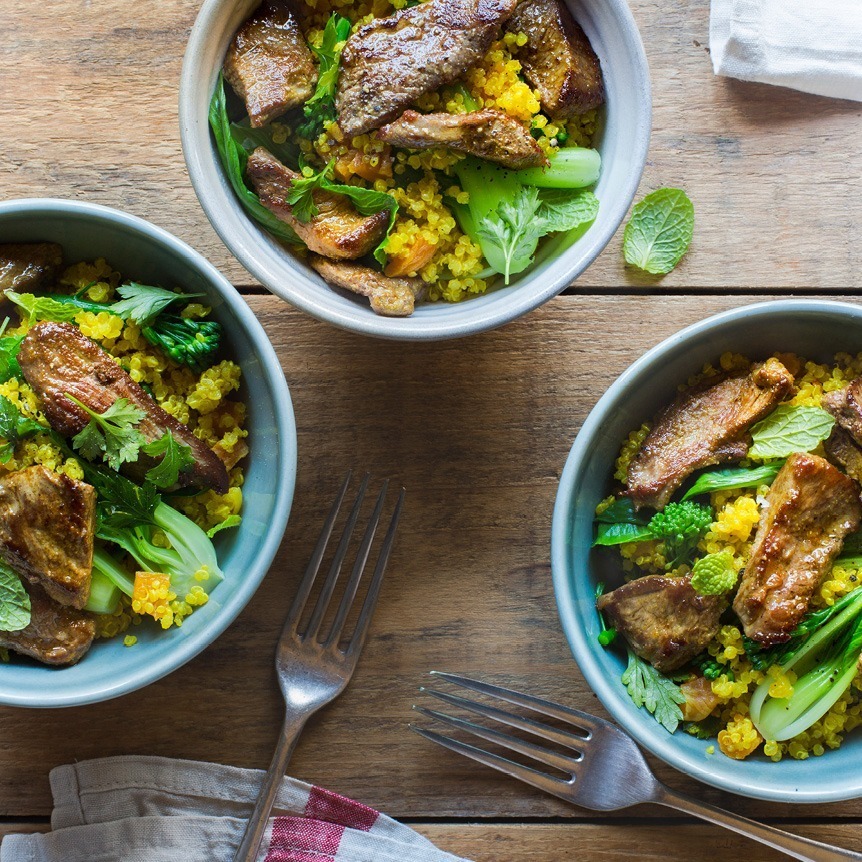 SERVES: 3-4
Difficulty: easy