Stuffed Pork Shoulder with nuts, herbs and seeds
Preparation Time:

60 mins

Serves:

8-10

Cooking Time:

150 mins

Ready Time:

210 mins

Cooking Method:

Roasting

Difficulty:

easy
2.5kg boned rolled New Zealand Pork Shoulder (or Pork Belly)
STUFFING MIX
30gm butter
2 Tbsp Olive Oil
3 garlic cloves, minced/crushed
½ red onion, finely diced
1½ cups breadcrumbs
1 handful chopped thyme
1 tsp oregano
1 cup raw mixed nuts (cut into chunks)
½ cup dried blackcurrants (or cranberry)
Salt and pepper to taste
Zest of 1 orange
1 Tbsp smoked paprika
1 cup mozzarella cheese
ROLLING THE PORK
Kitchen string
MAKE THE STUFFING
Heat the butter and 2 Tbsp olive oil in a large frying pan over medium heat.
Add half of the minced garlic and the diced onion.
Cook stirring for 3 minutes, then turn the heat off.
Add breadcrumbs, thyme, oregano, mixed nuts and blackcurrants, or cranberries and mix well.
Set aside to cool down. Add salt and pepper to taste.
Stir to combine.
Set stuffing aside.
‍PREPARE THE PORK
Remove the string from the pork and unroll it. Score the skin at 2cm intervals with a sharp knife.
Place pork skin side down. Make slits on the pork meat.
Top with the remaining minced garlic, salt and pepper, orange zest and smoked paprika.
Leave to rest for 30 minutes.
ROLLING THE PORK
Preheat oven to 220°C fan bake.
Spoon the stuffing onto the pork flesh pressing down firmly and evenly.
Sprinkle mozzarella cheese over the stuffing.
Press it down. Now re-roll the pork shoulder using a kitchen string at 2cm intervals.
Pat skin dry with a paper towel. Rub 1 Tbsp of salt into the pork skin.
ROASTING THE PORK
Place pork into a large roasting pan. Add the white wine and orange juice. Roast for 30 to 40 minutes until golden brown all over.
Reduce the heat to 160°C. Add 1 cup of milk to the roasting pan. This will help cook the meat and will make curds that can be used for gravy.
Cover the rolled pork with foil and roast for 1 hour 50 minutes or until cooked through.
In the last 15 minutes of cooking, remove the foil to get a nice crisp skin.
Transfer pork shoulder to a plate and set aside to rest for at least 10 minutes.
TO SERVE
Carve pork into slices across the grain and serve with your choice of side dishes.
‍CHEF'S TIP
Test if pork is cooked by inserting a fine skewer in the thickest part of the roast.
The meat juices should run clear.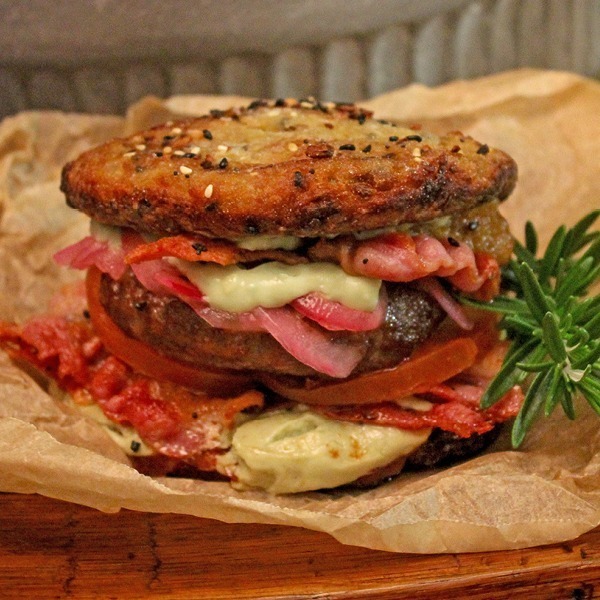 SERVES: 6
Difficulty: easy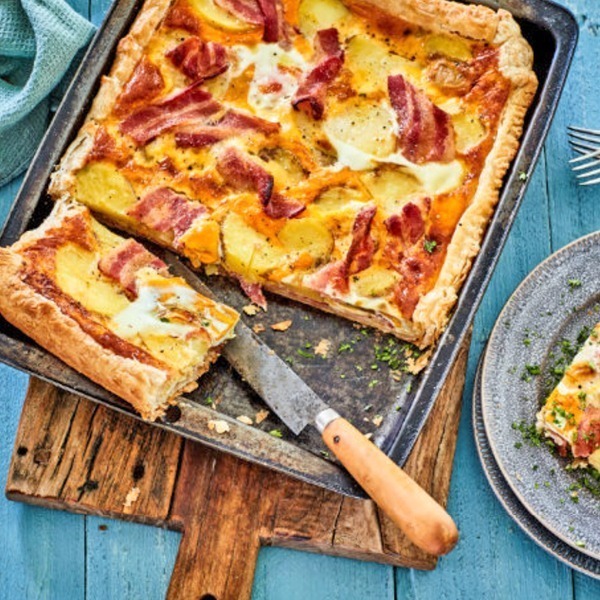 SERVES: 4
Difficulty: easy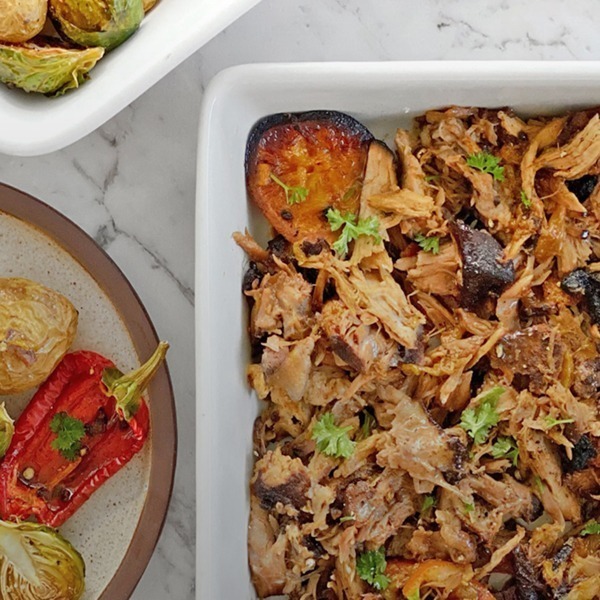 SERVES: 4-8
Difficulty: easy