Seared Beef with Thai Red Curry Sauce
Preparation Time:

10 mins

Serves:

4-5

Cooking Time:

20 mins

Ready Time:

30 mins

Cooking Method:

Searing

Difficulty:

easy
700gm Rump Steak
SAUCE
3 Tbsp red curry paste
2 shallots, very finely chopped
1 garlic clove, crushed and chopped
1 tsp ground cumin
1 1/2 cups coconut cream
Zest of 1 lime
1 cup beef stock
1 tsp sesame oil
3 tsp brown sugar
2 tsp fish sauce
2 tsp lime juice
TO SERVE
White rice
Mixed vegetables
Mixed herbs
1/2 cup roasted unsalted peanuts
TO MAKE SAUCE
Mix together the curry paste, shallots, garlic and cumin with 1/4 cup of the coconut cream (this is best in a blender if you have one).
Heat a heavy based pan over a medium heat, add the curry mixture and stir for 8 minutes until fragrant.
Add the remaining coconut cream, lime zest and stock. Simmer (don't let it boil) for around 15 minutes, or until it's reduced to a pouring sauce.
TO SEAR BEEF
Meanwhile, pat the steak dry with paper towels, brush with the sesame oil and season with salt and pepper.
Heat a little oil in a heavy-based frying pan over a high heat. When the pan is very hot, add the steak and cook for 3-4 minutes until one side is browned and crunchy.
Turn over and cook for another 3-4 minutes or until cooked to your liking.
Transfer the steak to a wooden board or warmed plate, cover loosely with tinfoil and rest for 7-10 minutes before slicing thinly across the grain.
Before serving, add the sugar to the sauce, taste, then add fish sauce and lime juice until the salty and sour flavours are to your liking.
TO SERVE
Arrange the sliced steak alongside the rice and vegetables, spoon over the sauce and top with the peanuts and fresh herbs.
Alternatively this can be served on top of rice in warmed bowls.
Recipe supplied by Beef + Lamb New Zealand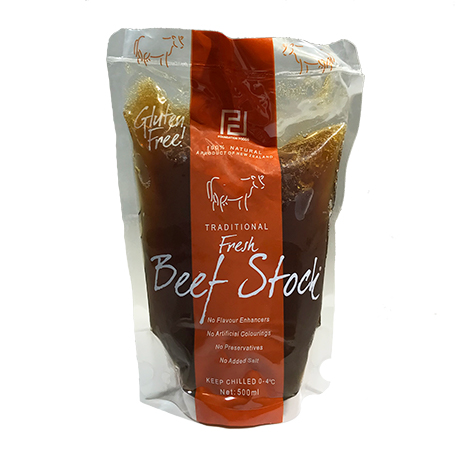 PRODUCT SPECIFICATIONS: 500 grams This product is sold frozen or fresh.
SERVES: 4-6
Difficulty: easy
SERVES: 4
Difficulty: easy
SERVES: 2-3
Difficulty: easy