Saddle of Lamb with Olive Tapenade and Spinach Stuffing
Preparation Time:

10 mins

Serves:

4

Cooking Time:

25 mins

Ready Time:

35 mins

Difficulty:

Easy
This recipe is adapted and was given to us by Mikey Hannah, executive chef at Mangapapa Lodge in Hawkes Bay.
Ingredients:
1 x Lamb Saddle (Special Order from Gourmet Direct)
1 bag young fresh Spinach
200gms Kalamata Olives from Telegraph Hill
Capers to taste
Anchovies to taste
2 cloves fresh Garlic
Olive Oil to blend
Method:
Bone out the lamb by removing the 2 fillets first. Set them aside. Carefully remove the spinal bones without making any holes. Remove all the fat and excess meat from the belly flaps and beat a rolling pin or meat mallet to make it as thin as possible without piercing it.
Gently sear the 2 Lamb fillets and put aside to cool.
Pick and wash 1 bag of spinach and wilt in a pan with finely chopped garlic. Place in a cloth to cool and then squeeze out all excess water.
Make the olive tapenade to your own taste either in a mortar & pestle or blender with kalamata olives, capers, anchovy, garlic, olive oil. If you don't like Olives, you could use semi dried tomatoes or mushrooms here instead. If you use mushrooms be sure to render them down in a medium hot pan first to remove all moisture and intensify the flavour.
Place a layer of spinach in-between the 2 loins, smear on the tapenade followed by the 2 fillets end to end. (top and tail them)
Season with salt and pepper and roll up with the two flaps. Carefully tie with string.
You should now have a nice, even lamb log in front of you.
Salt the outside and place in a warm pan and brown evenly on all sides, transfer to the oven and cook at 200 degrees C for approx 12mins. Leave to rest for 10mins, remove string and slice.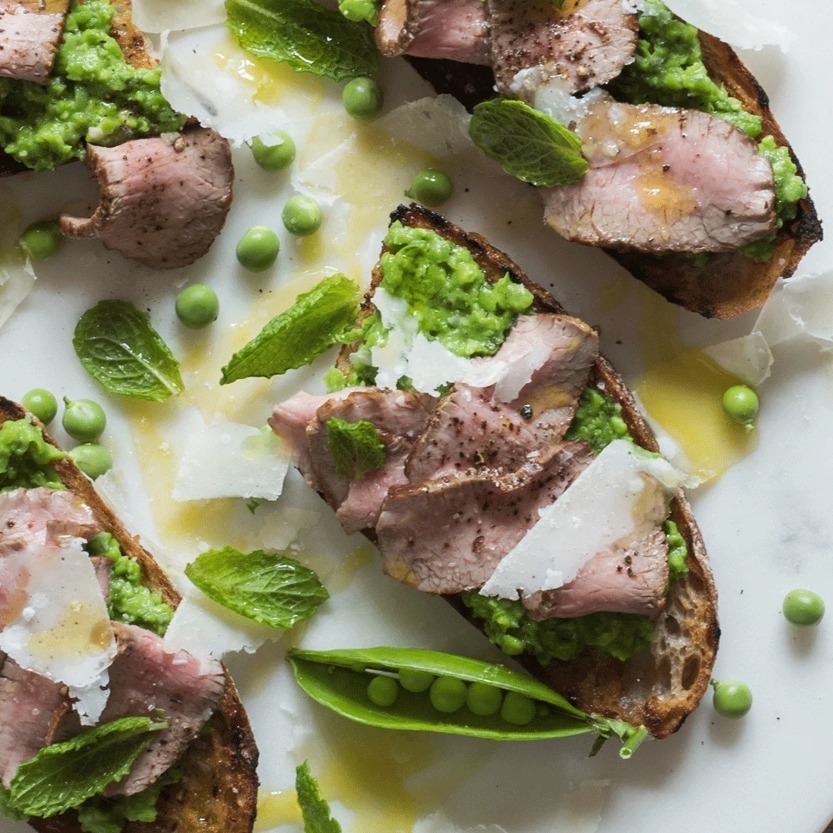 SERVES: 8
Difficulty: easy
SERVES: 6
Difficulty: easy
SERVES: 4
Difficulty: easy