Ruth Prettys Tamarillo Almond Tarts
Preparation Time:

25 mins

Serves:

12

Cooking Time:

25 mins

Ready Time:

50 mins

Difficulty:

Easy
Ruth Pretty's Tamarillo Almond Tarts
(makes 12 tarts)
These tarts work well with other fresh fruit such as pears, apricots, plums or peaches. They can be frozen, unglazed and unbaked, and then glazed and baked from frozen. Allow 2 to 3 minutes extra cooking time but don't increase the temperature.
INGREDIENTS
flour
650g puff pastry
250g cream cheese (cubed)
1 egg yolk
50g (4 tbsp) brown sugar 40g (1/4 cup + 2 tbsp) ground almonds (lightly toasted)
6 Poached Tamarillos (cut in half lengthwise)
1 egg (separated)
25g (1/4 cup + 1 tbsp) sliced almonds
40g (4 tbsp) sugar
METHOD
• Dust bench with flour and roll pastry to a 2-3mm thickness.
• To make tart bases: using a straight-edged cookie cutter or a saucer cut twelve 9.5cm rounds and lay out onto greased baking trays.
• To make tart tops: cut twelve 12cm rounds.
• To make filling: Place cream cheese in a bowl and beat till smooth. Add egg yolk, brown sugar and ground almonds and beat till combined.
• Place a spoonful of filling into centre of each pastry base, dividing filling evenly among the twelve but leaving a rim around the edge of each uncovered.
• Place a poached tamarillo half on top of filling.
• Lightly beat egg white and brush outside rim of each pastry base with egg white. Place tops on each tart and crimp edges together. Completely seal using fork prongs.
• Place tarts in refrigerator to rest for 20-30 minutes. Preheat oven to 200ºC.
• Lightly beat remaining egg yolk with 1 tbsp water. Brush tops of tarts with egg yolk mixture.
• Sprinkle generously with sliced almonds and sugar.
• Bake in preheated oven for 12-15 minutes or till golden brown and crisp.
• If you wish serve with whipped cream.
SERVES: 2-3
Difficulty: easy
SERVES: 6-8
Difficulty: easy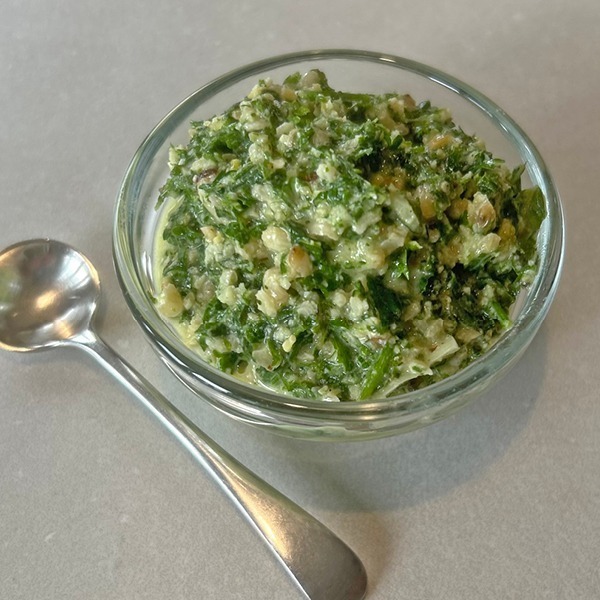 SERVES: 4
Difficulty: easy