Rose Veal with garlic potatoes and red wine jus
Preparation Time:

70 mins

Serves:

4

Cooking Time:

40 mins

Ready Time:

110 mins

Difficulty:

Easy
Ingredients:
1 Rose Veal Eye of Round from Gourmet Direct
2 tablespoon fresh rosemary
4 cloves garlic
2 tablespoon Garlic infused Village Press Olive Oil
1 tsp salt
1 tsp pepper
Salt as required
1 cup red wine
Mandy's Horseradish on the side
Place the Eye of Round on a cutting board, Use a sharp knife to remove the silver skin from the roast.
Remove the rosemary from the stems and chop the leaves and the garlic together until they are fine. Add the remaining ingredients and make into a paste. Spread the rub over both sides of the Veal and leave to marinate for 1 hour at room temperature or up to 24 hours refrigerated.
Preheat your oven to 175 fan bake. I always cook my roasts from room temperature.  You would need to increase the cooking time if you cook directly from the fridge.
Season the roast with a bit more salt and place in the oven. Roast for 30 minutes or until the roast has reached an internal temperature of 60°C. This will give you a medium rare roast as you will see from the pictures. Let the meat rest for 10 minutes while you finish the rest of the dinner.
Deglaze your roasting pan with the red wine and reduce by two thirds over high heat. Add a generous knob of butter and season with salt and pepper to finish.  Drizzle over plated Veal to serve.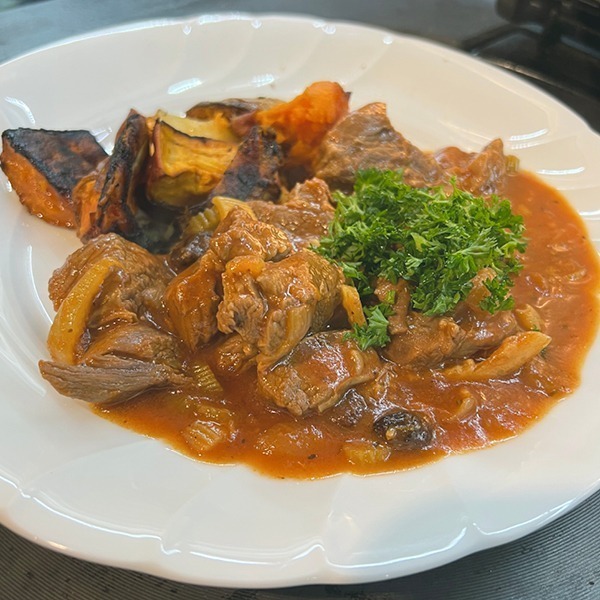 SERVES: 6
Difficulty: easy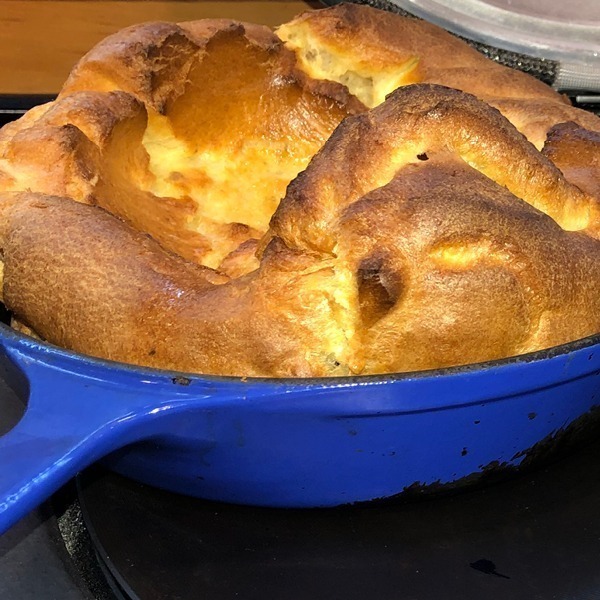 SERVES: 2-4
Difficulty: easy