Rose Veal Ragoût with Tomato Buttered Noodles
Preparation Time:

15 mins

Serves:

6

Cooking Time:

260 mins

Ready Time:

275 mins

Cooking Method:

Braising

Difficulty:

easy
100gm unsalted butter
1 onion, finely chopped
1 carrot, finely chopped
1 stick celery, finely chopped
¼ cup finely chopped flat-leafed parsley
4 tsp caraway seeds
1kg Gourmet Direct Rose Veal Boneless Shoulder
Salt and freshly ground black pepper
2 Tbsp flour
300ml Beef Stock
300gm mushrooms, sliced
1 Tbsp tomato paste
¼ tsp salt
¼ tsp caster sugar
400gm Pappardelle or ribbon noodles
Preheat the oven to 220°C.
Place the shoulder in a large roasting pan and season well with salt and pepper.
Sprinkle with the Cajun spice mix (both sides!) and pour over the lemon juice and wine. Drizzle with the olive oil and roast for 20 minutes, or until the Rose Veal is browned.
Add 125ml beef stock to the roasting pan and cover with foil.
Reduce the heat to 160° and slow roast the shoulder for another 1 ½ hours.
Arrange the potato and lemon quarters around the shoulder and return to the oven for another 2 hours, turning the potatoes at least once during this time and basting the shoulder with the pan juices. The Rose Veal Shoulder should now be super tender.
Remove the shoulder from the pan and set aside to rest before slicing.
Increase the oven to 220°C, and return the potatoes to the oven just until they are golden.
Serve the Rose Veal shoulder and potatoes accompanied by a green bean, tomato and onion ratatouille with pan juices spooned liberally over the top.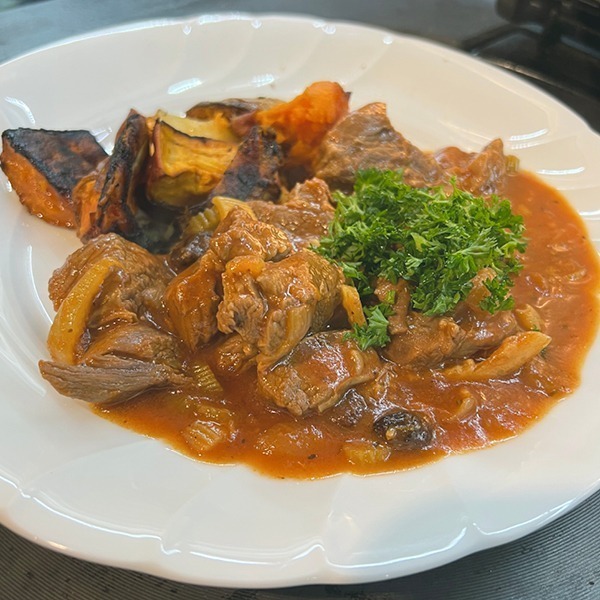 SERVES: 6
Difficulty: easy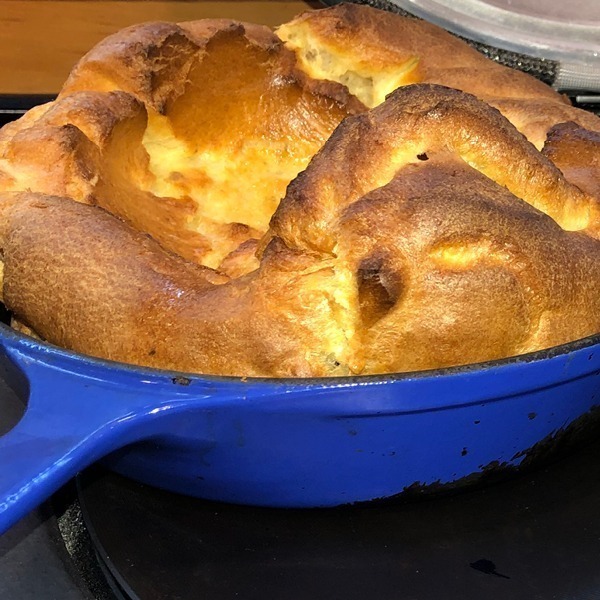 SERVES: 2-4
Difficulty: easy