Roasted Lamb Neck Fillets with Winter Vegetable Medley.
Preparation Time:

15 mins

Serves:

4

Cooking Time:

60 mins

Ready Time:

75 mins

Difficulty:

Easy
4 x Lamb Neck Fillets (1 packet of Gourmet Direct Lamb Neck Fillets)
2 Tbsp flour
Sea salt and black pepper
1 Tbsp Olive Oil and 2 Tsp butter or Olivio
2 large Shallots peeled and diced finely
2 Garlic Cloves peeled and diced finely
1 medium Carrot peeled and diced finely
1 stick celery trimmed and diced (strings removed)
1 cup Beef Stock (can be made by diluting Meat Glaze)
1 cup Merlot (or another well balanced fruit-forward red wine)
Fresh garden herbs and 1 fresh Bay Leaf
Preheat oven to 160°C
Bring the Lamb to room temperature and dry with a handy towel. Toss the lamb in flour and salt and pepper.
Heat the oil and butter to medium hot and brown the Lamb on all sides to golden. Remove and set aside in a deep oven dish just wide enough to accommodate the meat. Keep warm.
Sweat off the vegetables in the meat juices until soft and the onions are translucent. Pour over the lamb.
Deglaze the lamb pan with beef stock and red wine and allow to boil and reduce the liquid by a third.
Pour the liquid over the Lamb and add the fresh garden herbs.
Cover the dish and bake in a slow oven (160°C) for 40 minutes to an hour to render the meat very tender and easy to penetrate with a fork. The juices can be further reduced if you wish at this stage but not essential as the broth is very tasty.
Slice 8 cherry tomatoes in half and sprinkle over the top of the meat, recover and allow to rest and the tomatoes will warm through for approximately 15 minutes.
Serve with a winter garlic mash, couscous or Risoni pasta.
Serves 4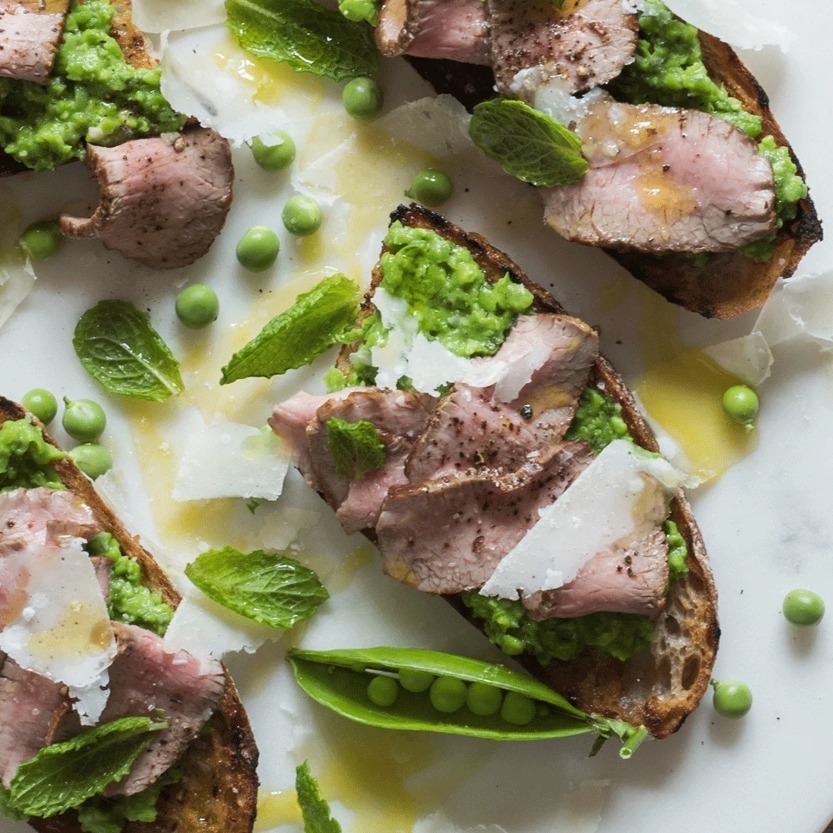 SERVES: 8
Difficulty: easy
SERVES: 6
Difficulty: easy
SERVES: 4
Difficulty: easy