Roasted Beef Fillet & Goat Blue Cheese Soufflé
Preparation Time:

15 mins

Serves:

6

Cooking Time:

20 mins

Ready Time:

35 mins

Difficulty:

Easy
Ingredients:
4 x 200gm Beef Eye Fillet steaks
250ml Rose Veal glaze
175ml milk
100ml red wine
30gm Kaimai Havarti cheese
30gm butter + extra for soufflé moulds
30gm fl our
50gm O.T.M Cow & Goat Blue cheese
2 eggs separated
1 roasted garlic bulb
-squeeze out cloves from skin & dice
1 tbsp thyme leaves
1/2 tsp freshly grated nutmeg
fine semolina flour
olive oil
sea salt
metal or ceramic soufflé moulds (150-200ml)
Soufflé:
Coat moulds evenly with butter, then a dusting of fi ne semolina flour.
Discard any excess. Freeze.
Make a roux with flour and melted butter in a saucepan, and whisk to combine. Cook out gently for 2 mins on a moderate heat, add milk, and stir continuously until thick and smooth. Reduce heat. Cover with baking paper to protect it from forming a skin and leave to cook out for approx 20 mins.
Remove mixture from heat. Add thyme, nutmeg and garlic, and then fold in egg yolk and both cheeses.
Whisk egg whites until they form firm peaks and fold gently into the mixture.
Fill the moulds ¾ full and place in a deep roasting tray of hot water, no deeper than 2/3 up the side of the moulds. Bake for 10-15mins at 200°C. Cool slightly before carefully tipping out onto the baking tray.
Red wine Glaze:
Reduce red wine until almost gone. Add veal glaze, reduce to a syrup consistency, skim, and keep warm.
Beef fillets:
Season well and cook to your liking! I recommend grilling on the bbq or searing in a hot pan with a little
grape seed oil. Seal and colour the steaks well, add a knob of butter and place the pan in the oven for a 2-3 mins to achieve the desired cook. Rest in a warm place.
To serve:
Reheat the soufflés in oven at 200°C for 8-10 mins until they almost double in size. Finish cooking your
steaks to time with the soufflés. Plate the fillet and soufflé (pick up soufflés gently with a fish slice) and drizzle over the red wine glaze. Serve immediately with your favourite vegetable garnish. I suggest baked beetroot tossed with olive oil and sea salt, and arranged with a little extra of the blue cheese.
SERVES: 2-3
Difficulty: easy
SERVES: 6-8
Difficulty: easy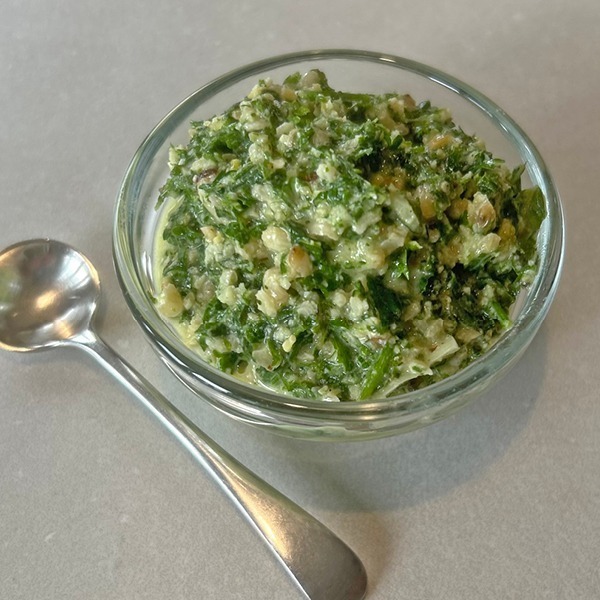 SERVES: 4
Difficulty: easy