Roast Pork Scotch Fillet with Caramelised Red Onions and Romesco Sauce
Preparation Time:

10 mins

Serves:

6

Cooking Time:

60 mins

Ready Time:

70 mins

Difficulty:

Easy
Ingredients
Olive Oil
1 x 1.2kg Gourmet Direct Pork Scotch Fillet
6 medium red onions, peeled and sliced
Salt
Romesco Sauce
2 large tomatoes
2 small red hot chillies, pricked
2 large red peppers
25g blanched almonds
25g hazelnuts
75mls extra virgin olive oil
1 small slice day-old white toast bread
2 large cloves garlic, crushed
Salt
2tsp red wine vinegar
Prepare the vegetables for the sauce before cooking the meat. Place the tomatoes and chillies on an oven tray and grill under a high heat. Remove the chillies when they are charred but grill the tomatoes on both sides until the skins split and blacken. Roughly chop the chillies discarding seeds. Skin the tomatoes and chop discarding of seeds and cores. Grill the peppers until charred, cool, remove skin, core and seeds and chop. This can all be done several hours ahead.
To begin the meat, heat a tablespoon of oil in a smallish shallow ovenproof roasting dish over and element set on medium. Place the pork in the dish and brown lightly all over, then place in an oven preheated to 170°C and cook for about 1hr 10minutes or until internal temperature reaches 71°. Turn and baste the meat every 15 minutes during cooking. Add the onions after 45 minutes and turn them occasionally during cooking. Transfer the meat to a board, sprinkle generously with salt on both sides and let rest loosely covered with foil for 15 minutes before slicing. Whack up the heat to 250°C and continue cooking the onions until tender and well coloured.
While the meat is cooking finish off the sauce, toast the nuts in a hot oven until lightly golden, about 7 minutes for the almonds and 10 minutes for the hazelnuts. Put the hazelnuts in an old cloth, form it into a bundle and rub off the skins. Heat 11/2 tablespoons of oil in small fry pan over medium heat, fry the bread until golden, then wipe out the pan and add the rest of the oil and garlic. Cook gently until a pale golden colour.
Remove the crusts from the bread and break into pieces. Place the nuts and bread into a food processor and tip in the garlic and all the oil. Process to a paste, then add the peppers, chillies, tomatoes, salt to taste and the vinegar, process until well blended. (If not for immediate use, cover and chill – use within 24hours) When the meat has rested, thinly slice it and arrange on a plate with the onions. Spoon over some of the sauce and serve the rest separately.
Serve with whipped potatoes and fennel salad.
Recipe by Julie Buiso for Cuisine 2001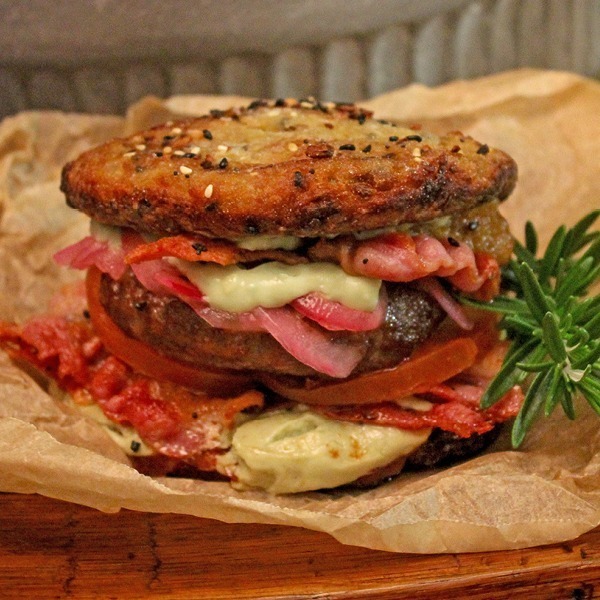 SERVES: 6
Difficulty: easy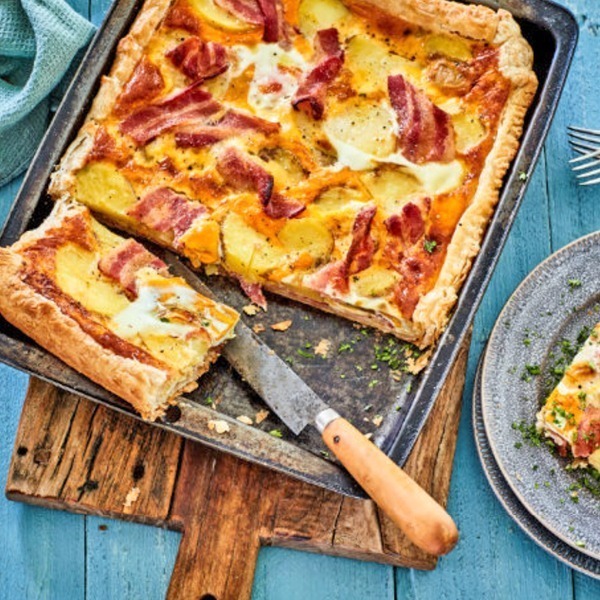 SERVES: 4
Difficulty: easy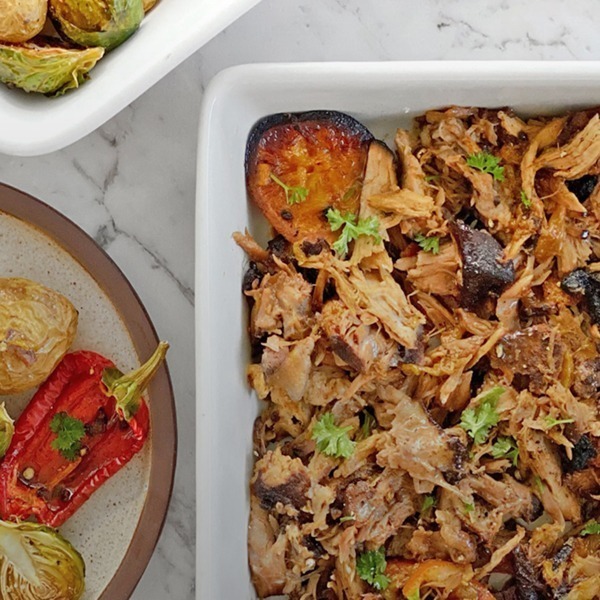 SERVES: 4-8
Difficulty: easy