Roast Pheasant with Wild Mushrooms and Roasted Vegetables Recipe
Preparation Time:

10 mins

Serves:

2

Cooking Time:

45 mins

Ready Time:

55 mins

Difficulty:

Easy
1 Pheasant
1 tsp Olive Oil
2 cloves Garlic, peeled and minced
1 Tbsp chopped Italian Parsley
1/2 tsp Salt
Freshly Ground Pepper
1 Head Roasted Garlic
300g Field Mushrooms, finely chopped
4 Medium Carrots, Peeled, halved crosswise, and quartered lengthwise
4 Small Baking Potatoes, peeled and cut into 6 pieces
6 Small Onions, peeled and quartered Method:Preheat the oven to 220˚C.Heat a little of the Olive Oil in a pan. Add the Garlic and cook for about 15 seconds. Add the Mushrooms and cook, stirring frequently, until the Mushrooms have given off their liquid and most of the liquid has evaporated. Stir in the Parsley, Salt and Pepper.Carefully loosen the skin over the breast of the Pheasant. Slip some of the Mushroom mixture under the skin of the Bird. Place the head of roasted Garlic into the cavity of the bird. Rub the remaining Olive Oil over the skin of the Pheasant. Season with Salt and Pepper. Tie the legs together. Place in a large roasting pan and surround with the Carrots, Potatoes, and Onions.Roast for 15 minutes, stopping to run a spatula under the Pheasant to prevent sticking. Lower the oven temperature to 180˚C. Roast until the juices run slightly pink when pricked with a fork in the thickest part of the leg, approximately another 30 minutes.
 Remove from oven once cooked and let stand 10 minutes. Remove the string. Season the Vegetables with Salt and Pepper. Cut the Pheasant in half or thirds and serve with the Roasted Vegetables.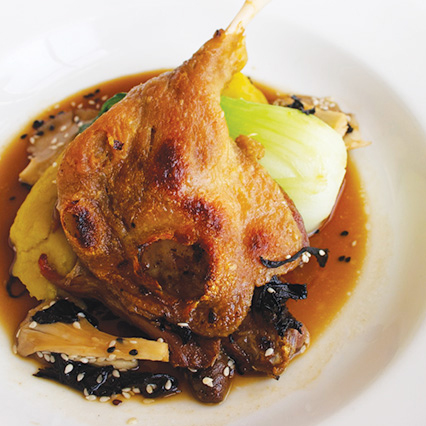 Pheasants are the food of Kings.  Some of us Peasants get a wee bit nervous when we go to cook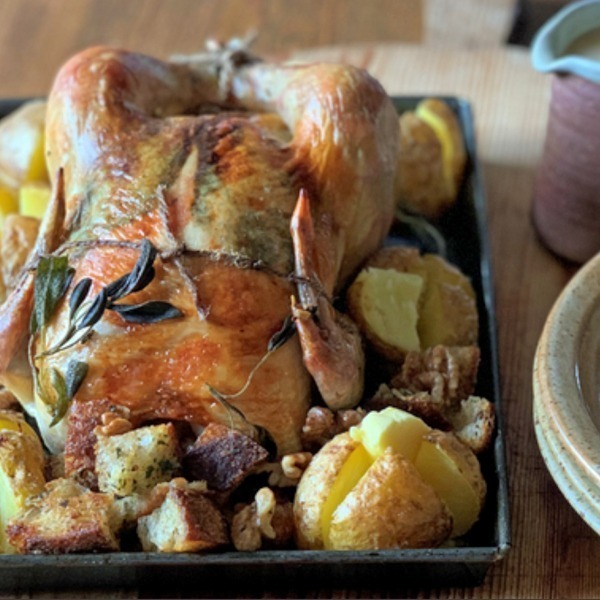 SERVES: 6
Difficulty: easy
SERVES: 4-5
Difficulty: easy
SERVES: 4-6
Difficulty: easy