Roast Chicken with Couscous stuffing
Preparation Time:

15 mins

Serves:

4-6

Cooking Time:

90 mins

Ready Time:

105 mins

Cooking Method:

Roasting

Difficulty:

easy
1 whole chicken
1/2 cup couscous
1 tsp Moroccan Paste
Man Grind
3 tbsp butter
Harissa paste
Zest of half a lemon
1 kg chopped root veges (potatoes, kumara, carrots etc)
1 tbsp olive oil
Preheat oven to 180c fan bake.
Place couscous, parsley, Moroccan Paste and a generous pinch or grind of Man Grind in a bowl.
Add 1/2 cup of boiling water and stir with a fork to combine.
Cover and set aside for 5 minutes.
Fluff couscous with a fork. At this point you could add some raisins or chopped dried apricots or some nuts if you like.
Stuff couscous into the cavity of the chicken.(Chicken should be room temperature).
HARISSA BUTTER
In a bowl soften the butter slightly. Add 1 tbsp Harissa paste and lemon zest.
Rub 2 tbsp of the harissa butter all over the chicken. Push some butter between the skin and the breast.
Tie the legs together with butcher's string to hold the stuffing in place. Put in the oven for 30 minutes.
ROAST VEGETABLES
While the chicken starts to cook, par boil the roast vegetables for 10 minutes until just starting to soften around the edges.
Drain well and toss through the remaining harissa butter and olive oil, season with Man Grind.
After half an hour add the roast vegetables around the chicken.
Place back in the oven for 1 hour or until chicken is cooked.
Recipe supplied by Jessica, Pepper and Me.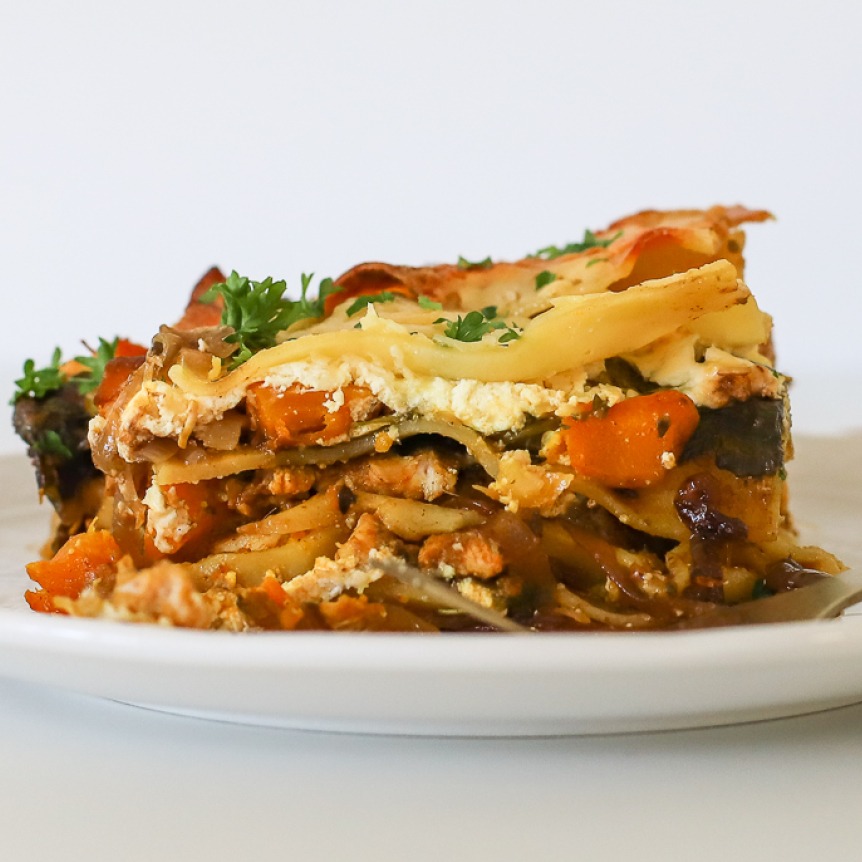 SERVES: 6
Difficulty: easy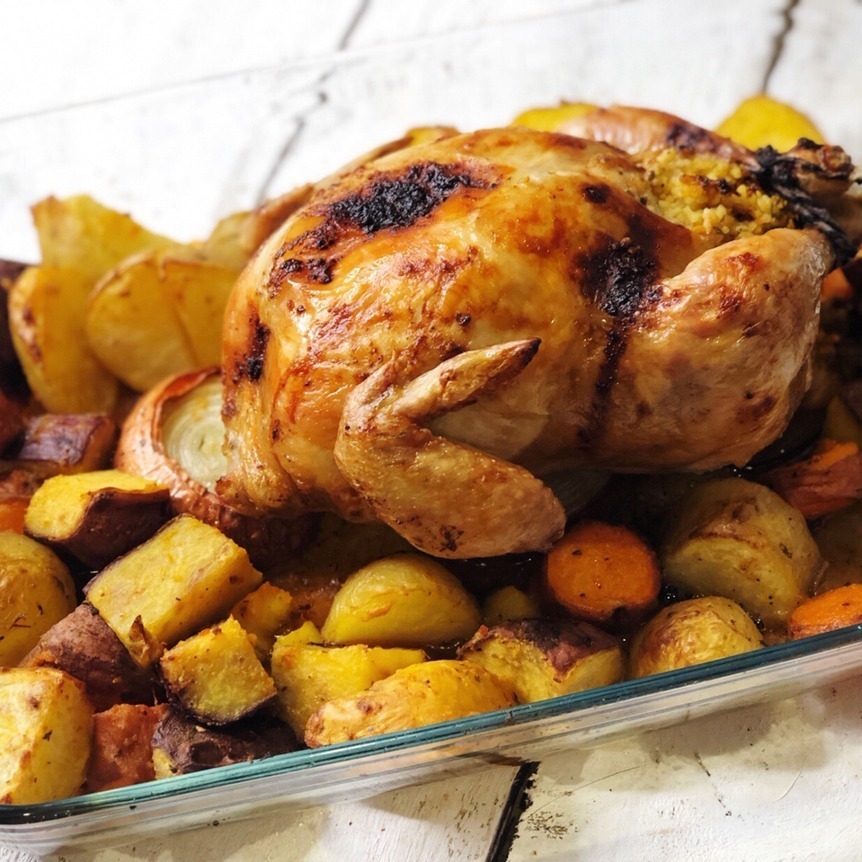 SERVES: 4-6
Difficulty: easy
SERVES: 4
Difficulty: easy