Pressed Rose Veal Shoulder with Seasonal Vegetables
Preparation Time:

15 mins

Serves:

4-6

Cooking Time:

150 mins

Cooking Method:

Slow Cook

Difficulty:

easy
DAY ONE
2 kg Rose Veal Shoulder (thick end)
1 onion, roughly chopped
2 stalks celery, roughly chopped
1 head of garlic, roughly chopped
2 carrots, roughly chopped
1 bunch of thyme
2 bay leaves
500ml Rose Veal glaze or Chicken stock
Salt
Baking Paper
DAY TWO
Olive oil
Butter
Thyme
Leftover jus
Seasonal vegetables
DAY ONE – PREPARE
Roughly chop all vegetables and place in oven proof dish such as a Le Creuset or a tagine. Lightly salt the Rose Veal and place with the vegetables and herbs. Pour the Rose Veal glaze or chicken stock in and place lid on dish. Slow cook at 160°C until tender to touch, approx. 2hours.
When tender, take the Rose Veal out and place in a different dish. Lay baking paper on top and place another dish the same size on top of the Rose Veal. Add a weight on top – cans or heavy jars work well! Press overnight in the fridge for best results. Retain the liquid and store in the fridge.
DAY TWO – SERVE
Preheat oven to 170°C.
Portion the Rose Veal to your desired size. Heat oil in an oven proof dish such as a Le Creuset. When the oil is hot place in the Rose Veal skin side down and shallow fry it with the butter and thyme. Turn shoulder over and baste with the butter. Finish in the oven until hot through.
Serve with fresh seasonal vegetables, potato gratin and reheated Rose Veal jus.
Recipe lovingly supplied by our Gourmet Direct Cooks!
SERVES: 6-8
Difficulty: easy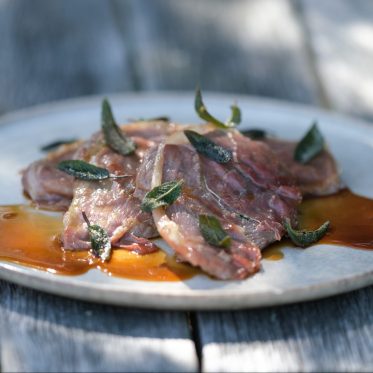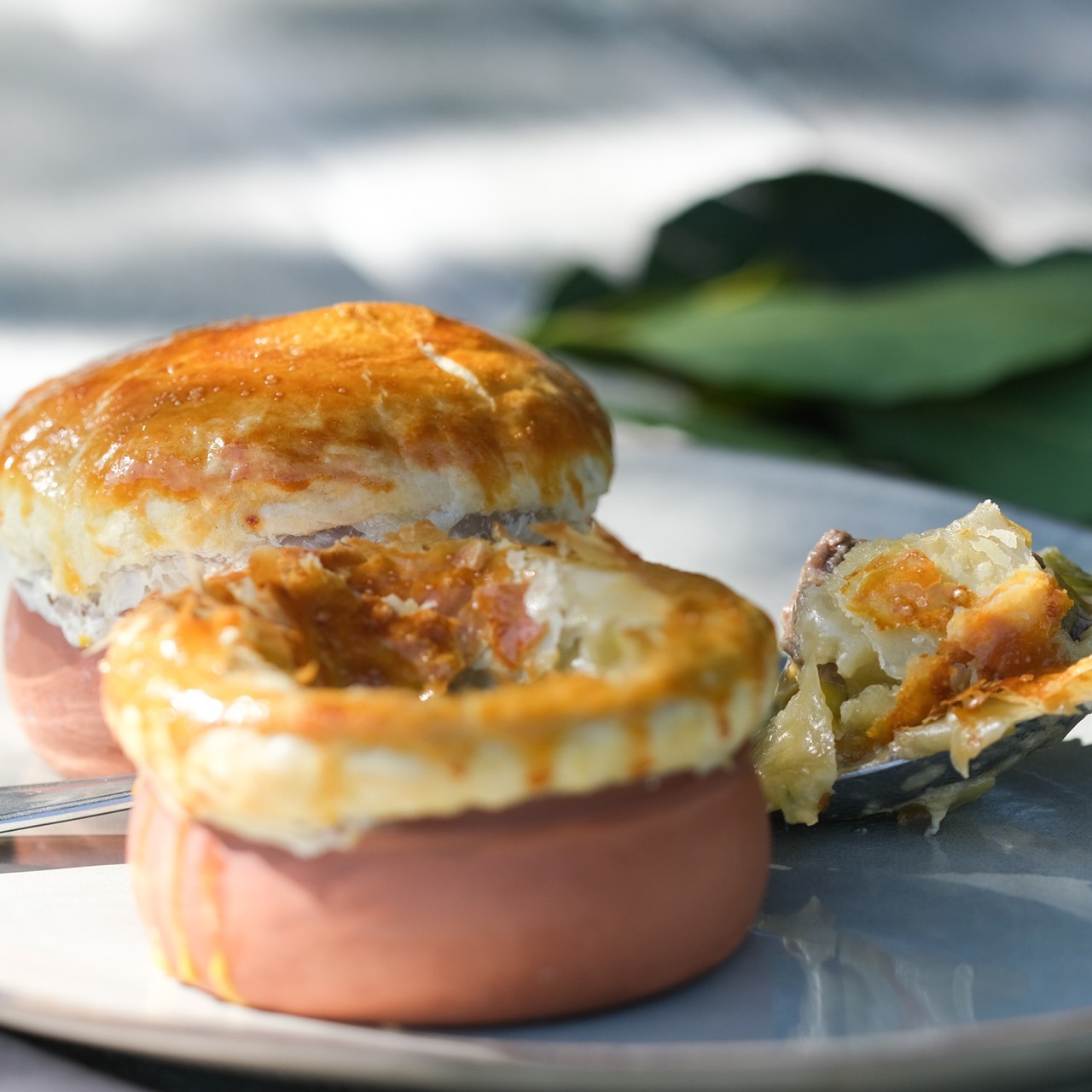 SERVES: 8-10
Difficulty: easy