Poussin with Mango & Peach Glaze
Preparation Time:

10 mins

Serves:

4

Cooking Time:

30 mins

Ready Time:

40 mins

Difficulty:

Easy
4 x Gourmet Direct Poussins
2 cloves garlic, finely chopped
1 jar Peplers Mango & Peach Chutney 200gm
¼ cup Verjuice
Salt & pepper Defrost Poussin on plate in refrigerator overnight. Mix garlic, chutney and verjuice, salt and pepper together in large bowl. Remove Poussin from packaging and pat dry. Add Poussin to mixture and leave to marinate for 2 hours in refrigerator.
Preheat oven to 220 degrees celcius, and place Poussins onto roasting tray and cover with foil. Retain left over glaze mix. Put in to roast for approx 15 minutes, and then remove foil cover and lower heat to 200. Baste with glaze, add another sprinkle of salt and twist of pepper, and cook for approx another 10 – 15 minutes, until golden and crispy and juices run clear.
Let rest, and while resting – gently boil the left over glaze to reduce to create a lovely sticky sauce. Serve Poussin over roasted potatoes and accompanied by fresh steamed winter greens.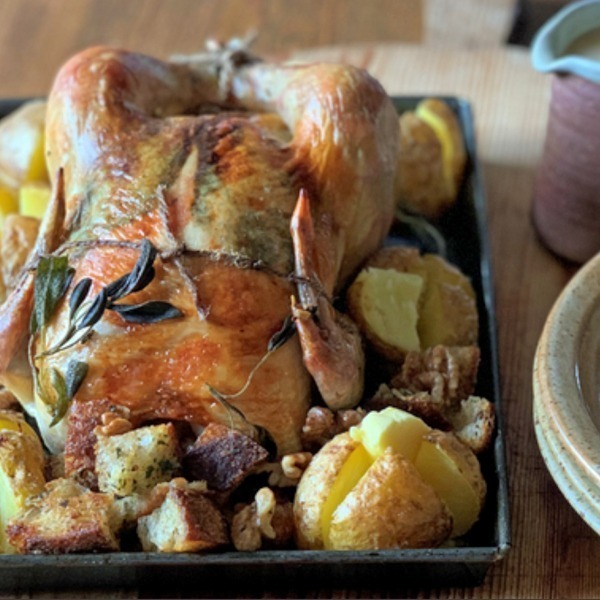 SERVES: 6
Difficulty: easy
SERVES: 4-5
Difficulty: easy
SERVES: 4-6
Difficulty: easy