Pork Rib Rack with Crackling, Apples and Vanilla Verjuice
Preparation Time:

15 mins

Serves:

6

Cooking Time:

200 mins

Ready Time:

215 mins

Difficulty:

Easy
1 x GD Pork Rib Rack defrosted to room temp and dried with a handy towel.
NZ Flaky Sea Salt
Lite cooking oil.
½ Cup of Verjuice heated over medium heat with a Vanilla Pod until well infused.  Remove Pod!
Additional ½ cup Verjuice
1 Tbsp Chicken Glaze
A handful of semi dried or two fresh Granny Smith or Braeburn Apples decored and sliced.  I would leave the skin on but it could be removed.
Method:
Preheat Fan forced oven to 220°C
Boil a full water kettle and then pour evenly over the Pork Rack which should be suspended over a sink (I put mine in a large sieve) so that the hot water drains away.  This opens up the scored crackling surface and helps to render a little surface fat out.  Pat Pork dry with Handy towel.
Rub skin surface with 2 Tbsp lite cooking oil then with 1 Tbsp Maldon Salt and a little crushed garlic if desired.
Place in heavy bottom oven dish (Le Creuset or similar) and pour ½ Cup plain verjuice and 1 tbsp chicken glaze into bottom of the pan.  Try not to wet the Pork itself.
Cook in hot oven for 30-45 minutes (oven looks quite hot and smokey by this time!) to get the crackling crispy, crunchy and just gorgeous.
Reduce heat to 180°C and cook for a further 30 – 45 minutes or until juices run clear.  Remove the Pork Rack to a warm place to rest for 15 – 20 mins.
Take the pan with the remaining juices and deglaze with the extra half cup of Verjuice infused with Vanilla.
Can add extra Chicken glaze to taste and the fresh apple which I would then cook together over low heat until the apples were tender.  Serve over Pork.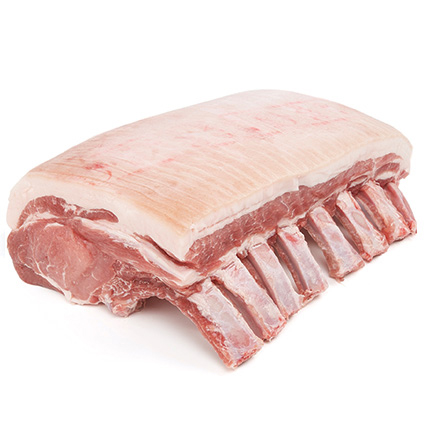 SERVES: 6-8
Difficulty: easy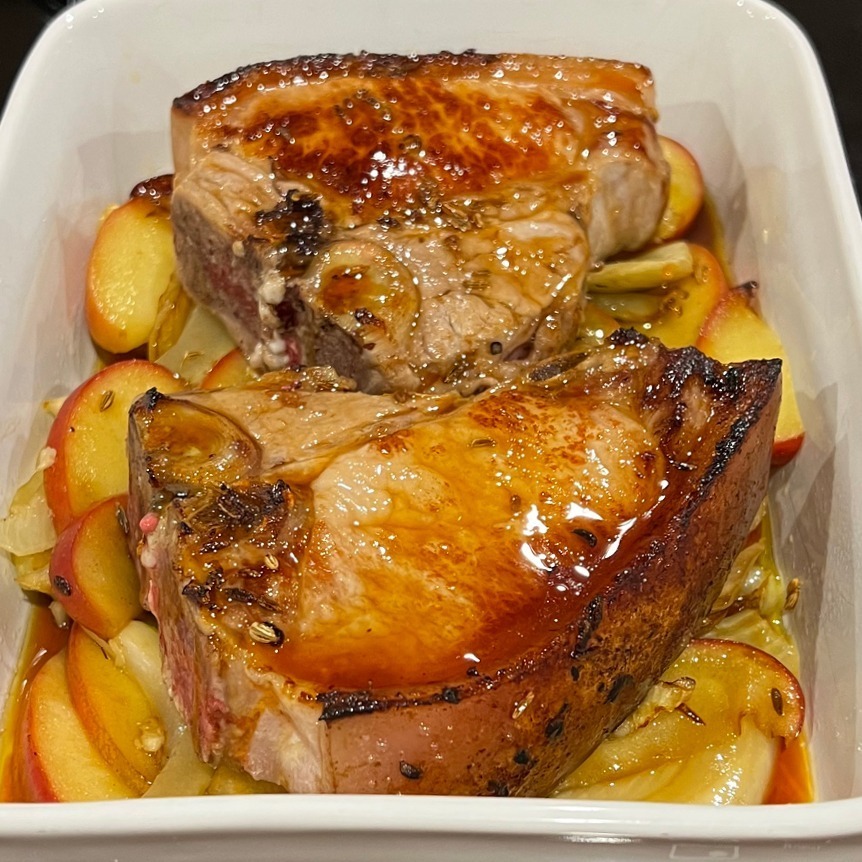 SERVES: 4
Difficulty: easy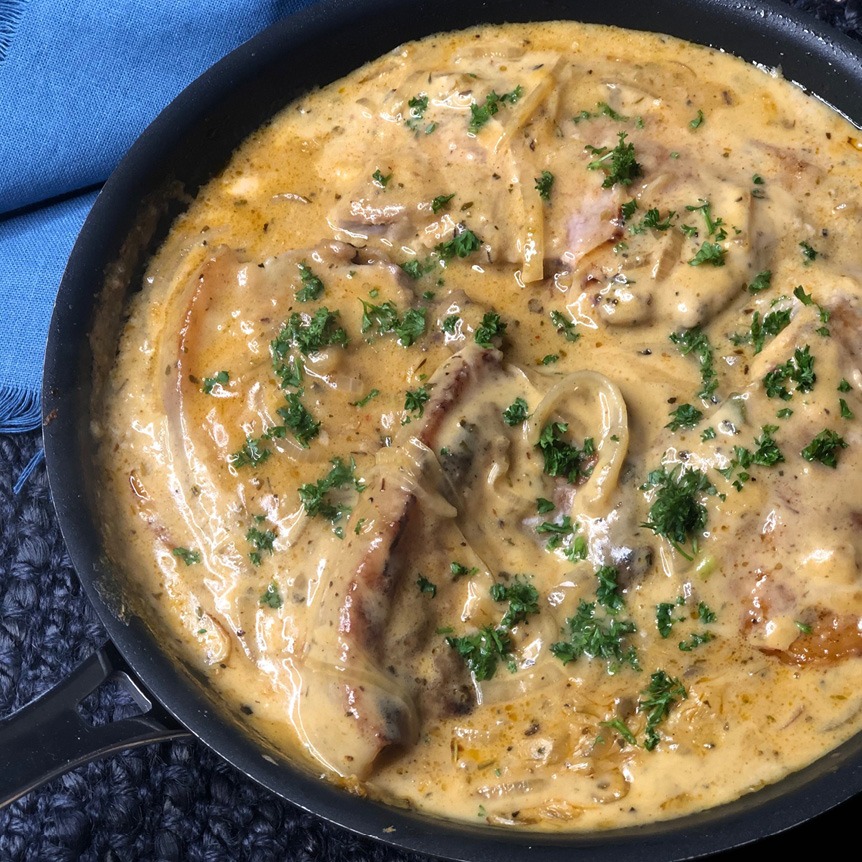 SERVES: 4
Difficulty: easy