Pork fillet with potatoes and balsamic dressing
Preparation Time:

10 mins

Serves:

4

Cooking Time:

40 mins

Ready Time:

50 mins

Cooking Method:

Roasting

Difficulty:

Easy
2 tbs olive oil
Leaves from 1 large sprig rosemary
4 garlic cloves, sliced
500g chat potatoes
1 red onion, cut into wedges
4 slices prosciutto
Rocket leaves, to serve
Balsamic dressing
2 1/2 tbs olive oil
1 1/2 tbs balsamic vinegar
1 tsp grainy mustard
Method
Preheat the oven to 190°C.
Mix 1 tablespoon of the olive oil with the rosemary leaves and sliced garlic.
Brush a little over the pork f llet.
Par-boil the potatoes for 10 minutes, then drain and lightly crush. Toss the potatoes and onion wedges with the remaining garlic and rosemary oil, then place on a large baking tray and roast in the oven for 25 minutes, turning occasionally.
Meanwhile, heat the remaining olive oil in a frypan over medium-high heat. Add the pork fi llet and cook for 2-3 minutes, turning to brown all over.
Season well with salt and pepper.
Remove the pork and add to the baking tray with the potatoes and onion, and roast for the remaining cooking time (20 minutes). For the fi nal 5 minutes, add the slices of prosciutto to the tray to crisp.
While everything is cooking, make the dressing. Place the olive oil, balsamic and mustard in a jar and season with salt and pepper. Shake well.
To serve, place some rocket onto each plate and divide the potatoes and onion among them. Slice the pork thickly, place on top and drizzle with the balsamic dressing. Place a shard of crisp prosciutto on top of each.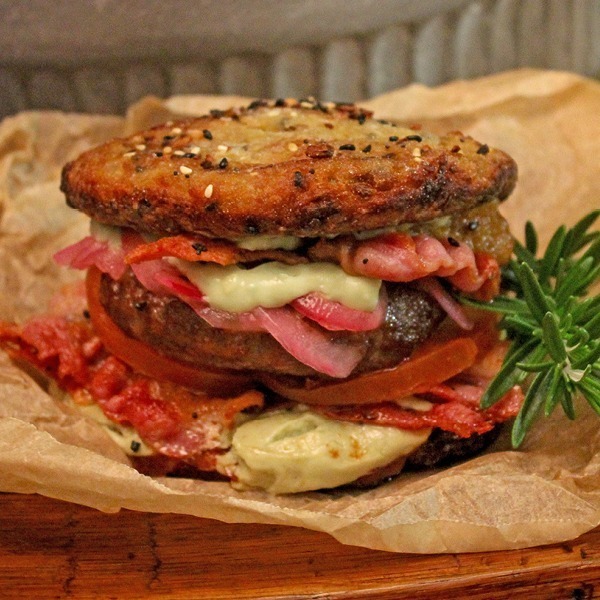 SERVES: 6
Difficulty: easy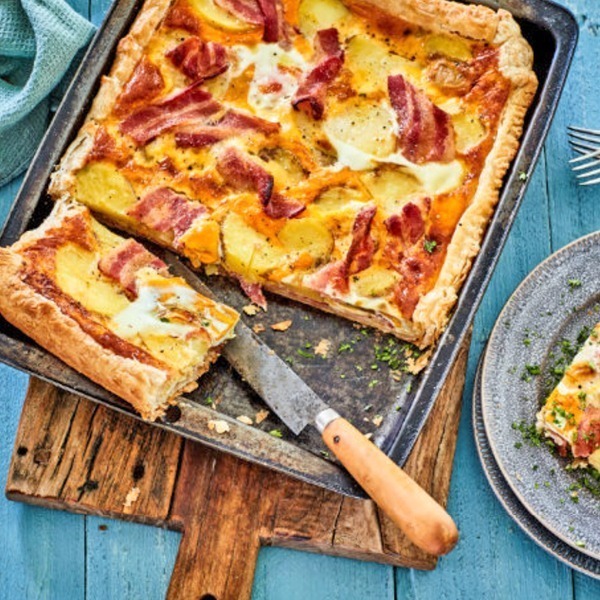 SERVES: 4
Difficulty: easy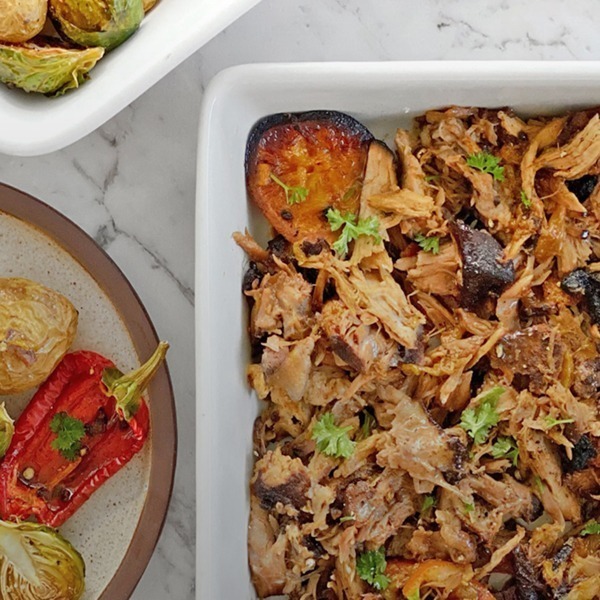 SERVES: 4-8
Difficulty: easy