Pias Slow Roasted Lamb Leg
Preparation Time:

30 mins

Serves:

6

Cooking Time:

360 mins

Ready Time:

390 mins

Difficulty:

Easy
Ingredients:
2kg Gourmet Direct Carvery Leg of Lamb
1 tsp sea salt
½ tsp freshly ground black pepper
2 sprigs rosemary, leaves only, finely chopped
3 sage leaves, finely chopped
2 tbsp Olive Oil
2 tbsp rapeseed oil or extra Olive Oil
2 x lamb shanks
1 bulb garlic, cut in half horizontally
100ml Chardonnay or other dry white wine
1 bay leaf
3 sprigs thyme
Preparation method
For the lamb, score the skin of the lamb lightly with a very sharp knife.
Mix together the salt, pepper, rosemary, sage and olive oil and rub the mixture into the lamb. Leave at room temperature to marinate for one hour.
Heat the oven to 230C/450F/Gas 8.
Heat the oil in a large, heavy duty roasting tin over a medium heat on the hob. Add the lamb shanks and cook for 7-10 minutes, or until they are lightly browned all over.
Add the garlic to the pan, cook for about three minutes, or until lightly browned and then remove the pan from the heat.
Place the lamb leg on top of the shanks and roast in the oven for 20 minutes. Sitting the meat on the shanks allows the air to circulate so the meat cooks evenly. The shanks will also provide extra flavour for the jus.
Meanwhile, boil the wine in a small saucepan for 30 seconds – this will remove the alcohol content.  Be careful not to over-boil or it will become flat and lifeless.
Remove the pan from the oven, baste the meat with the pan juices and strain off the excess fat.
Add the wine, 400ml water, bay leaf and thyme and stir to lift the caramelised juices from the bottom of the pan. This will create the jus and keep the meat moist as it cooks.
Turn the oven down to 150C/300F/Gas 2, cover the meat loosely with a piece of foil and return to the oven for five to six hours, basting with the juices every 30 minutes.
When the meat is cooked, transfer onto a serving plate and rest in a warm place for at least 20 minutes before serving.
While the meat is resting, strain the juices from the roasting pan through a fine sieve into a small saucepan and pour off the excess fat that rises to the surface. Do not attempt to remove all the fat for it carries a huge amount of flavour from the roasting and gives a lovely silky texture to the jus. Season the jus to taste with salt and freshly ground black pepper, reheat gently and pour into a warmed sauce boat.
Serve the lamb and jus on a platter at the table for your guests to help themselves. The meat will be tender enough to carve with a spoon.
Aitchbone removed for easy carving.  Product weighs approx 2 - 2.5kg.  Shank on. Rump off. Supplied by Silver Fern Farms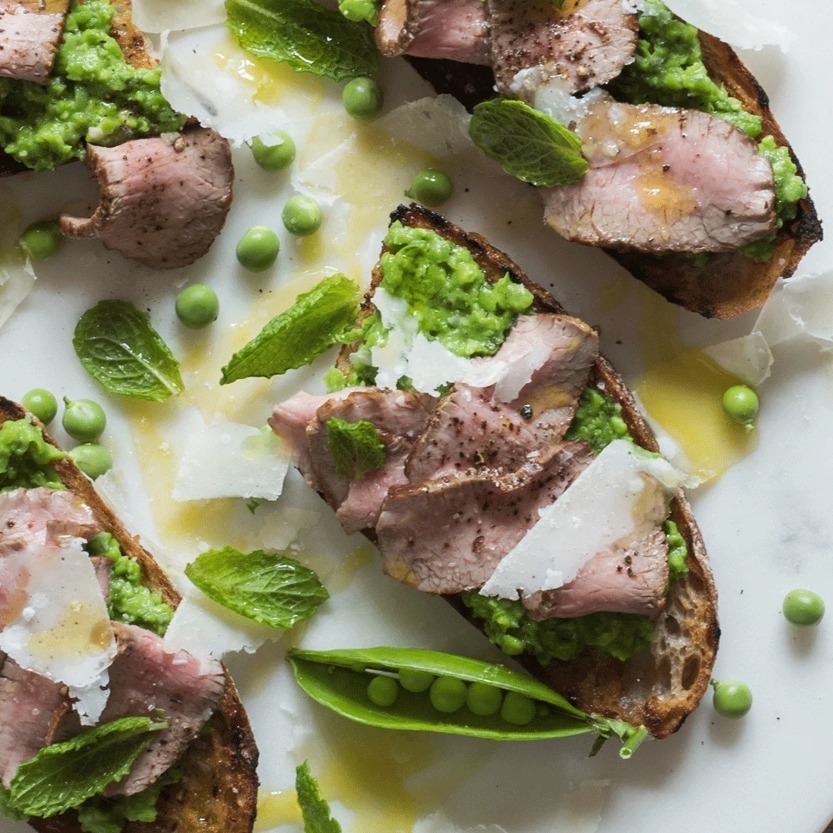 SERVES: 8
Difficulty: easy
SERVES: 6
Difficulty: easy
SERVES: 4
Difficulty: easy