Pias Lamb Rumps with Waiheke Herb Marinade
Preparation Time:

20 mins

Serves:

4

Cooking Time:

30 mins

Ready Time:

50 mins

Difficulty:

Easy
800g boneless lamb rumps
1 200g jar Waiheke Herb spread
Olive oil sea salt and freshly ground black pepper
200ml lamb glaze
1 cup green lentils
1 tin baby beetroot
200gm feta
1 head broccoli sliced into fans
10 large stalks fresh mint
Juice and zest of 1 lemon Marinate your 4 lamb rumps with ½ jar of the Waiheke Herb spread for a day in the fridge or overnight.
Cook your lentils in enough water to cover till just done ,drain and rinse in cold water to stop their cooking. Toss onto your serving platter. Drain your beetroot and set aside. To cook lamb rumps , heat pan and pour in a small dot of olive oil, sear rumps all over and then cook in oven preheated @180g for just 3 minutes then take out and set aside to rest for 10 mins covered. Put pan back onto heat and when hot toss in broccoli fans with a tiny bit of olive oil and cook till lightly coloured and add to platter. Put glaze into pan and melt and add beetroot to just warm thru and then take out of glaze and add to platter. Mix all platter ingredients lightly. Slice the lamb rumps and arrange on top of platter and crumble feta on top. Shred your mint and add with lemon zest garnish over top. Add lemon juice and another 2 Tablespoons of the Waiheke Herb spread to pan glaze and swirl and then pour over the platter and season with salt and pepper. Delicious and so easy .
Serve 4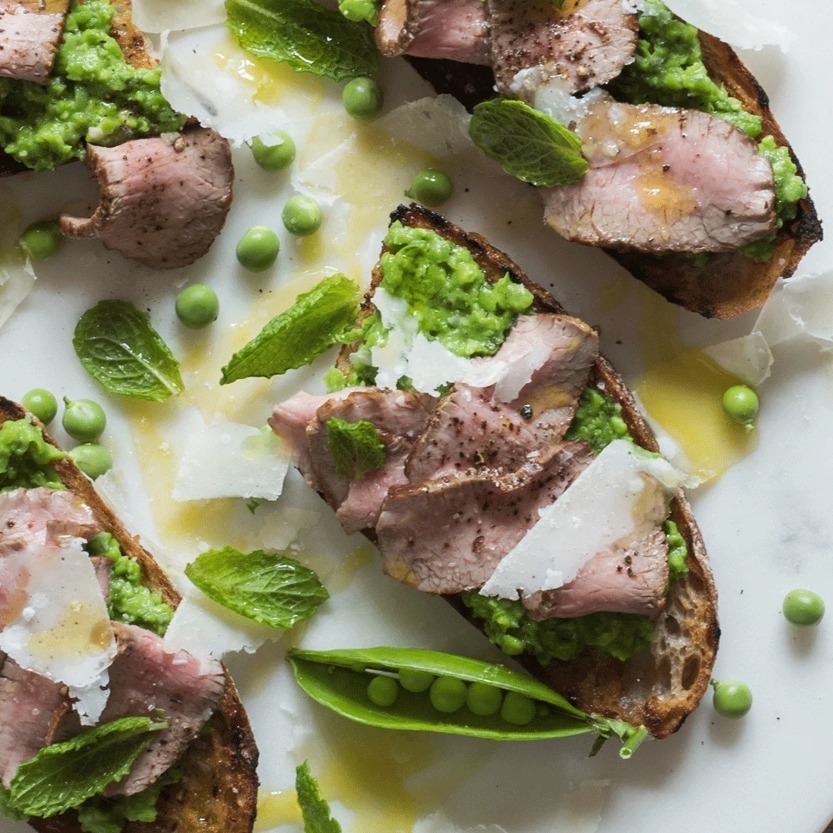 SERVES: 8
Difficulty: easy
SERVES: 6
Difficulty: easy
SERVES: 4
Difficulty: easy