Northern Spicy Chicken Salad – (Lab Muang Kai)
Preparation Time:

20 mins

Serves:

4

Cooking Time:

20 mins

Ready Time:

40 mins

Difficulty:

Easy
Shallot (thin sliced) 2 ea
Vegetable oil 3 1/2 tablespoons
Water 4 teaspoons
Fish sauce 2 tablespoons
Vietnamese mint 16 – 20 long leaves
Mint leaves 2 cups
Thai parsley 2 long leaves
Local chilli powder (Prik Laab) 2 tablespoons
How to Cook
– Put the oil into the heating pot and cook the minced chicken.
– After the chicken is well cooked, turn off the heat.
– Add fish sauce, water, local chilli powder (Prik Laab) and mix them all up.
– Add thin sliced shallot, vietnamese mint leaves, Thai parsley leaves and mint leaf. Mix them all together again.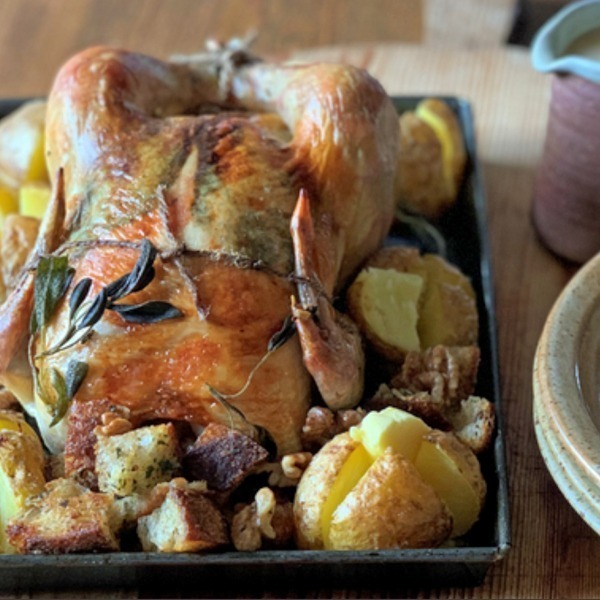 SERVES: 6
Difficulty: easy
SERVES: 4-5
Difficulty: easy
SERVES: 4-6
Difficulty: easy