Mustard & Herb Glazed Lamb Loins with crispy Prosciutto
Preparation Time:

2 mins

Serves:

4

Cooking Time:

8 mins

Ready Time:

10 mins

Difficulty:

Easy
1 pack Gourmet Direct Lamb Shortloin approx 700gm
2 – 3 tablespoons wholegrain mustard
2 cloves garlic, crushed
3 teaspppns soft brown sugar
4 tablespoons fresh mint and oregano, chopped
20 ml Village Press Olive Oil
1 pack Delbos Prosciutto
Method
Remove Lamb from packaging and allow to come up to room temperature. Mix mustard, garlic, herbs, sugar and olive oil together to form a dense paste. Add a little more olive oil if you feel it needs it.
Remove Prosciutto from packet and pull the slices apart so that you are left with the medallion.
Rub over the Lamb, and cook on barbecue hot plate for 4 minutes per side on medium heat. Allow to rest and slice on diagonal. While these are resting, briefly cook prosciutto medallions until crispy.
Serve with barbecued asparagus and red and yellow peppers, topped by the crispy prosciutto, and finish by drizzling with rocket mayo.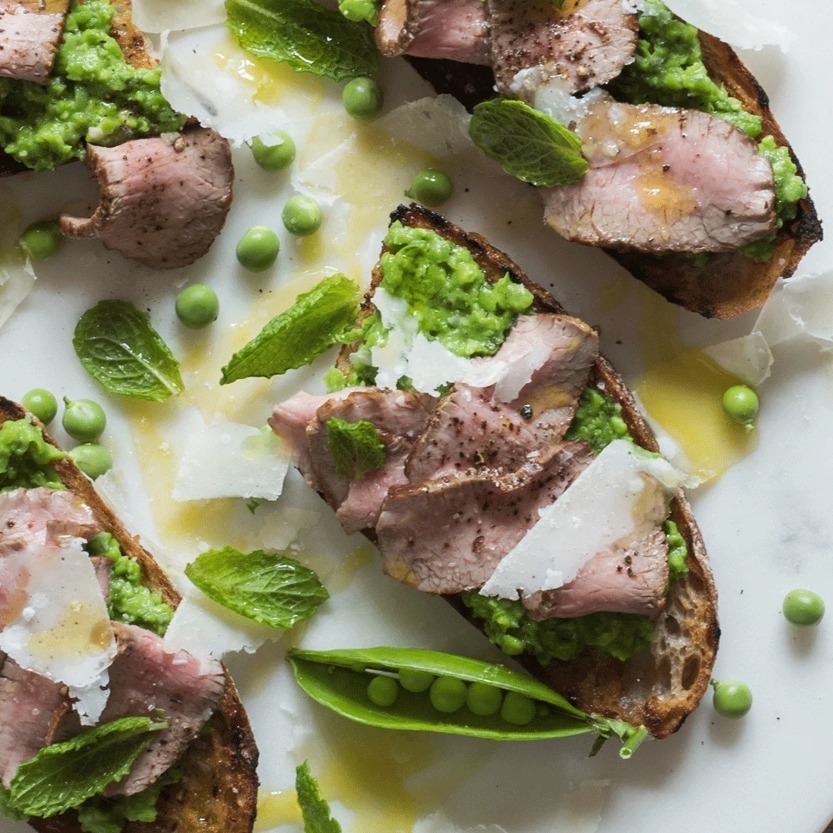 SERVES: 8
Difficulty: easy
SERVES: 6
Difficulty: easy
SERVES: 4
Difficulty: easy