Moroccan Slow Roasted Lamb with Apricots, Olives & Eggplant
Preparation Time:

15 mins

Serves:

8

Cooking Time:

90+75 mins

Ready Time:

180 mins

Cooking Method:

Roasting

Difficulty:

easy
2 kg Lamb Roast, bone in
1/3 jar Moroccan Paste
15 gm Man Grind
1 tsp Olive Oil
½ cup water
1 cup Olives
2 zucchini, cut into 3 cm pieces
1 eggplant, cut into 3cm pieces
2 onions peeled and cut into wedges
½ can of canned tomatoes
1 cup dried apricots
½ cup wine, water, or stock
1 tsp oil
Preheat oven to 160°C fan bake.
Get out a casserole dish with a lid.
Take your lamb and with your hands rub in the Moroccan paste and oil all over the lamb.
Place inside the casserole dish, add some Man Grind over Lamb.
Add ½ cup warm water to the bottom of the dish. Don't pour over the lamb or you wash the paste off.
Pop the lid on the dish and put in the oven for 90 mins.
After 1 hour, prepare your veg.
Take a frypan and heat up 1 tsp oil.
Sauté the zucchini, eggplant, and onion for a few minutes.
Not to cook all the way through, but to start off the cooking process.
Then add this eggplant mix, and the rest of the ingredients, apricots, tomato, olives, stock, around the lamb, you may need to take the lamb out and place the vegetables in the bottom of the dish, add the wine/stock/water and then place the lamb back on top.
Then place back in the oven for an 75 mins.
Take out of the oven and rest for 20 mins under foil before slicing and serving.
TO SERVE
Serve with mash or couscous.
Recipe supplied by Pepper and Me.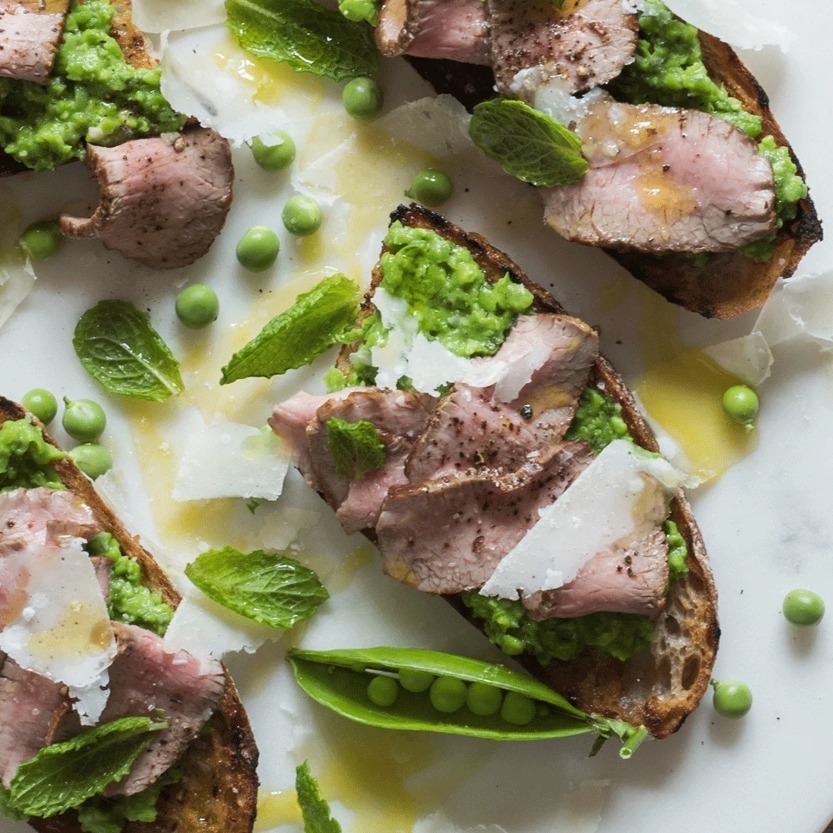 SERVES: 8
Difficulty: easy
SERVES: 6
Difficulty: easy
SERVES: 4
Difficulty: easy