Lamb Rumps with Beetroot and Mint Salad Recipe
Preparation Time:

5 mins

Serves:

4

Cooking Time:

20 mins

Ready Time:

25 mins

Difficulty:

Easy
Ingredients
1 packet Gourmet Direct Lamb Rumps
1 ½ Tbsp Gourmet Direct Meat Glaze
6 peeled Beetroot (medium)
¼ cup Balsamic Vinegar
Fresh Cracked black pepper
2 tbsp. Wholegrain Mustard
1 cup shredded Fresh Mint
150gm Salad Leaves
200gm Oil-Marinated Feta crumbled
1 tbsp. Olive Oil
Sea Salt
4 slices Sourdough Bread
Place the Beetroot in a saucepan of boiling water and cook for 25 minutes or until softened but not spongy. Drain and cut the Beetroot into wedges. Toss with Balsamic Vinegar, Pepper and Mustard and set aside to cool.
To make the Mint salad, place the Mint, Salad Leaves, Feta and Olive Oil in a bowl and toss to combine. To serve, place the Mint Salad on serving plates and top with the Beetroot.
Season the Lamb Rumps with Salt and Pepper and sear quickly in hot fry pan. Place in roasting dish, baste with Meat Glaze and place in 180°C oven for 15 minutes. Remove from oven, cover loosely and rest in a warm for 5 minutes. Brush the Bread with Olive Oil and rub with a Clove of Garlic, place in the oven for approx. 6 minutes or until crisp.
To serve
Slice each Lamb Rump into 5 slices and place on top of 2 pieces of baked Sourdough. Drizzle the Lamb juices over the top and serve with the Salad
Serves 4
© Fresh Taste Foods Ltd 2005
Pack weight is an estimate only. Supplied by Silver Fern Farms
SERVES: 2
Difficulty: easy
SERVES: 3-4
Difficulty: moderate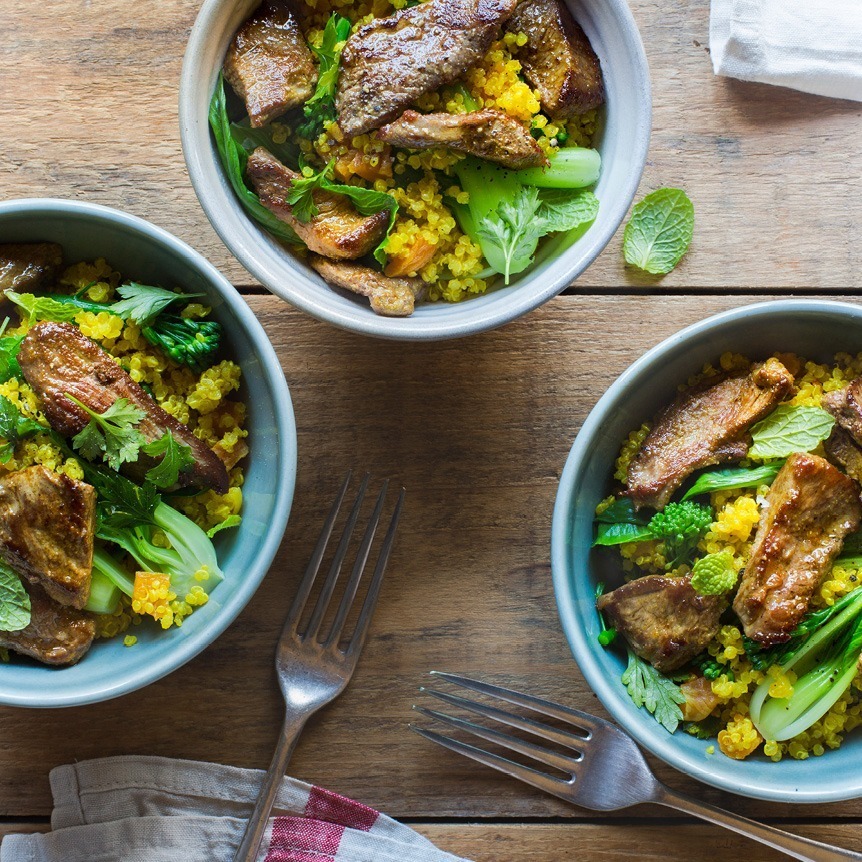 SERVES: 3-4
Difficulty: easy