Lamb Mixed Herb Salad with Peas, Asparagus and Feta
Preparation Time:

15 mins

Serves:

4

Cooking Time:

15 mins

Ready Time:

30 mins

Difficulty:

Easy
Ingredients (serves 4)
• 700gm Gourmet Direct lamb shortloin
• 3/4 cup frozen peas
• 1 bunch fresh asparagus, trimmed and spears halved
• 1/2 cup flat leaf parsley leaves
• 1/3 cup torn basil leaves
• 1/2 cup mint leaves
• 1/4 cup extra virgin olive oil
• 1 tablespoon sherry vinegar
• 1/2 teaspoon Poppies Honey & Sesame Mustard
• 75g Kaimai Feta, crumbled into large pieces
Method
1. Cut each lamb shortloin in half, sprinkle with salt and pepper and brush with a little olive oil. Heat a large non-stick frying pan to medium-high heat. Cook the lamb in batches for 3-4 minutes each side or until cooked to your liking. Remove, cover with foil and keep warm.
2. Meanwhile, drop peas into boiling, salted water for 2 minutes then remove with a slotted spoon and plunge into cold water. Drain. Repeat this process with the asparagus.
3. Place the parsley, basil and mint in a large bowl. Place the oil, vinegar and Dijon mustard in bowl and whisk until well combined. Drizzle over herbs, tossing to coat the leaves evenly.
4. To serve, divide the herb mixture between serving plates. Top with peas, asparagus and feta. Thickly slice the lamb and arrange over the salad. Serve with crusty bread.
Recipe by Kate Murdoch from Taste.com.au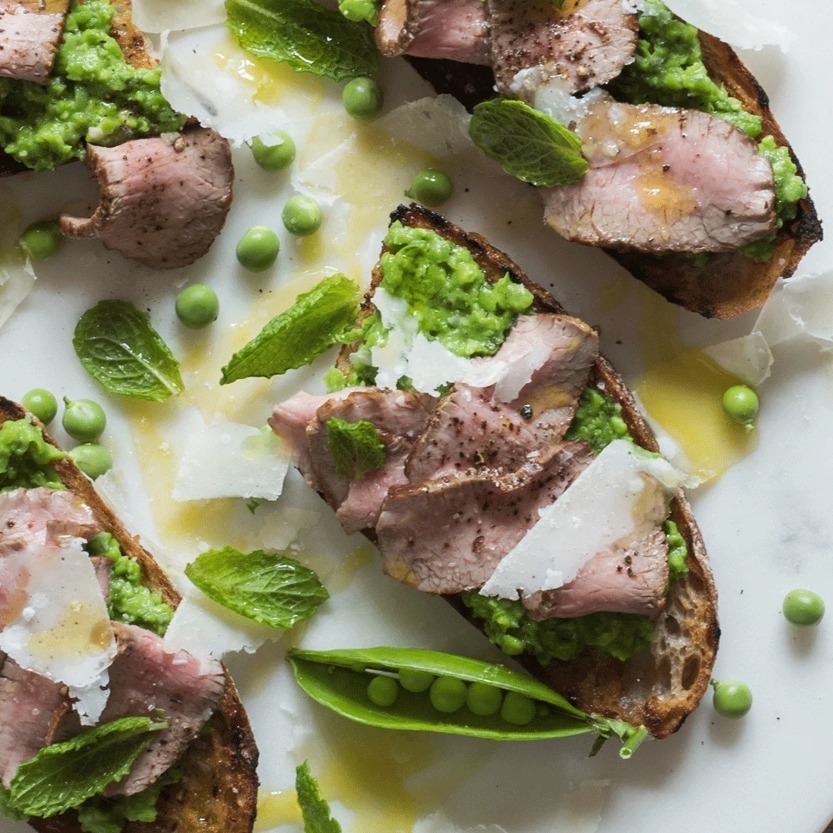 SERVES: 8
Difficulty: easy
SERVES: 6
Difficulty: easy
SERVES: 4
Difficulty: easy