Kerry MacKays Braised Veal Breast
Preparation Time:

30 mins

Serves:

6

Cooking Time:

12 mins

Ready Time:

42 mins

Difficulty:

Easy
This recipe has been kindly provided by Clearview Estate Winery – Home of some of the best Chardonnay you will ever taste!
Ingredients
700gms Boned veal breast beaten flat with meat mallet.
Canola oil to brown
Bunch of mixed fresh herbs, sage, thyme, parsley, oregano
2 bay leaves
½ tsp. smoked paprika
1 chorizo sausage (not too hot) diced
1 large carrot finely diced
2 stalks of celery finely diced
2 medium sized onions finely diced
400gm tin of crushed tomatoes.
500mls (approx.) chicken stock
Method
Preheat oven to 150 degrees Celsius
Lay veal flat on the chopping board, trim out any heavy sinew. Divide into three even sized pieces, season with salt and pepper and lay a selection of mixed herbs evenly over the entire surface of the meat. Roll the veal along the longer edge and secure with bamboo skewer.
Brown veal on all sides in heavy bottomed pot with tight fitting lid (Dutch oven is ideal) with a little oil. Remove the meat and add in the vegetables and chorizo, brown and soften approximately five minutes, add paprika and cook for a minute. Return the veal to the pot add tomatoes, bay leaves and enough chicken stock to just cover the meat. Cover with the lid and place in the middle of the oven. Cook for two hours or until the meat offers little resistance when stabbed with knife.
At this stage the meat is ready to eat but I feel it benefits from an overnighter in the fridge allowing the flavours to meld together. The meat can at this stage also be served cold, removed from the braising liquor and sliced thinly as an antipasto meat, spooning some of the sauce over as a condiment.
To serve reheat slowly and serve on top of soft polenta, mashed potato or pasta of your choice. Finally sprinkle with gremolata to add a little zing
Gremolata
Good handful picked flat leaf parsley (leaves only)
Zest of 1 lemon
3 large cloves fresh garlic
Roughly chop the picked parsley
Zest lemon either use zester or grate on garter
Chop garlic (I like to thinly slice and then thinly slice the slices)
Mix together.
Wine match: Clearview Reserve Syrah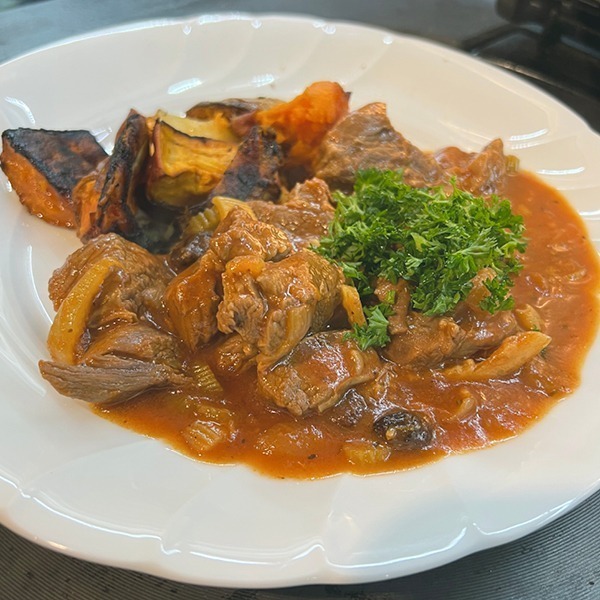 SERVES: 6
Difficulty: easy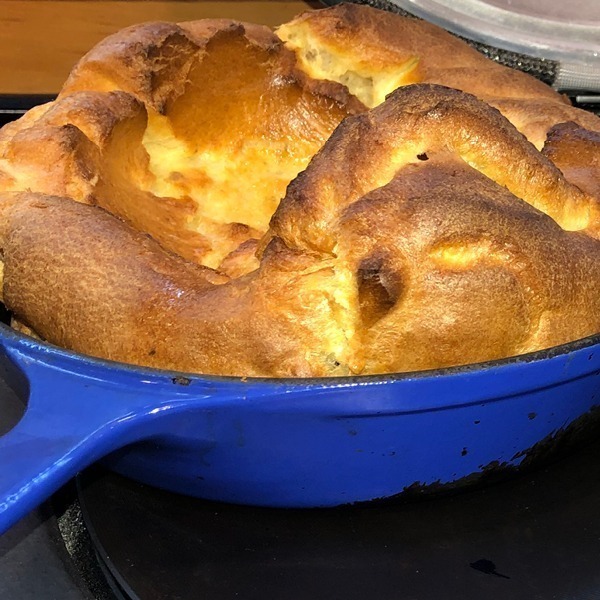 SERVES: 2-4
Difficulty: easy