Jason Dells Signature Lamb with hummus tabbouleh and sticky tamarind
Preparation Time:

10 mins

Serves:

6

Cooking Time:

30 mins

Ready Time:

40 mins

Difficulty:

Easy
Serves 6
3 Gourmet Direct Lamb Racks
1 cup Manuka sawdust
150gm hummus
300gm tabbouleh
6 red cherry tomatoes – cut in half
6 yellow cherry tomatoes – cut in half
2 tablespoons frozen peas, cooked
90g Chevre de Bellay goat's cheese rolled in sumac
60 g chorizo sausage sliced
2 tablespoons olive oil
2 tablespoons tamarind syrup
Preheat oven to 180°C.
Trim the excess fat off the lamb and remove silverskin.
Line a 30cm frying pan with tinfoil, add the Manuka sawdust, then a round cake rack.
Arrange the lamb racks on the cake rack. Place tinfoil over the lamb and cover with a lid. Cook on the stove over a high heat until the pan begins to smoke. Leave for 2 minutes, then remove the pan from the heat. If possible do this outside on a barbecue.
Transfer the lamb to a baking dish and roast in the oven for 5 mins or until the meat is medium rare.
Remove from the oven and cover loosely with tinfoil and rest for 5 minutes before carving into cutlets.
To assemble, place a spoonful of hummus and two spoonfuls of tabbouleh in the centre of the plate,. Arrange the cherry tomatoes on the plate. Then scatter the cooked peas, goat's cheese and chorizo sausage around the plate. Drizzle with the olive oil and tamarind syrup. Place 3 cutlets in the centre and serve.
Jason's Wine Match: Classic Hawke's Bay Merlot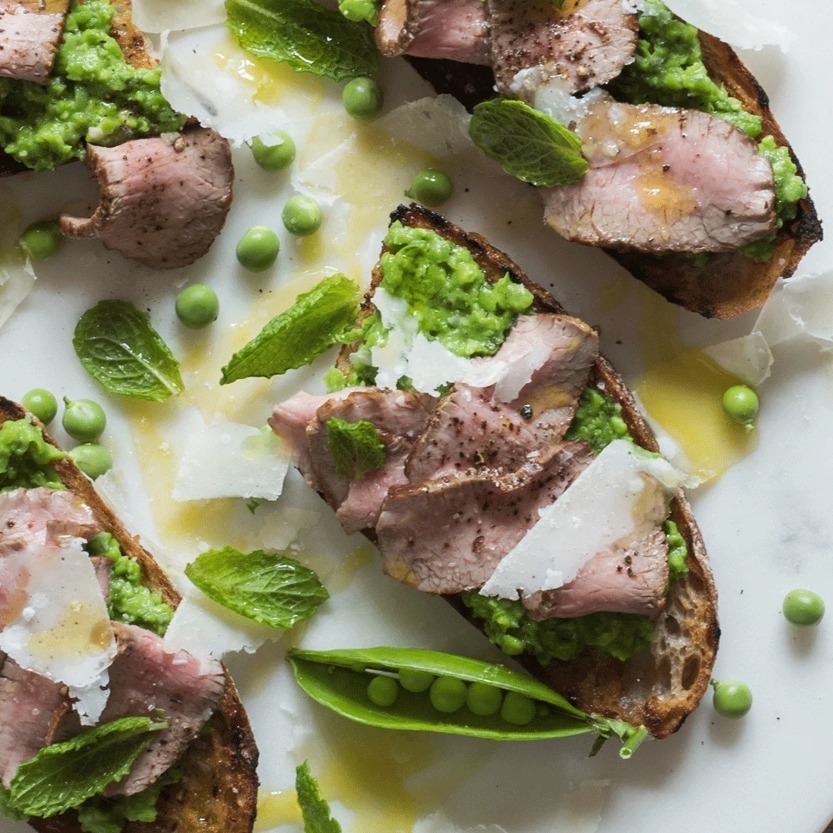 SERVES: 8
Difficulty: easy
SERVES: 6
Difficulty: easy
SERVES: 4
Difficulty: easy