Individual Lamb Roasts with Harriets Marinade
Preparation Time:

10 mins

Serves:

4

Cooking Time:

15 mins

Ready Time:

25 mins

Difficulty:

Easy
Feeds 4
800g Gourmet Direct boneless lamb rumps (4 per pack)
100mls Harriets Garlicky Marinade
Olive oil, Flaky Sea Salt & freshly ground black pepper
200ml Lamb Glaze

Remove Rumps from their packaging and pat dry with paper towels. Marinate your 4 lamb rumps with the Garlicky Marinade for a day or preferably overnight in the fridge. Bring Lamb Rumps to room temperature. Remove from the marinade and pat dry.
Heat a heavy bottomed casserole dish to medium hot then pour in a small dot of olive oil, sear rumps all over to brown.
You can do this step on the barbecue (you may not be able to retain the pan juices however) then close the lid for 6 minutes or… Then cook in oven preheated @180g for just 3 minutes. Then remove from the oven or barbecue and set aside to rest for 10 mins covered.
If you used a pan, add 2 Tbsp Lamb Glaze to the pan juices from searing the lamb and a little of the Harriets Marinade to make a delicious jus to serve over your lamb rumps. Slice the lamb rumps across the grain and arrange slices on each plate in a fan. Season with salt and pepper.
Serve with mashed potato and pea puree which you make by cooking 4 handfuls of Watties peas til just cooked. Drain them and blend with 2 tsps of Sour Cream Lite and a dash of Mandys Horseradish Sauce. Delicious and so easy. Dad is going to love you for this!
SERVES: 2
Difficulty: easy
SERVES: 3-4
Difficulty: moderate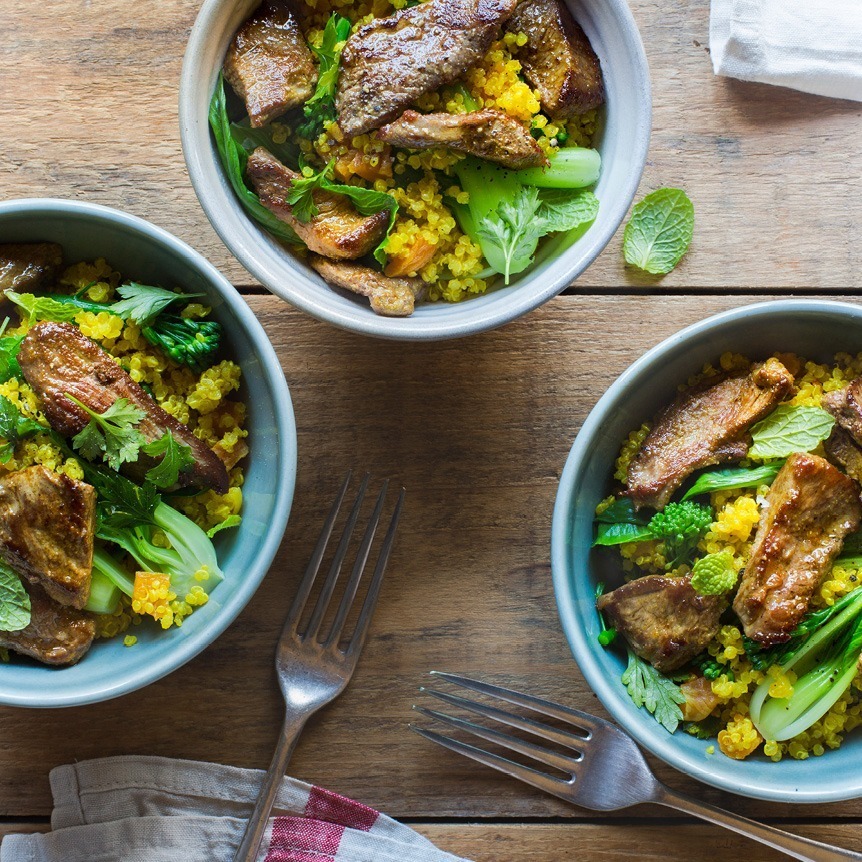 SERVES: 3-4
Difficulty: easy