Homemade Ramen with Crispy Pork Belly
Preparation Time:

10 mins

Serves:

4

Cooking Time:

20 mins

Ready Time:

30 mins

Cooking Method:

Poaching

Difficulty:

easy
Crispy pork belly, cooked and sliced (For Pork Belly Recipe – CLICK HERE)
HOMEMADE RAMEN
1.5 l chicken stock
3 Tbsp soy sauce
1 Tbsp mirin (rice wine vinegar)
100ml Pepper & Me Wok Sauce
1 Tbsp grated ginger
2 cloves garlic, chopped
1 Tbsp sesame oil
50gm dried shiitake mushrooms
½ tsp chipotle and lime salt
TO SERVE
4 eggs, boiled
Fresh spring onion, finely sliced on an angle
Finely sliced red chilli (if desired)
Finely sliced nori sheets
Firstly get the ramen broth underway – heat the sesame oil in a large pot or casserole dish over medium heat, add the garlic and ginger and cook for a few minutes until softened.
Pop another pot of water on and bring to a boil – for the eggs and ramen.
Add the wok sauce, soy sauce and mirin to you garlic and ginger and stir to combine. Add the stock, cover, and bring the broth to a simmer.
Add the dried mushrooms, and chipotle and lime salt. Leave to simmer gently, uncovered for 15 minutes.
Once the separate pot of water has come to the boil, add the eggs in, and time for 6 minutes 30 seconds. This solves the dispute over whether 6 or 7 minute eggs are best. 6.5 is where it's at!
Plunge them into cold water once cooked, but leave your water boiling on the stove and add in the ramen noodles to cook now.
Peel the eggs, and halve carefully.
Heat the pork belly slices in a pan if needed (or sear the marinated chicken or tofu if using these instead).
Once the ramen is cooked, strain it and divide between four bowls. Add a few ladles of the broth to each bowl, and arrange the top with the sliced pork belly, halved boiled eggs, spring onion, sliced chilli and finely sliced nori.
Serve immediately so the noodles don't over cook and go mushy.
CHEF'S TIP
It's almost an insult to beautiful authentic Japanese ramen to think we could create a quick and easy version at home, but it's just such a delicious and widely loved food that it's great to have a quick recipe to attempt at home. I like to use the crispy pork belly, but absolutely replace it with chicken or tofu, just give them a little marinade with wok sauce, sear, and serve on the ramen instead of the pork belly.
The broth stores really well in the fridge for a week and freeze well also -, so you can make extra and have it ready for a super quick meal in a few weeks time, just cook up some eggs, noodles and veggies. I also find that a lot of people are not so fond of the mushrooms – whilst they are needed for the depth of the broth, you can strain and remove these before serving and I suspect no one will be the wiser…
Recipe supplied by Pepper and Me.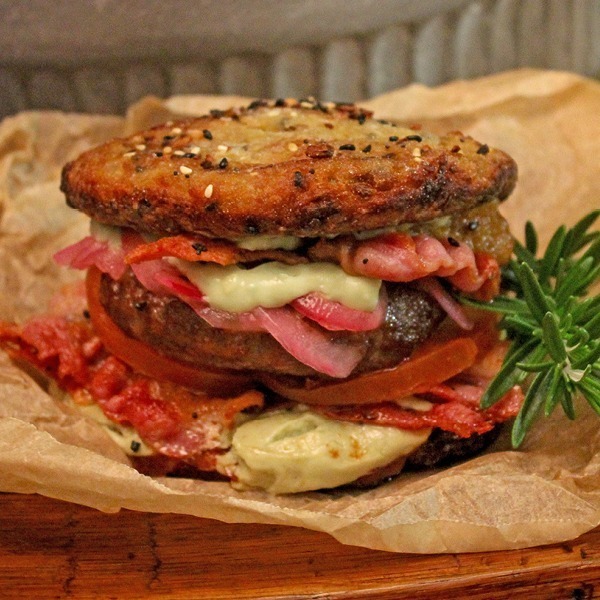 SERVES: 6
Difficulty: easy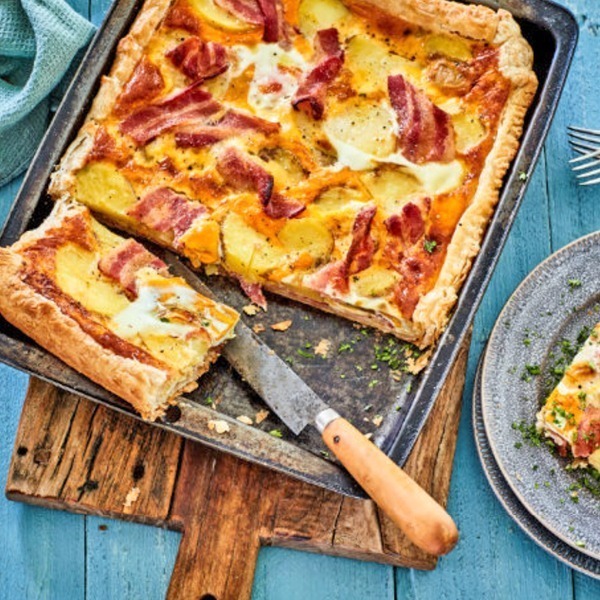 SERVES: 4
Difficulty: easy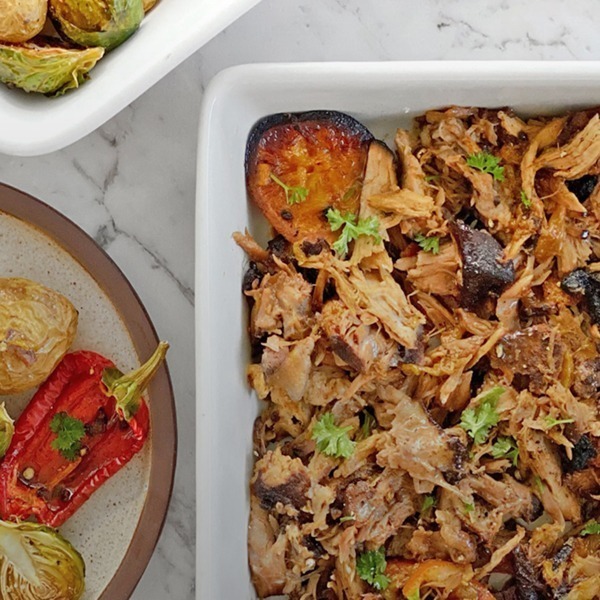 SERVES: 4-8
Difficulty: easy