Homemade Mint Pesto
Preparation Time:

15 mins

Serves:

4

Cooking Time:

5 mins

Ready Time:

20 mins

Cooking Method:

Searing

Difficulty:

easy
1-2 garlic cloves, peeled
1-2 cups fresh mint leaves
1 cup fresh parsley, chopped
60 ml toasted pine nuts
Pinch of red pepper flakes
2 Tbsp fresh lemon juice
Sea Salt, ground
Black Pepper, ground
2 Tbsp water
4 Tbsp Extra Virgin Olive Oil
2-3 Tbsp finely grated Parmesan Cheese (optional)
In a food processor with the motor running, drop the garlic clove through the feed tube to chop.
Add the mint, parsley or basil, pine nuts, red pepper flakes, and 1 Tbsp of lemon juice.
Process to a coarse puree, making sure you scrape the sides down as you go.
Add the water, extra virgin olive oil, and salt & pepper to the mix. The optional Parmesan Cheese can be added here.
After tasting, add extra seasonings or lemon juice as desired.
For a thinner texture, blend in 1-2 Tbsp more olive oil to taste.
Season with additional salt and pepper, if needed.
CHEF'S TIP
Make the pesto the day before and store up to a day in the refrigerator with a piece of plastic wrap directly on the surface of the pesto with no air between to prevent it from browning.
Pesto can also be frozen in an airtight container for up to 2 months.
2-3 Tbsp grated parmesan cheese may be added if desired.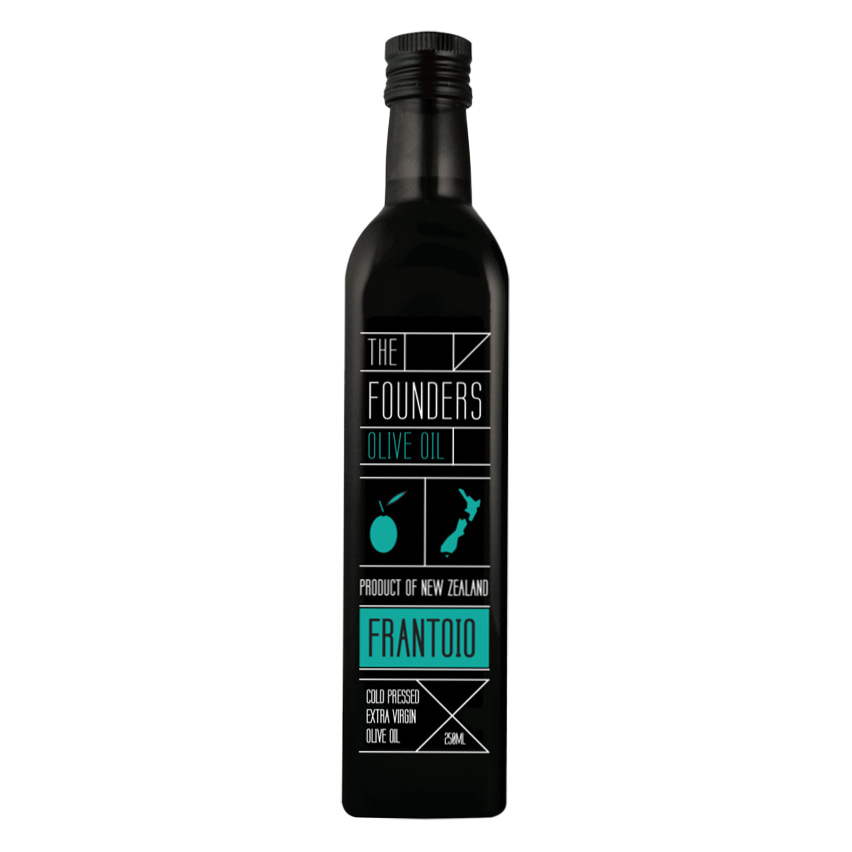 SERVES: 2-3
Difficulty: easy
SERVES: 6-8
Difficulty: easy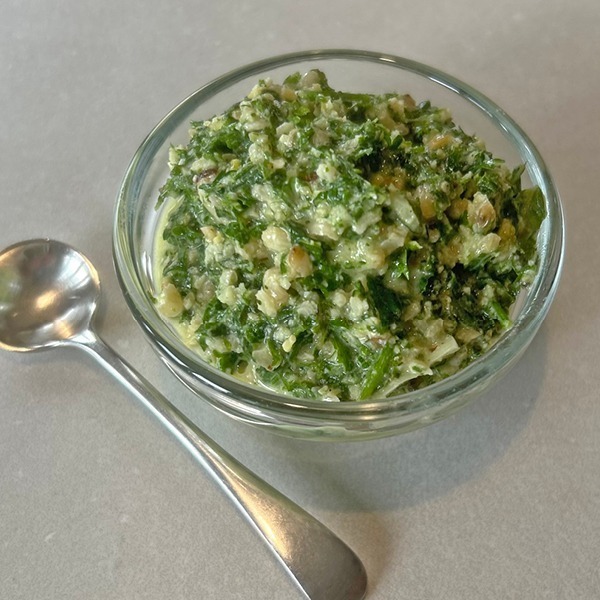 SERVES: 4
Difficulty: easy