Graham Brown's Lamb Neck Fillets in Pancetta with Cannellini Cassoulet
Preparation Time:

20 mins

Serves:

4

Cooking Time:

45 mins

Ready Time:

65 mins

Difficulty:

Easy
1 Packet of Gourmet Direct Lamb Neck Fillets 500gms
Salt & Pepper
Pancetta 250gms (thinly sliced)
Olive Oil and Butter for frying
Cooking String (no plastic)
2 x Garlic Cloves
1 x Onion (chopped)
Bay Leaf / Parsley
Thyme / Oregano
1 Cup White Wine
1 Cup Beef Stock
1 Tin Cannellini Beans
Fresh Chopped Tomatoes – flesh only no pips or skin (Tomato Concasse)
Balsamic Drizzle Preheat your oven to 160°C
Pat the meat dry with a Handy Towel. Season with Salt and freshly ground Pepper. Top and Tail two fillets side by side (thick end to thin end) and bind together with Pancetta. Tie with cooking string. Repeat until the packet is finished. Brown each roll in Olive Oil and Butter for three minutes.
Place whole Garlic Cloves and fresh herbs and chopped Onion in a baking dish and place the Lamb wraps on top. Pour over warmed white Wine and Stock, cover with foil and braise for 40 minutes at 160°C.
Remove the Meat to rest and keep warm while reserving juices.
Lightly blend the reserved juices (leaving it chunky) adding a little Balsamic Drizzle to taste. Warm again in a saucepan.
Add the Cannellini beans at the last minute to just warm through but not over-cook. Add chopped Tomato Concasse.
Remove the cooking string form the meat and slice diagonally at 1cm intervals. Arrange the slices on top of the Cannellini Cassoulet mixture in a deep bowl and garnish with fresh herbs.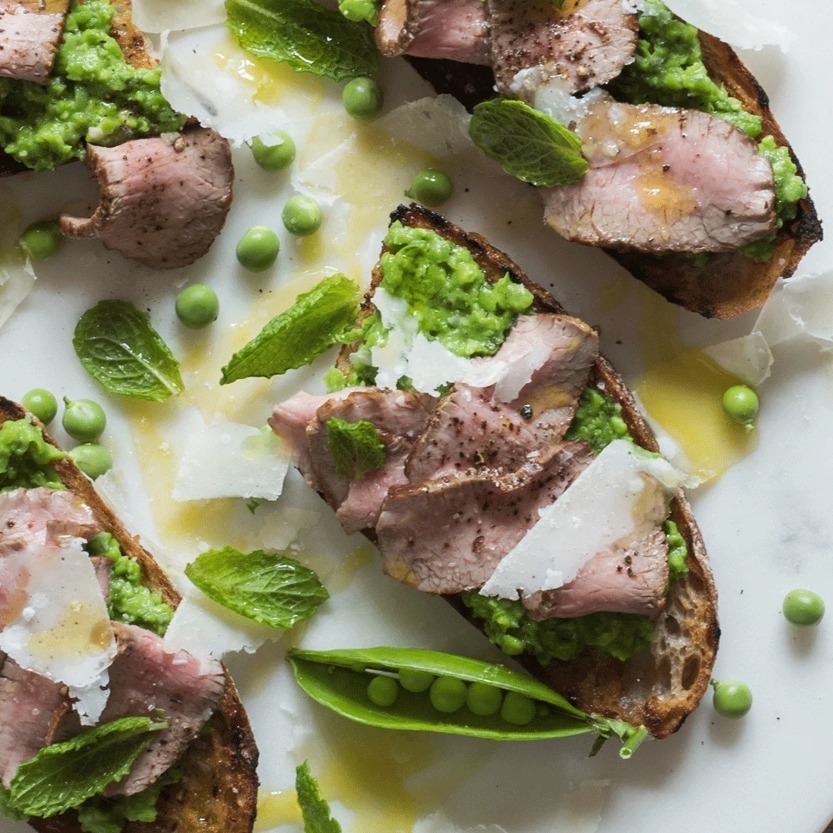 SERVES: 8
Difficulty: easy
SERVES: 6
Difficulty: easy
SERVES: 4
Difficulty: easy