Duck Liver Devils on Horseback by Graham Brown
Preparation Time:

15 mins

Serves:

6

Cooking Time:

8 mins

Ready Time:

23 mins

Difficulty:

Easy
Pancetta 250gms (thinly sliced)
6 x Seedless Prunes soaked in Port overnight
Wooden Chopsticks (still connected at one end)
Balsamic Drizzle (not Balsamic Vinegar)
Olive Oil and a little Butter for frying
Salt & Pepper
Method
Soak the Livers in milk for two to three hours or overnight.
Drain milk off Duck Livers and pat as dry as possible. Season with Salt and Pepper.
Sautée the Duck Livers in hot (take care as they will spit) Olive Oil quickly to brown on all sides. The Livers must be rare! Set aside.
Cut the Prunes in half (be sure to reserve the Port) and taking one piece of Duck Liver and one piece of Prune, wrap them in one piece of Pancetta and secure between the chopsticks like Tweezers. Repeat 12 times.
Reduce the reserved Port Wine from the Prunes, combined with 2 Tbsp Balsamic Drizzle.
Heat more Olive Oil and a little Butter in a pan and sautée each parcel until golden.
Serve with a dipping bowl of Balsamic Drizzle reduction!
Delicious!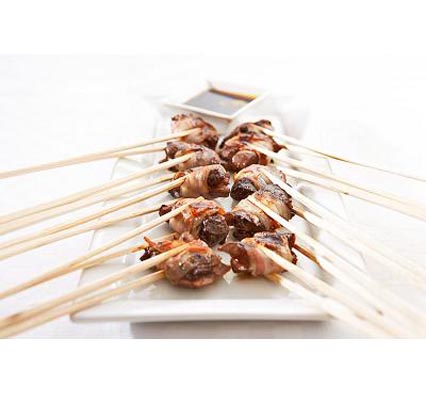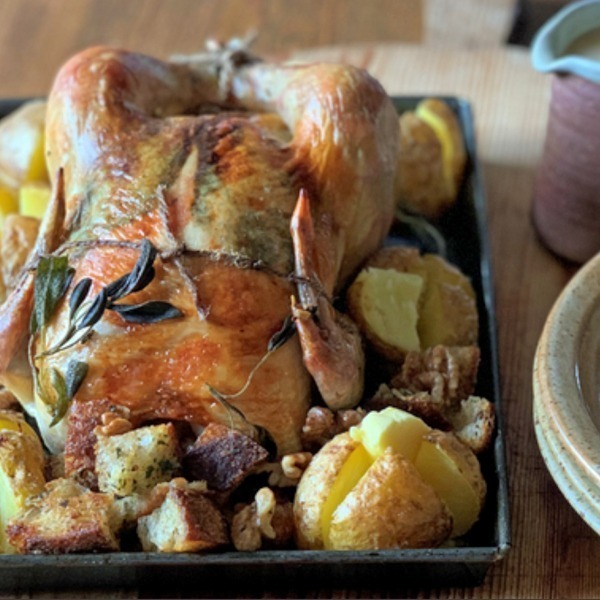 SERVES: 6
Difficulty: easy
SERVES: 4-5
Difficulty: easy
SERVES: 4-6
Difficulty: easy